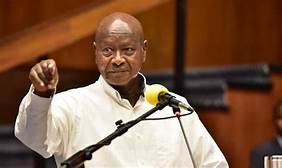 President Yoweri Kaguta Museveni has responded to the requests of Ugandan people about the abductions, kidnapping and killing of innocent citizens that has been witnessed in the country for the last few days.
In response to the request that had been sent previously by the citizens of Uganda seeking the government to look into the issue of sudden disappearance of innocent Ugandans, President Museveni has said that the his National Resistance Movement (NRM) party leadership, Uganda as a country can't have such a situation and that the "Army, police are trained not to be with such a culture of violating people's rights with impunity."
President Museveni spoke these word while addressing the nation on the matters of security in Uganda on Saturday evening.
This comes just days after a series of cries from Ugandan people directed to the government of Uganda to help them reduce cases of abduction, kidnaps and killings of innocent citizens by what was termed as unknown people.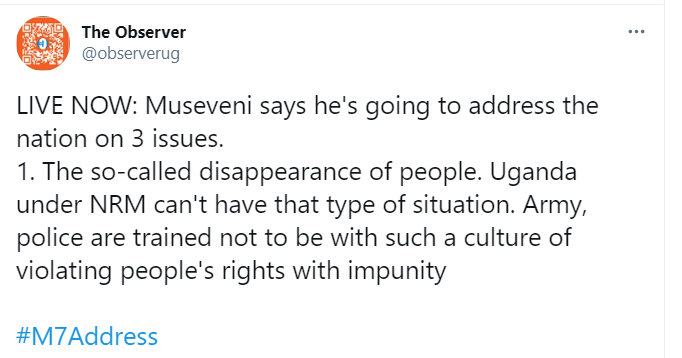 It was reported that the kidnapping what done by help of a car known well by Ugandans as "Drone Car" which has no back number plate and sometimes has no both number plates. Anybody wearing anything red was alleged to be kidnapped.
It was rumoured that over 3000 people have been kidnapped ever since the start of the 2021 election campaigns started in November last year with the most affected party being the National Unity Platform (NUP) led by Bobi Wine.
Content created and supplied by: Kenya-Best_TV (via Opera News )