This post on Facebook has elicited reactions from Netizens. The post showed a photo of two Mercedes Benz model Vehicles on head-on collision. One of the Mercedes was a truck and the other was Mercedes car. The truck was an old model while the car was was new model. What made Netizens to react was what happened after the head-on collision.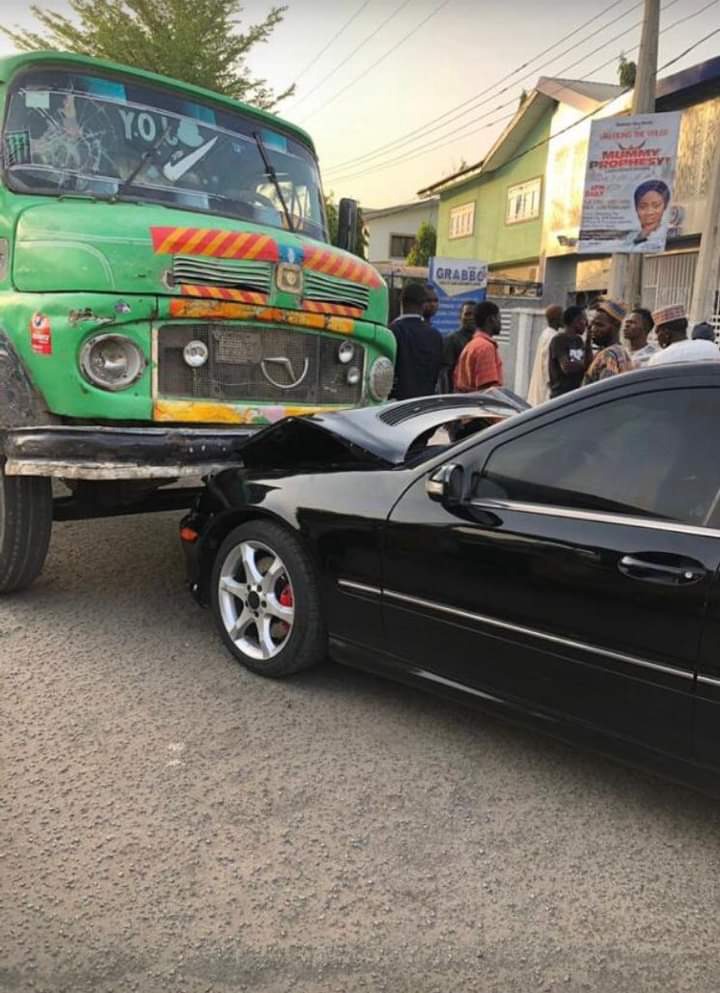 (Photo| Courtsey)
The Mercedes car was destroyed on the bonnet while the truck was not damaged. Netizens derived a life lesson from this photo saying you should always respect your elders because they may look old but they are strong and wise. Some sarcastically said it was a greeting between Grand Child and Grand Father. Even if the car was an old model, truck would still destroy it.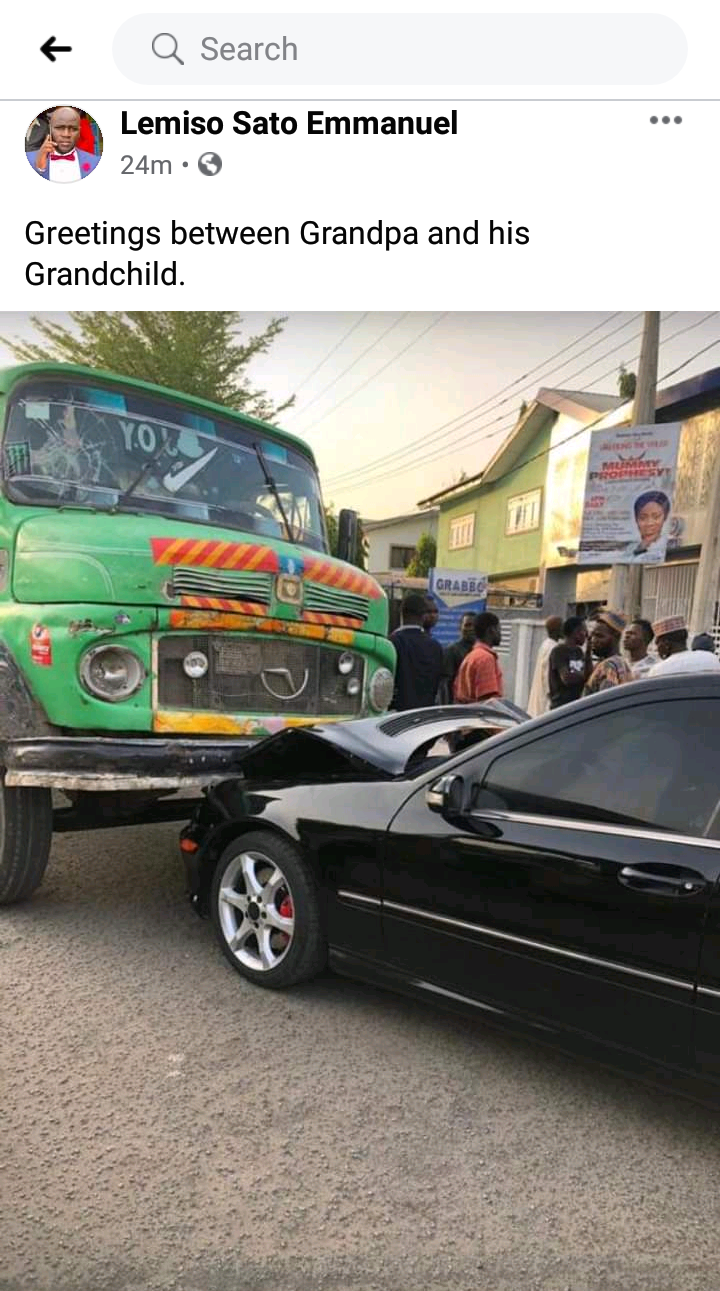 (Photo| Courtsey)
Here are some of the reactions from Netizens.
Amos Biwott: This handshake is an expensive one. I wouldn't wish to be the one greeting the other party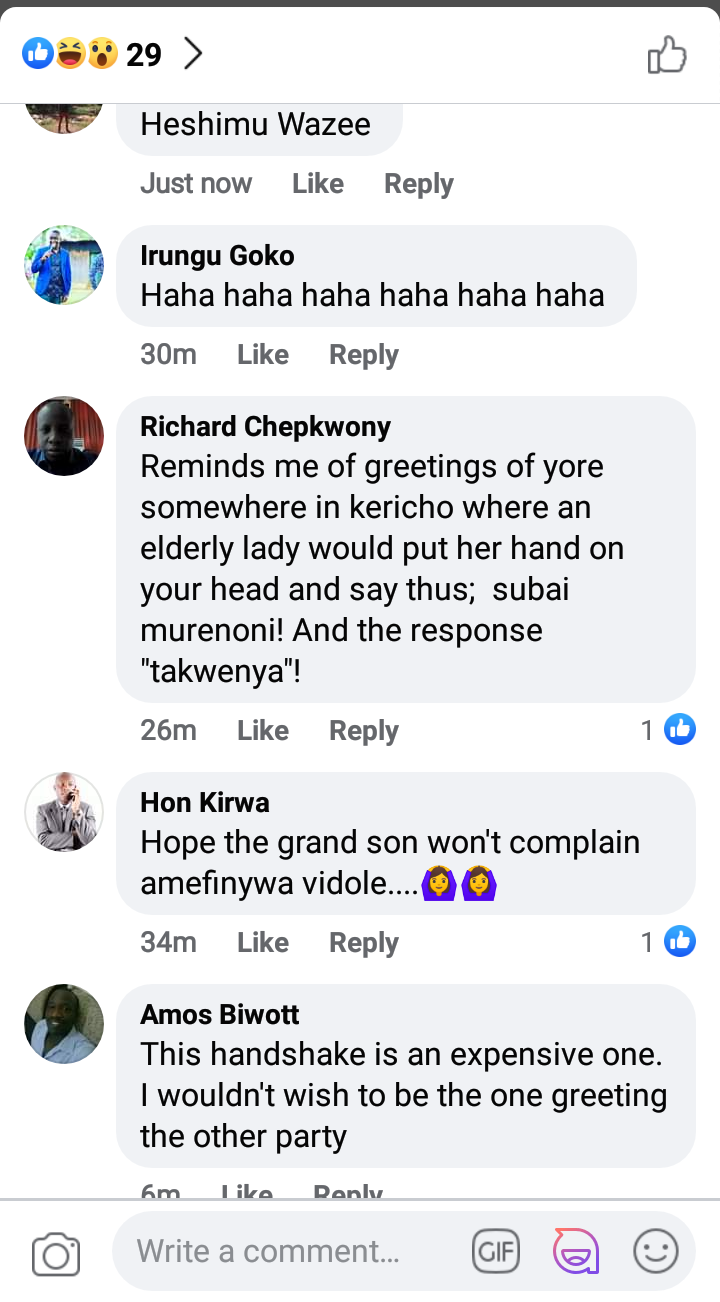 (Photo| Courtsey)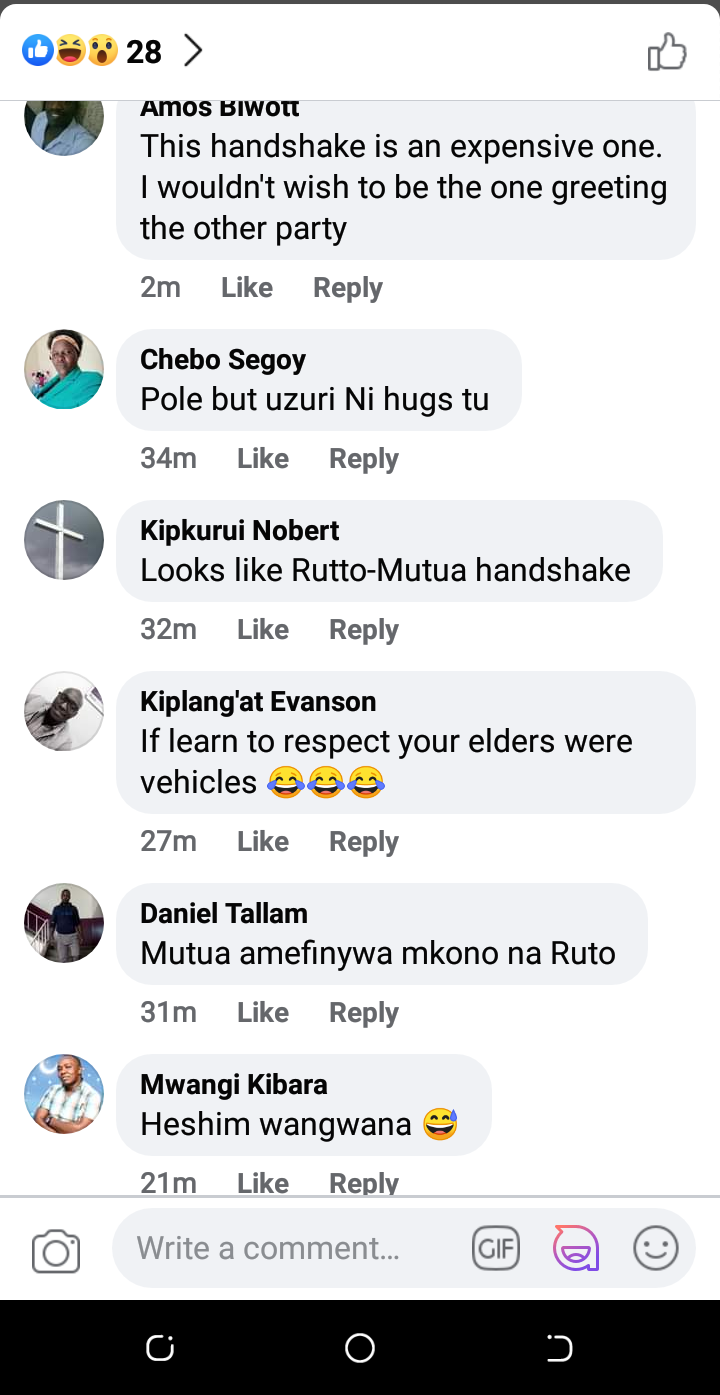 (Photo| Courtsey)
Content created and supplied by: SisiWote (via Opera News )