Wifebattering is very prone African societies where women are treated as lesser being. A woman is supposed to be submissive and say question nothing about the society. She has to maintain the status quo of the society.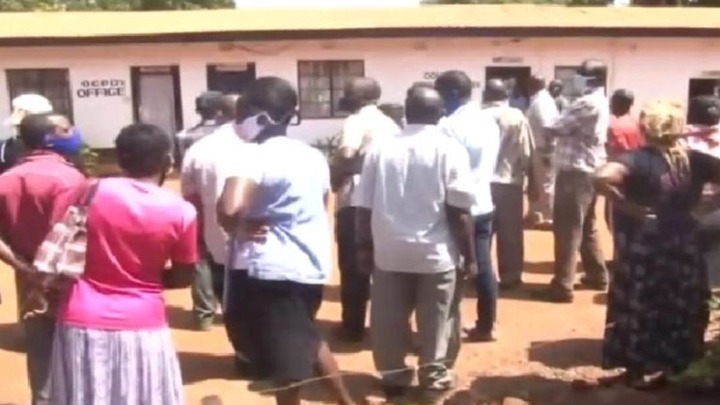 One man in pipeline, Nairobi was confronted by the neighbours for making them miss sleep. The man is said to always fighting his wife at night.
According to the reports, the man is a drunkard and he used to beat his wife Everytime he comes from drinking spree. The neighbours were forced to come in between to save the wife.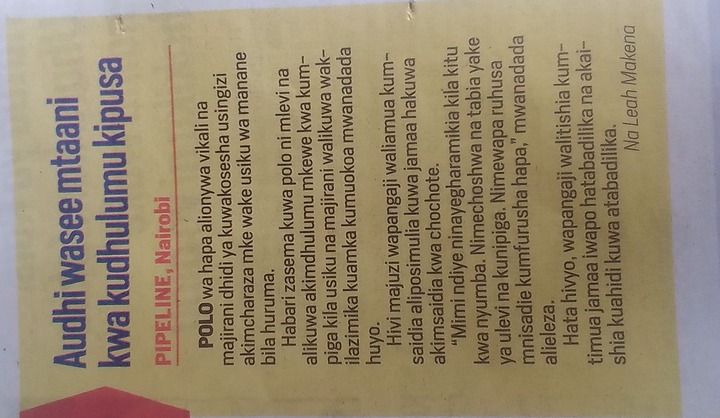 Recently, the neighbours decided to lend a helping hand to the wife after she complained of her husband neglecting his responsibilities.
However, the wife said that she was tired with the man's drankardnes and negligence. The lady gave the neighbours mandate to assist eject the man from their rented house.
The neighbours vowed to eject the man if he continued with his vices. Though the man promised to change for good.
Content created and supplied by: Benadhizo (via Opera News )