A man from Nigeria has surprised everyone after he built an exotic house from scratch with plastic bottles.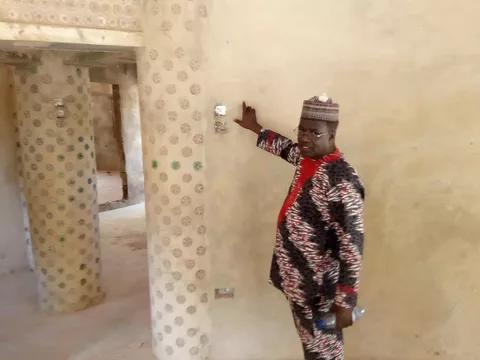 Yahaya Ahmed who is an engineer and the director of a Non Governmental Organisation, Developmental Association of Renewable Energies (DARE) in Nigeria built the one of a kind house using 14,800 sand filled plastic bottles as bricks.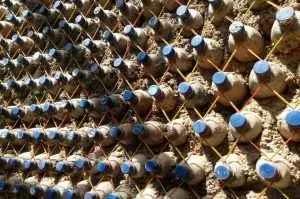 Yahaya said that he built the house to encourage the use of renewable waste materials, to create jobs for the jobless and to make the environment in Nigeria safe.
Mr. Yahaya said that the house was built by workers who filled the plastic bottles with sand and linked them together at the the neck with an intricate network of bricks which enabled them to built the one of a kind house in sub_Saharan Africa.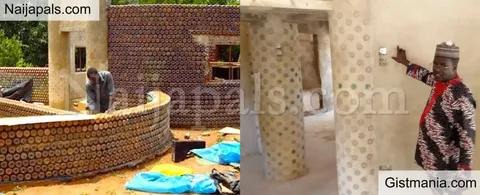 It is cheap to build such a house as it does not require a large amount of capital as the raw materials are readily available in the streets and trash dump sites.
The house consists of three rooms a toilet and a kitchen. Yahaya also said that the house is about 20 times stronger than brick built houses and it can last for over 300 years if properly and carefully constructed.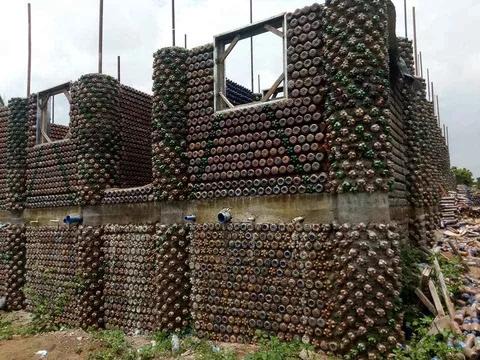 The house is also fire proof, bullet proof, earthquake resistant and it can also withstand other environmental hazards like floods and desertification.
What do you think about this kind of house, leave your comments in the comment section below.
Content created and supplied by: CarlosKyle (via Opera News )