Have you ever been to Mombasa? If the answer is yes then you are aware of how scary the Indian ocean can be. Its waters are deep and even experienced swimmers can find it hard swimming there. What if someone told you to jump off from a moving ferry in Mombasa, would you do it? Perhaps not. However, a man in Mombasa defied all odds when he did the unthinkable.
Incident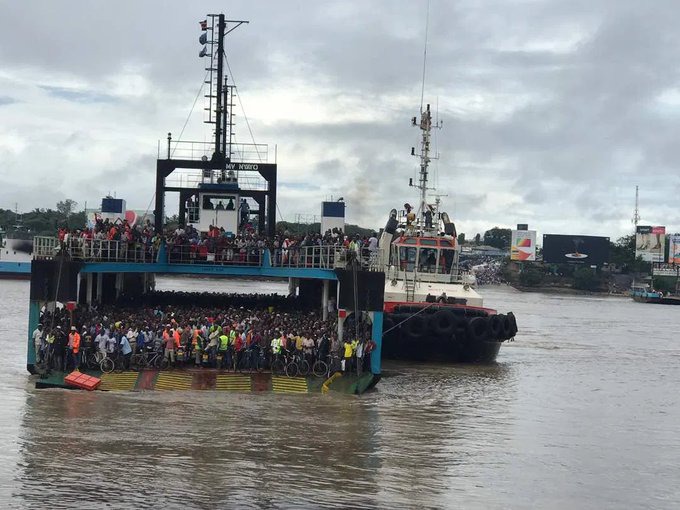 (Photo: courtesy)
A middle-aged man reportedly jumped off from a moving ferry in Mombasa. It is still unclear as to what the man's intentions were. According to reports, he jumped off when the ferry was in motion then swam to the shore.
Fortunately, he developed no health complications from what he did.
Concerns
We have to be careful with what we do. Some things can be fatal despite how courageous they sound. What the man did should be discouraged.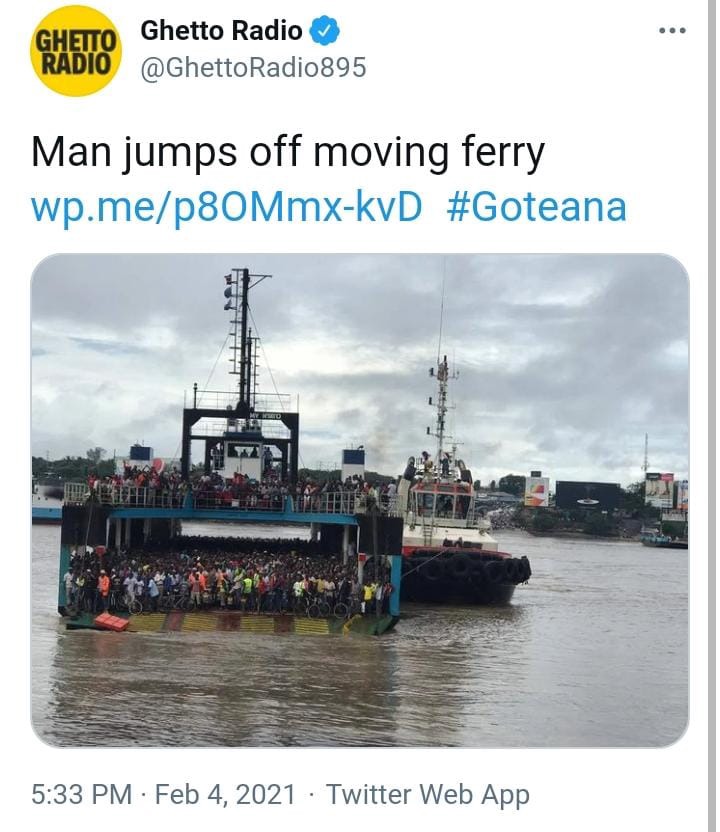 Source:https://twitter.com/GhettoRadio895/status/1357336606080860161?s=20
Content created and supplied by: ModernRogue (via Opera News )