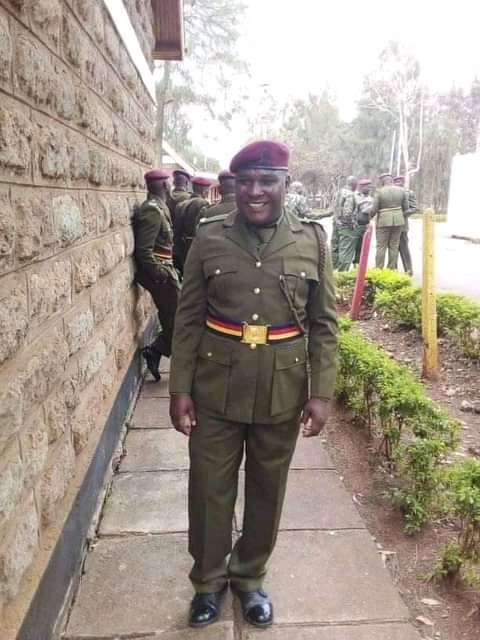 Suspected Recce Officer.
An employment connection deal that did not materialise has rocked social media this evening as the victim resorted to posting his case in order to attract any viable help in the social community platform.
From the plea on social media, a general service unit officer deployed in the recce squad based in Ruiru is claimed to have conned his mother-in-law off Kenya shillings 20,000. An amount that was supposed to be commitment money to be held by the officer's bosses who are claimed to have asked him to connect them with a potential recruit as he awaited to be enlisted into the security forces.
The whistleblower of the conning exercise claims that Dennis called her mother to ask for the money after his bosses asked him to front a potential recruit. And by virtue of being a relative, the required cash was deposited to the officers Mpesa account straight away without any suspicion.
Immediately after receiving the money, the suspect declined picking several distress calls from his mother-in-law to date.
In the process of seeking oral audience with the officer which was unsuccessful, the son who supposed to be recruited engaged bitterly through text messages with the officer who was all through feigning honesty to his level best.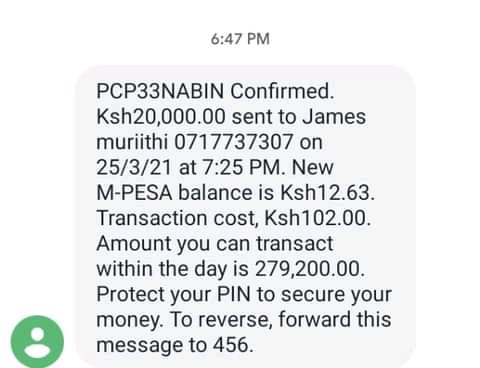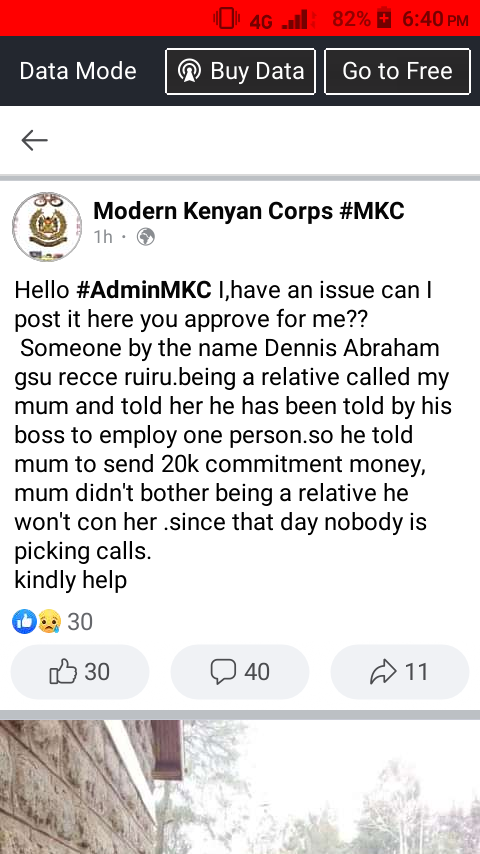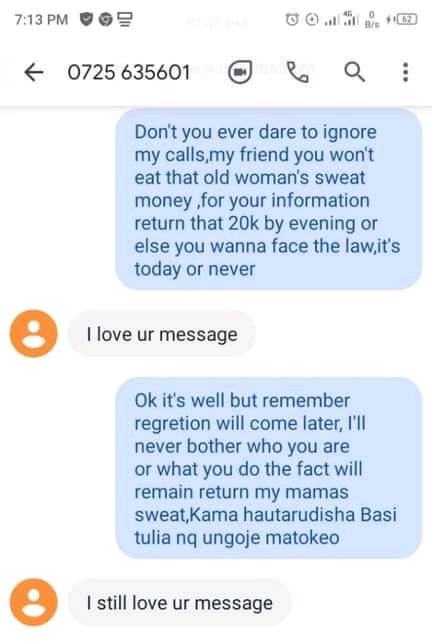 Content created and supplied by: Isaac_Adungo (via Opera News )