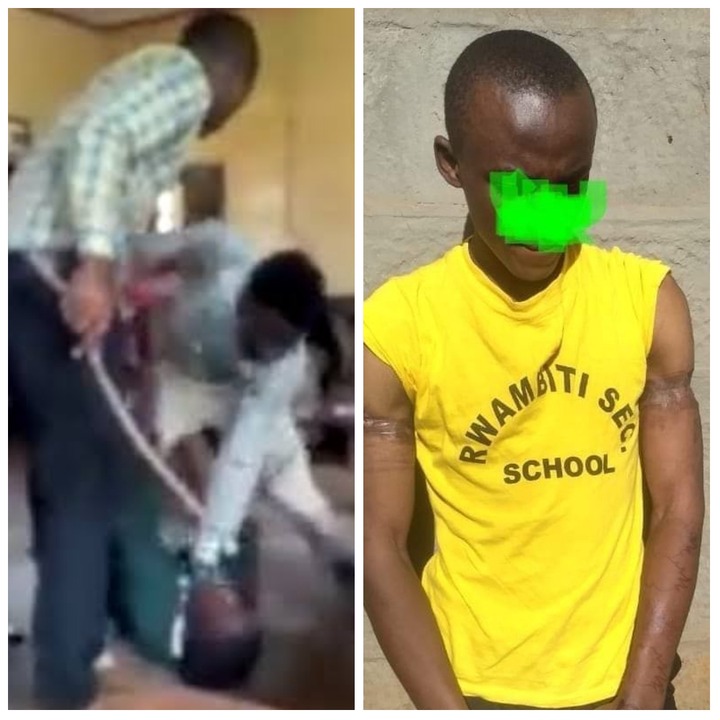 (photos courtesy)
Drama was witnessed at Rwabiti high school in kirinyaga county after a rouge student gave several teachers a ruthless beating.
According to kameme tv the rogue student was requested to hand over a phone when all hell broke loose.
Sources indicate that the rogue student attacked several teachers before he was subdued by fellowship students.
The form three boy was later ferried to the police station by officers who toured the learning institution.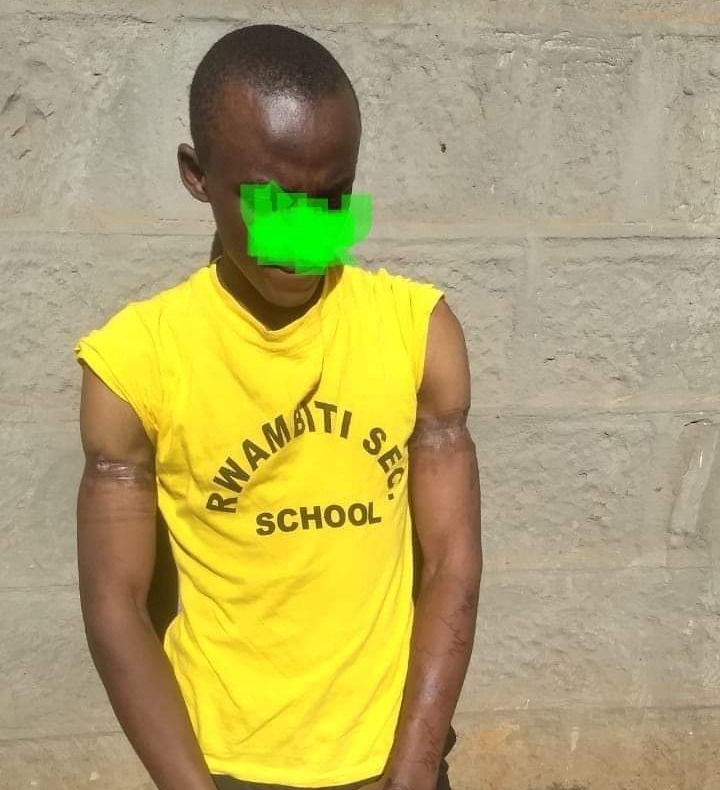 Rogue students
In the past few weeks kenyans have woken up scary news of students having committed some unbelievable crimes.
Barely a week ago several schools were torched down by rogue students disrupting learning in schools.
In another bizarre incident a student brutally stabbed two teachers in kisii after he was questioned on being late.
These ruthless attacks have led to teachers requesting to b armed with guns as they fear for their lives.
Reactions
Many across the internet have expressed their shock after learning of this incident.
Some have called for the relevant authorities to intervene and make sure such cases are not witnessed in schools.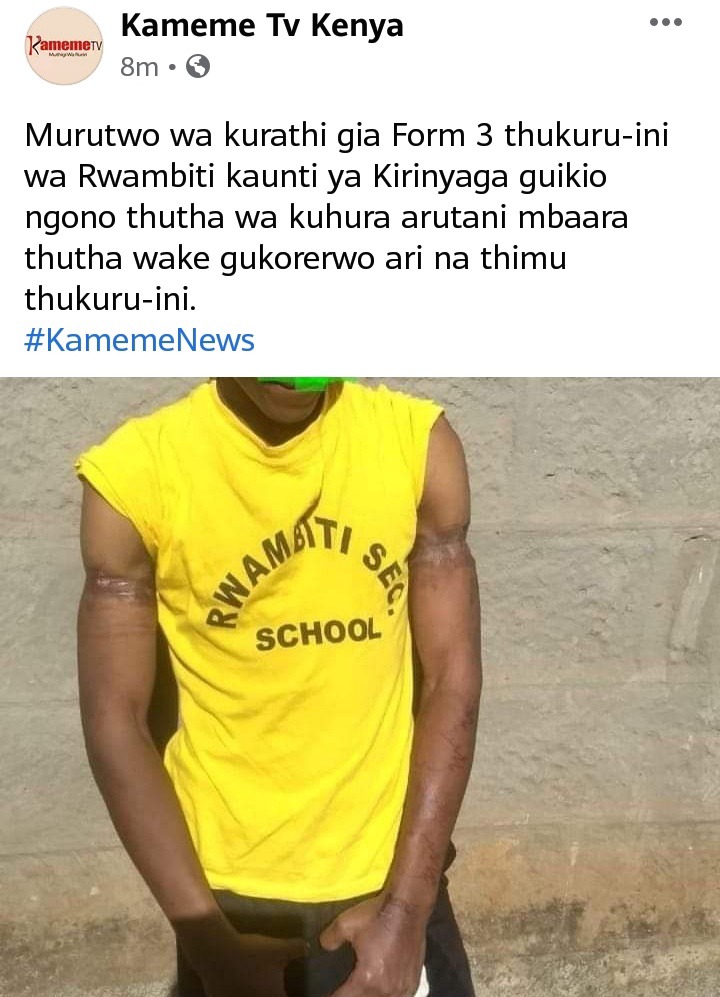 Content created and supplied by: Djrhymez (via Opera News )