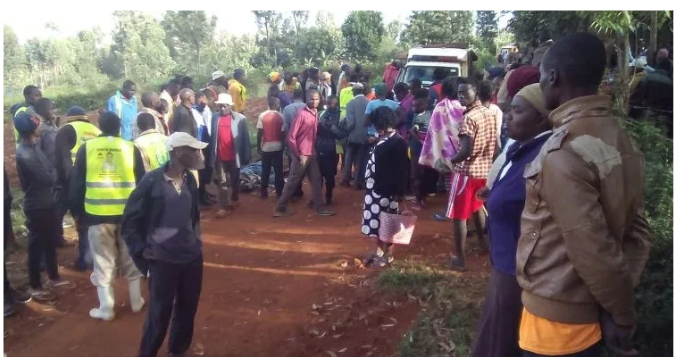 Photo courtesy
Residents of Kamulu area in the larger Machokos county are still in shock following the discovery of the body of bodaboda operator that had been sprayed with bullets.
The unfortunate incident happened in acre tano area on Sunday night sent shock waves to the area residents who are not used to such gruesome killings. The body was lying beside the road with several gunshot wounds.
Witnesses claimed that the body had bullets that penetrated through the mouth and exited through the back of the skull. A spent cartridge was also recovered from the scene by DCI officials.
The area bodaboda chairman confirmed the incident claiming that this was the second case of a body being dumped in the area within a period of one week. Mwaniki further claimed that thugs posing as clients board bodabodas only to kill and do away with their motorcycles.
Mwaniki pleaded with the county government to beef up security in the area to avert such cases.
Follow my page for investigative journalism
Content created and supplied by: Bowlingforsoup (via Opera News )