There are many strange seeming individuals around this world of ours and Josephine myrtle is one of them. She was born with four legs. Though she was all normal from her head to the navel, her lower body was divided into four legs and two pelvis with two different fully formed genital organs.
Myrtle was well known far and wide in the late 19th century as the Four-Legged Woman.Technically, the 'Four-Legged Woman' only had one good and usable leg. She was so popular that she was able to earn as much as $450 dollars a week in a showcase platform. This was a quite handsome sum in that era. However, with such good credit, it was also accompanied with other aspects of her bizarre anatomy which became so evident.
The other two legs form a twin sister on her waist and it seems that her twin sister was also fully sexually formed and thus Myrtle possessed two vaginas.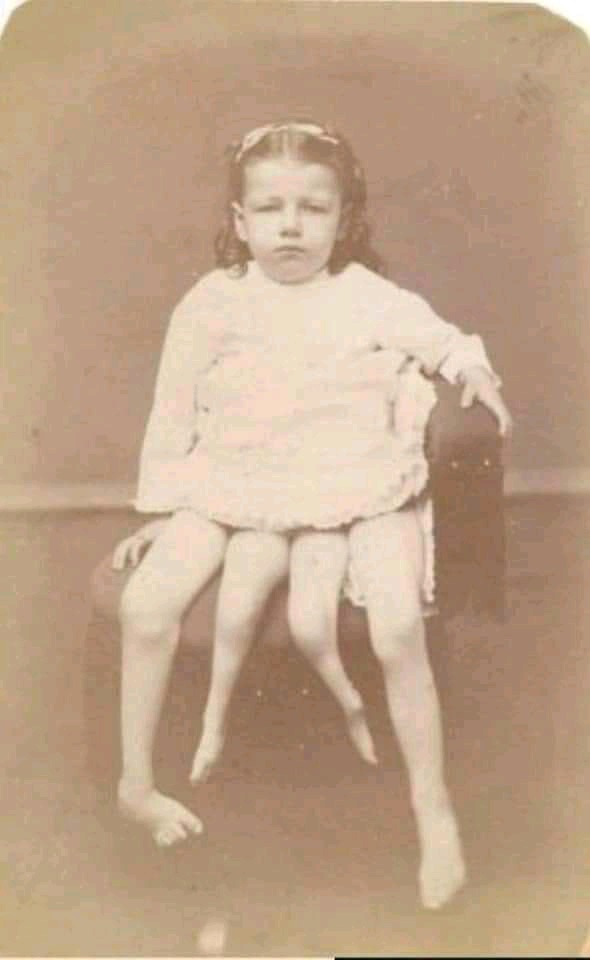 James Clinton Bicknell proposed to Josephine Myrtle shortly afterward and the two were wed in June 1886. They lived happily and over time gave birth to eight children. Sad that half of them died during infancy. It has been widely rumored that three of Josephine children were born from one set of organs and two from the other set of organ. Whether this is true or not, it is medically possible?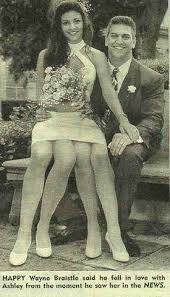 While at a glance one could plainly see four legs dangling beyond the hem of her dress. You can see the real figure below. Only one pair of the legs belonged to her and the other set belonged to her dipygus twin sister.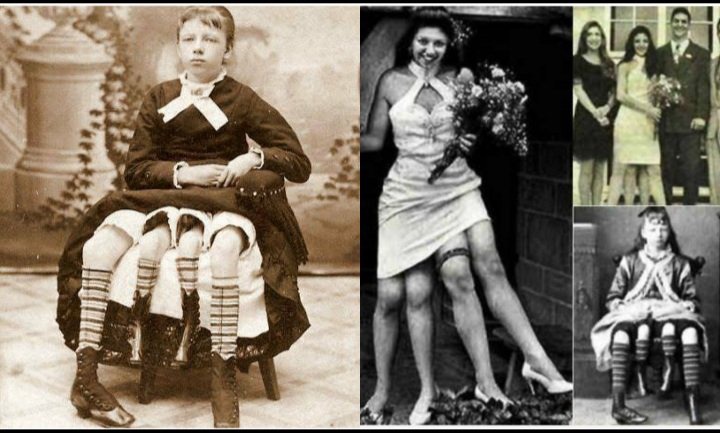 Name: Josephine Myrtle Corbin
Location: Lincoln County,Tennesse,USA
Occupation: sideshow performer in a circus
Birth: 12 May 1868
After Josephine's death, some medical practitioners and scientist offered her family a lot of money in return to her body for a thorough study, but her family refused. Her family was also really scared that her body could get stolen in the cause. So they took an initiative to fill her grave with concrete so that no one could steal her body. The whole family end up watching the all concrete drying up in few weeks.
Thanks for reading. Please do share a comment with us.
Content created and supplied by: SYSTEM-YA-FACTS (via Opera News )