Cases of con men and women are on the rise in the country. A lot of people have either been robbed by violence, intimidation or threat. Be on the watch out.
According to Facebook user Møhå Sïåàh yesterday, con men and women who used to con Kenyans using the phrase, "Tuma kwa hii namba ile ingine iko na shida" have gone to a whole new level. Their new way can fool anyone the Almost anyone they targeted.
Moha's friends ( from his contact list ) were the con man's target. He hacked Moha's account and sent text messages to all his friends including his girlfriend telling them that he was stuck somewhere and needed Ksh 500 urgently. He informed them that his mpesa account had a had a problem and gave them a new number to send the money. Most of his friends succumbed to the trick easily because the texts came from his own known mobile number.
His post in Facebook.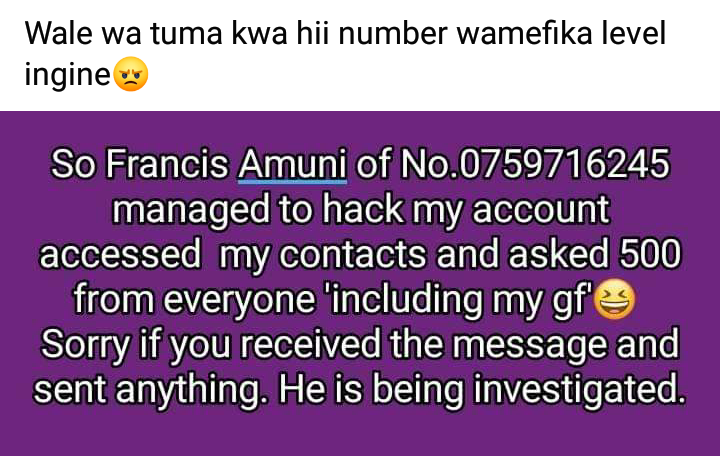 Below are some of the reactions from his conned friends on facebook page.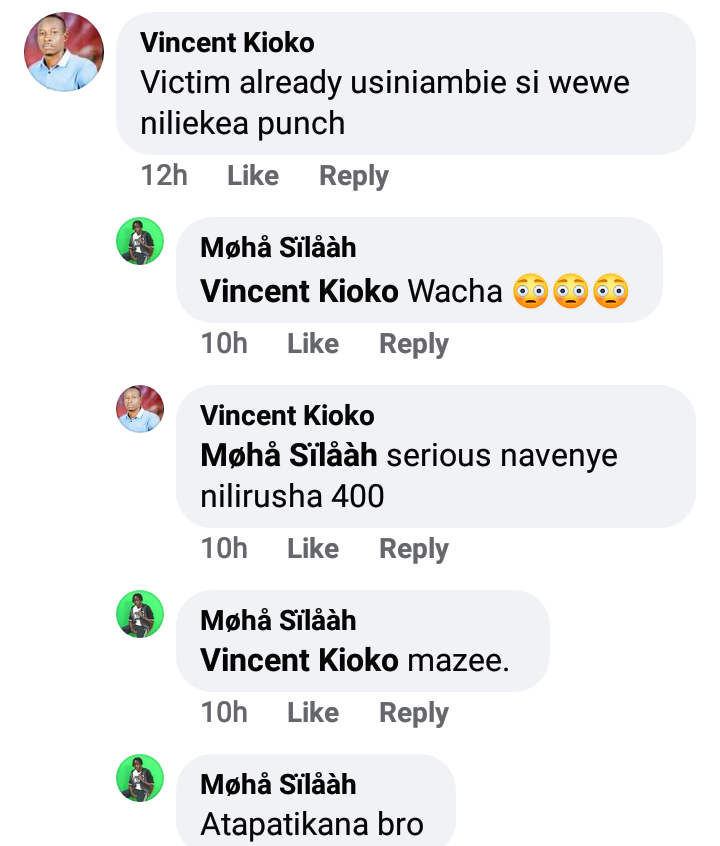 The above culprit sent Ksh 400 immediately after receiving the text since he thought his friend was actually stuck somewhere and needed his help.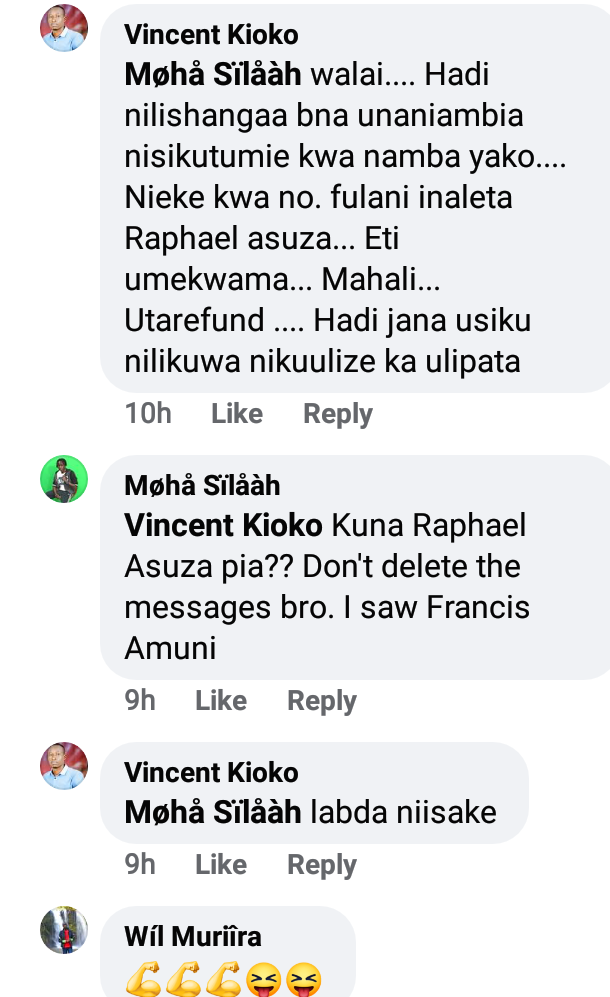 Share, like and comment. By sharing you are caring for someone.
Content created and supplied by: Kloppeben (via Opera News )