A 16 year old boy from kenya might be the first person to survive a deadly ordeal after he allegedly clinged on the gears of an aeroplane for hours.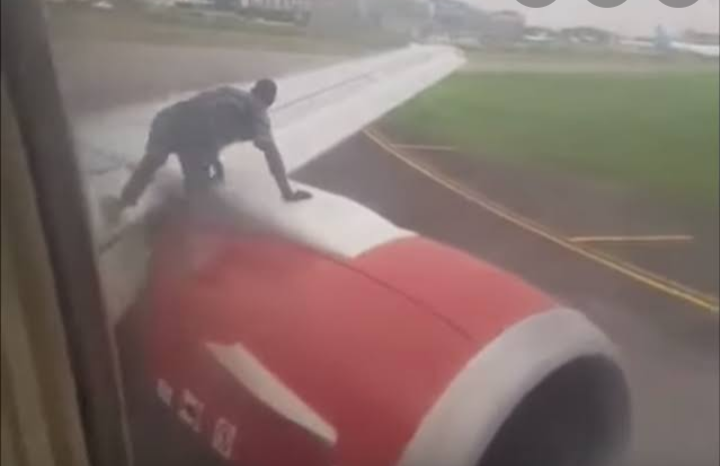 Photo:courtesy (Previous Incident)
According to the reports given by trusted source from the United States of America, the boy who who is said to be of Kenyan national was busted by airport police officers coming out of the gears of an aeroplane which had just landed in one of the airports in Holland.
Further reports received from the airport officer revealed that the boy whose parents are still unknown claimed that he needed to get to Holland and so he decided to hung on the aeroplanes gear.
This reportedly shocked officers who are still trying to locate his relatives because according to the reports given by the news source, this is something which is close to impossible because the humidity and lack of breath would have killed him.
Kenyans Reactions
This has sparked alot of mixed reactions from Kenyans who seemed to have been confused on where the young boy was heading to and where his parents were at the moment.
With a section of Kenyans claiming that maybe he didn't have enough fare and so did all he could to get to where he wanted to go, others went ahead praised him claiming that he was indeed a kenyan.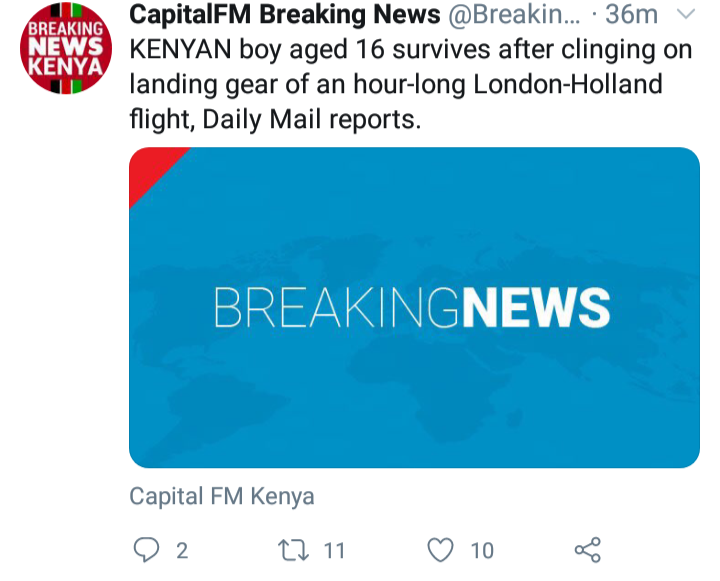 Jerry Otieno - Thank you for representing your country well kid, I'm sure this is the very first time they have witnessed such kind of thing you're a kenyan by birth and everything.
Grace Wanja - Maybe he needed to go to Holland and didn't have fare, God is a God of wonders and miracles.
Content created and supplied by: Itsonlyme (via Opera News )