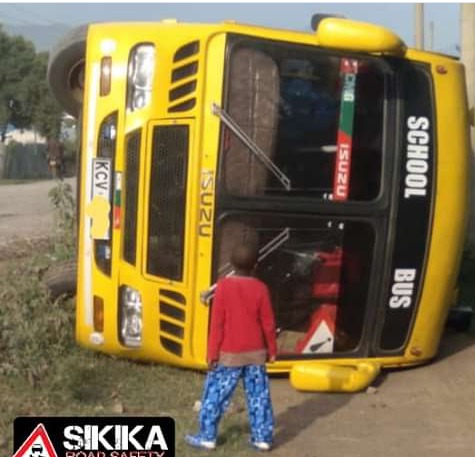 Panic mode was activated at Mamboleo in Kisumu County after a school bus was involved in an accident.
The name of the school was however not mentioned since it could instill fear among parents. The driver of the bus flaunted some of the traffic rules and the vehicle rolled severally before coming to a sudden halt. Parents in Kisumu are urged to check if their children are okay.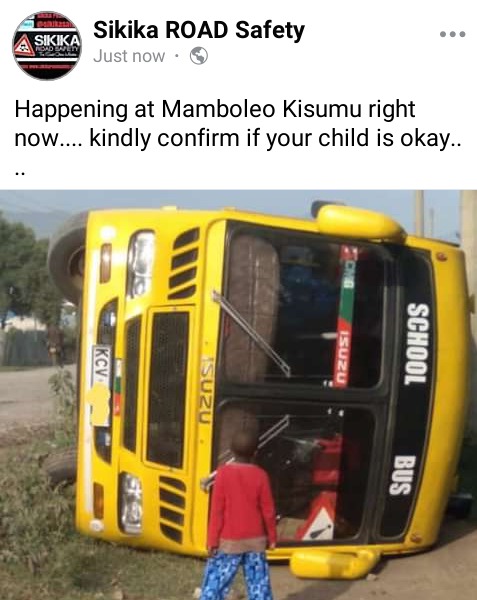 Cases of road accidents have become rampant in the country. Few weeks ago another fatal accident occurred at Kondele Bridge in Kisumu. A university student also lost his life in a tragic accident at Mailinane. Road users and drivers are advised to be vigilant. They are also urged to adhere to the road safety measures put in place by the government.
What's your take on the rise of accident cases in the country? Share your thoughts on the comment section below, follow,like and share for more daily updates.
Source Sikika road safety.
Content created and supplied by: Quickflash (via Opera News )