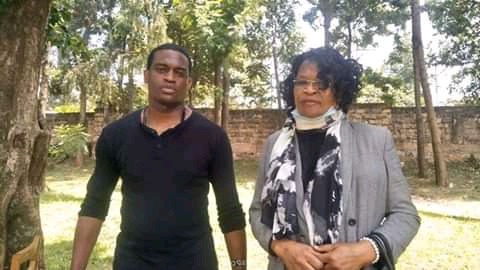 The family of the late Someone Nyachae have been in the mourning mood ever since he passed on. They made all the burial plans with the help of their relatives, friends and some few politicians. According to his eulogy,only one woman was indicated to be his wife and she is also the only one who is recognized with Nyachae's relatives. There was no day that Nyachae ever mentioned to his wife that he had a son with another woman outside wedlock.
There have always been this common tendency of women showing up at burial ceremonies of politicians claiming to have sired kids with them. This have always been expected and today it caught the family members of Nyachae as a surprise. No one expected anything fishy to happen during the burial especially about someone claiming to also be his wife.
The burial came into a stand still seconds after an old woman appeared with her forty seven years old son claiming to have sired a son with the late Nyachae and that she also wanted to be recognized as his wife. People who were present during the burial have been wondering about where this woman together with her son have been hiding for all the forty seven years. They are now forced to go to a family meeting to talk about this woman's issue. They will be forced to perform a DNA test to clarify whether the man is really a son to Nyachae before they can make any conclusion.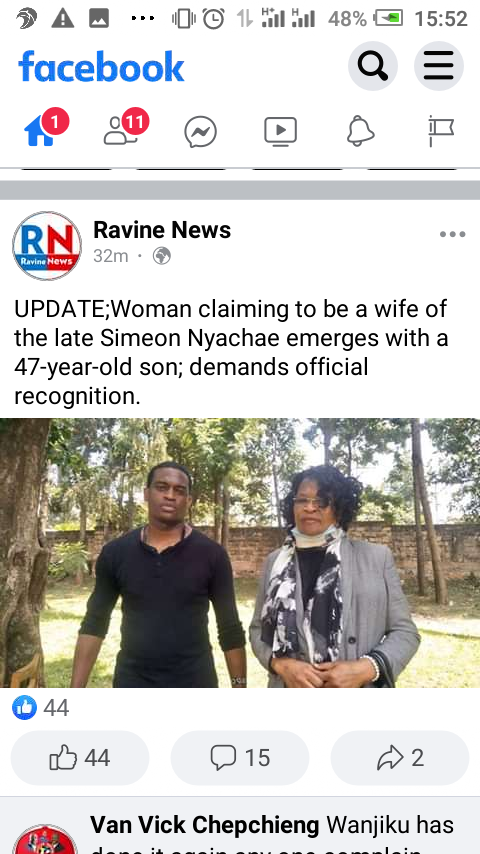 Content created and supplied by: EverydayUpdates (via Opera News )