Another accident had happened along Mombasa road near Panari hotel today past mid-day caused by a rogue driver.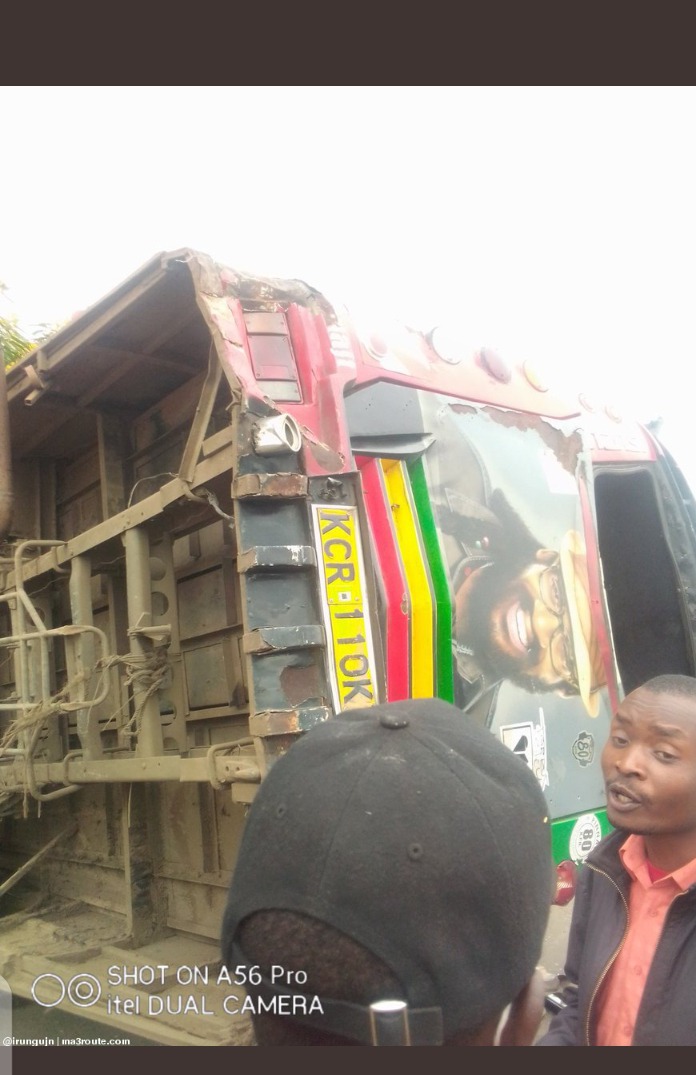 (Photo courtesy: Twitter)
According to the commuters along Mombasa road the Matatu is well known for being careless on the road. The photos of the accidents were posted on Twitter by Ma3route and the social media subscribers could not keep calm when they spotted the Bus which was transporting passengers from Nairobi CBD to Kitengela town. The users commented about their encounter with the bus either from outside or inside.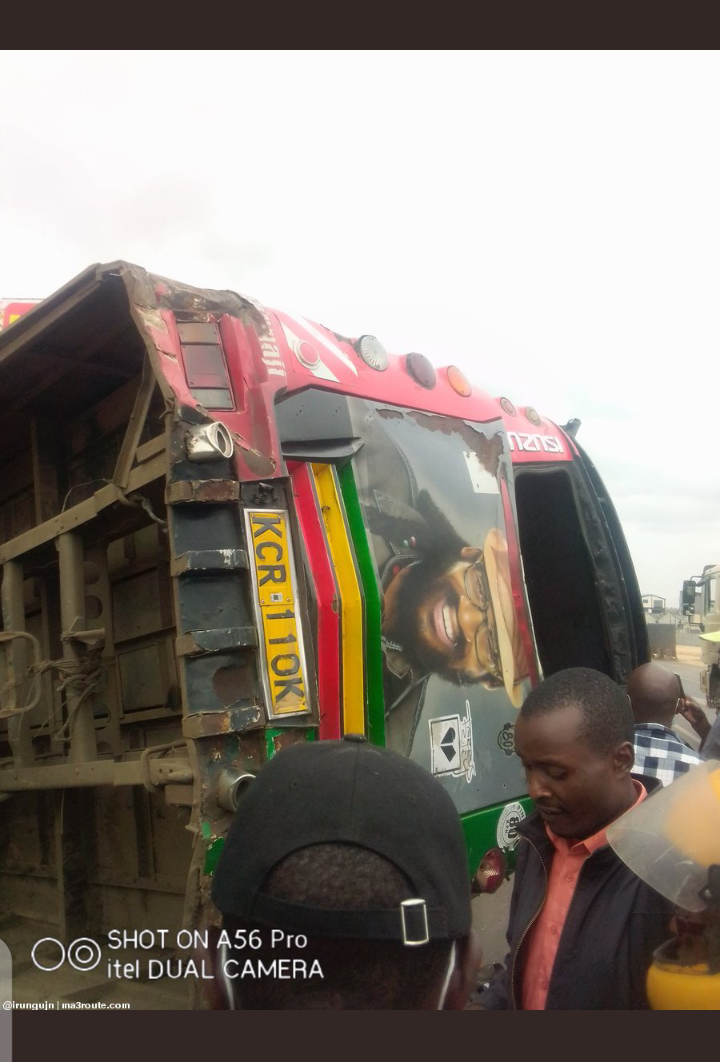 (Photo Courtesy: Twitter)
Unfortunately the experience was not good at all and some even highlighted on other travelling SACCO's like Royal Swift which have similar behavior of arrogant and reckless drivers.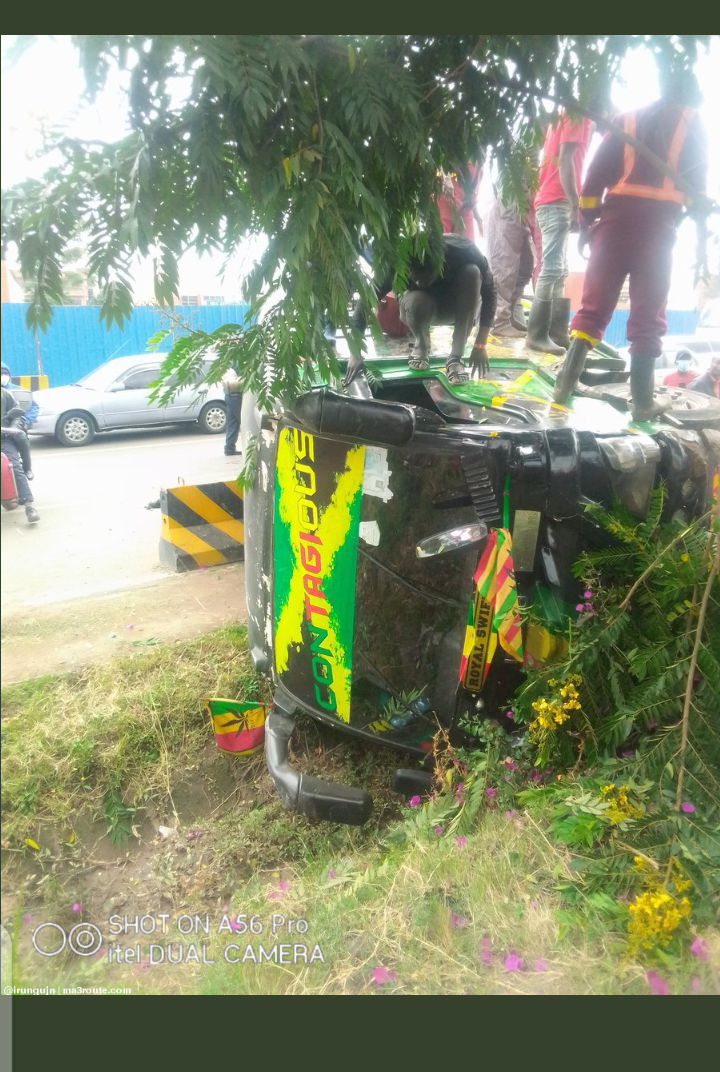 (Photo courtesy: Twitter)
Irungu Jn commented, "That driver needs to reigned in. Soon he will kill people. Super reckless."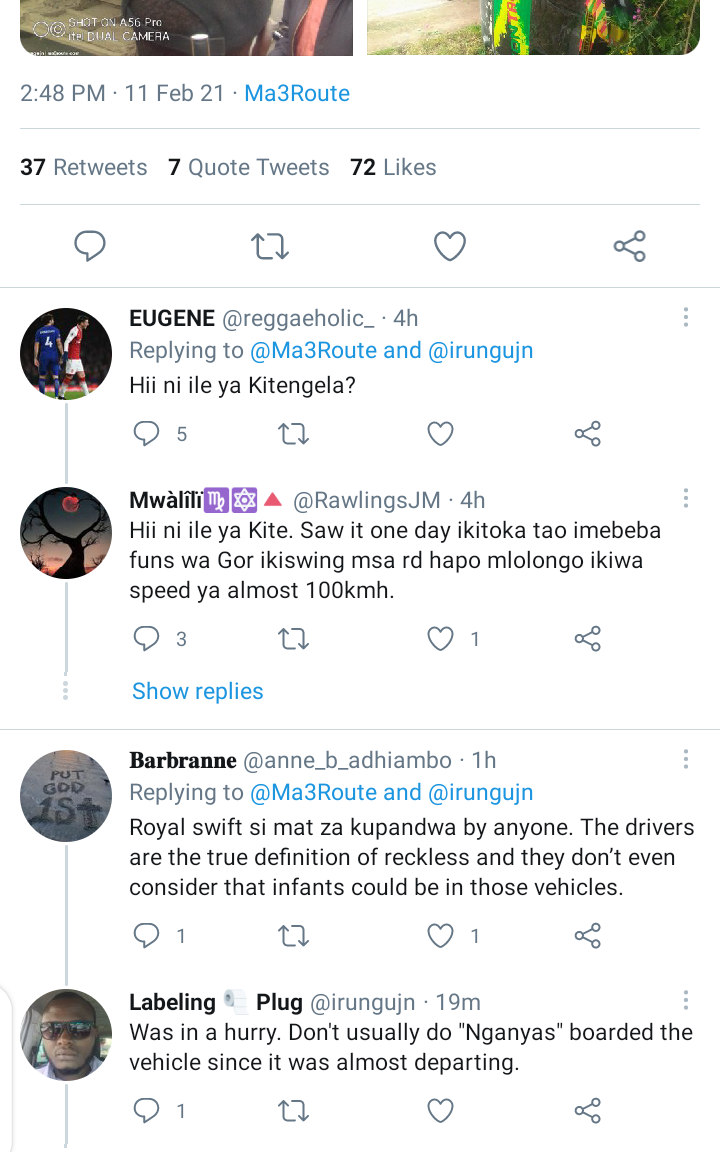 (Photo courtesy: Twitter)
What do you think is the main problem with the rogue drivers or is it the target set by their bosses too high? Comment below about your thoughts about the drivers.
Content created and supplied by: zilizohaririwa (via Opera News )