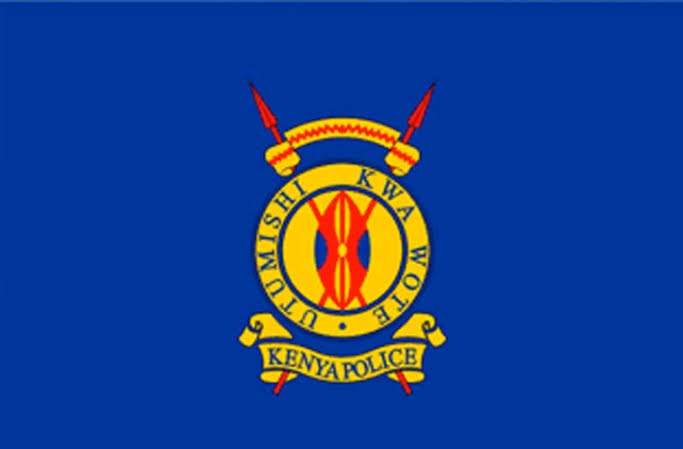 (photos courtesy)
In the recent past kenyans have been waking up to bizarre and scary news of police officers having taken their lives under some unclear circumstances.
Many of these cases have been associated with mental suffering in the line of duty thus many going through severe depression.
In past worrying cases officer have either killed their colleague's before they took their lives , some have even murdered their spouses only to later turn the guns on themselves.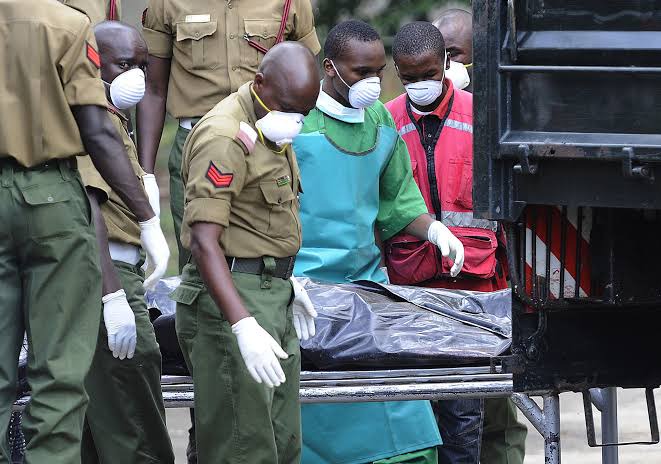 In another bizarre incident a police officer from kiambu county took his life after a heated altercation with his bosses.
The officer who had abscond duty for several days returned to work at the end of January when he was summoned by his seniors.
OB Statement
KIAMBU POLICE STATION 
KIAMBU SUB-COUNTY POLICE
SUBJECT: DROWNING/DEATH OF A POLICE
It was reported by gathatha farm manager Mr Onyango C/O TEL NO.072141286* Mr BJ 508706 About 10KMS west of station.
That at around 1,300 Hrs farm workers spotted a floating human body on the farm dam .
OCS kiambu ,DCI kiambu officers and scene of crime personnel visited the scene and deceased body retrieved.
It was later Identified to be NO.59258 PC Haron stephen kipkechem a Police officer who was attached at gathatha patrol base.
He had deserted duties as from 3rd January 2021 and he had resurfaced back to duties on 27th January 2021 and served with notification to show cause and he cannot be charge in orderly room proceeding on 28th January 2021.
However the officer was reported missing from the post on 29th january 2021.
Deceased body photographed , Retrieved and Ferried to Kenyatta University mortuary pending autopsy . CASE P.U.I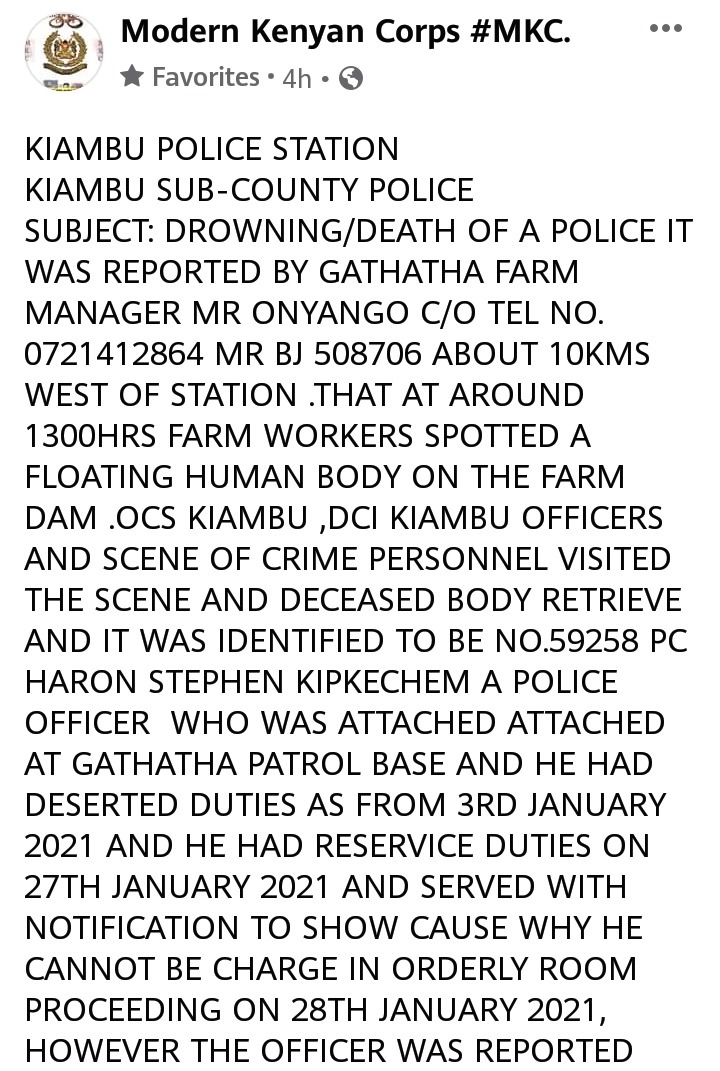 Content created and supplied by: Djrhymez (via Opera News )