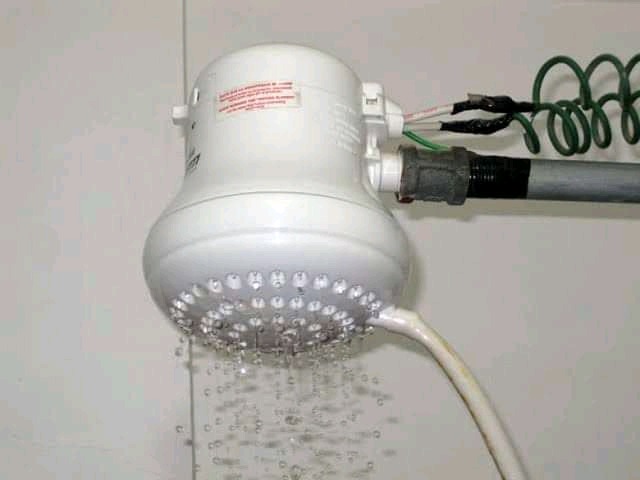 The country is currently experiencing a cold season in what some may call winter. In Nairobi, the season can get to the extreme scaring those who take cold showers. In the city, most bedsitter and advanced houses have hot shower installations as preferred by the tenants.
With this cold season, there has been an alarming concern picked from a social media platform where hot shower fanatics have raised a red flag on what is considered a danger in waiting. In the post seen on a Facebook page by the name Buyer Beware Kenya(Original), the post is deemed as a public outcry for the gadgets fixed in the bathroom showers to give you some warm shower.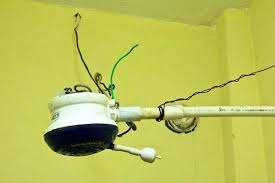 The post describes the gadgets fixed as suicide shower head which is seen fixed with minimal professionalism. It actually looks like a risk even before you switch on the shower. The post triggered reactions from experienced users who actually acknowledge that the gadgets are so dangerous that can easily kill someone through electrocution.
It is in the post that a discussion emerged on how people are found several days later dead in their bathrooms. When living alone, it is very a reality that being electrocuted in the bathroom can render you lifeless for there is barely no one to come to your rescue. The pricy gadgets have now scared a section of people while others believe it is their electrician who fixes it that determines the risks that come with it.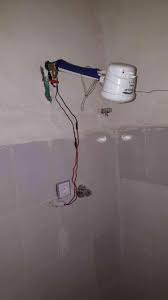 What do you think of the safety of the hot shower installation? Is it worth the risk of walking yourself into the deathtrap in the name of taking a shower? Screenshots of comments from experienced and non-experienced users are shared below. Remember to like, follow and share. Thank you.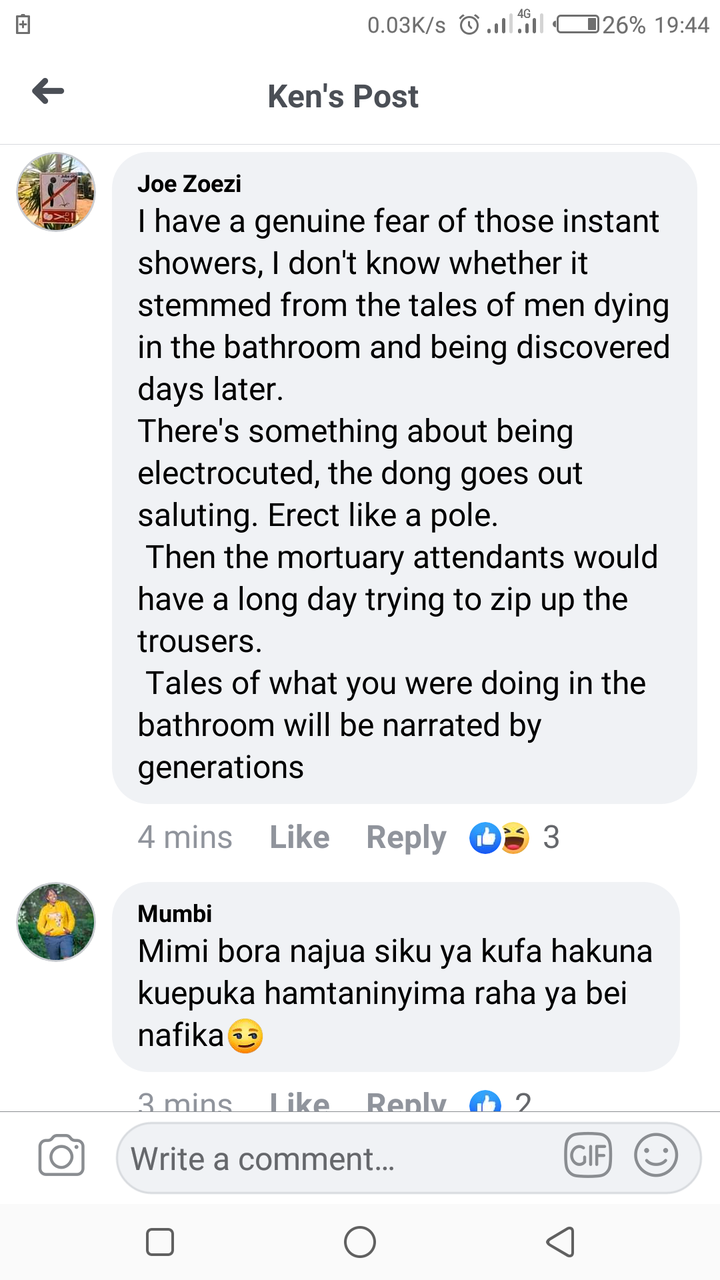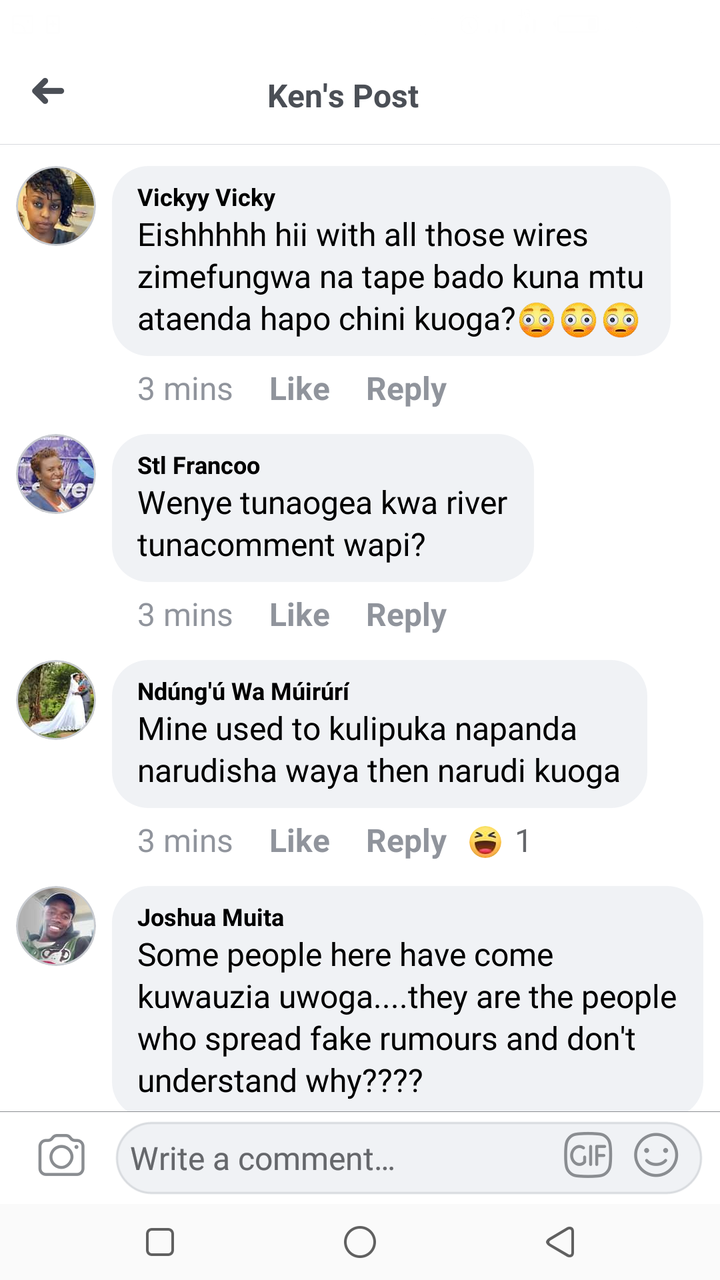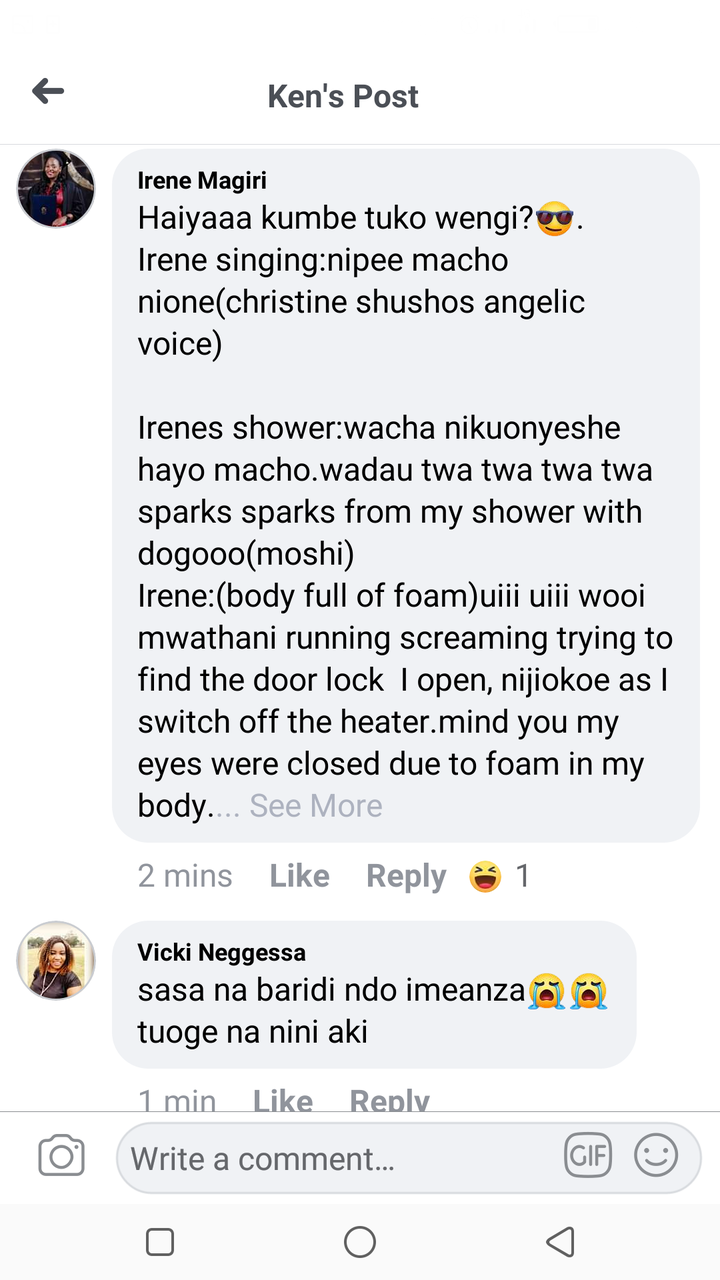 Content created and supplied by: Adinda (via Opera News )