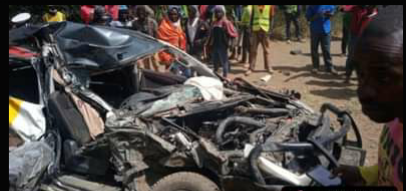 The current wave of road accidents has raised concerns over the safety of people using either vehicles or even pedestrians. This can be attributed to the series of deaths caused by either reckless driving or irresponsible driving. This hence calls for urgent action by the government to cushion the tragedy.
Yesterday evening in Maai-Mahiu, which is a town along the Narok road, one person died on the spot after the grisly road accident which involved a lorry and a county inspectorate vehicle. The accident caused a long traffic in the area in the evening hours.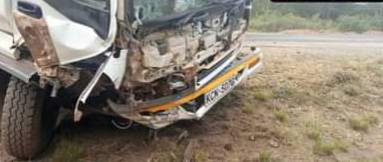 However, drama continues to sorround the accident. Upon questioning, the lorry driver revealed that the inspectorate officers engaged him on a road- run battle on the busy road for failing to stop on a weigh bridge.
Police are however conducting investigations to the matter to unveil the cause of the accident. Eyewitnesses confirmed that the two vehicles were overspeeding before the head on collision.
Content created and supplied by: Kausomark (via Opera News )