Accidents involving bodaboda guys keep increasing day by day. As much as the bodaboda guys are of great importance when it comes to emergencies that require fast and cheap means of transport, most of the ride carelessly on the road. They always ride fast without following the road rules and safety. Some car drivers also don't respect the boda guys at all.
Just now along Mombasa road, a boda guy has been hit by a lorry and has just died on the spot, may his soul rest in peace. It is alleged that the lorry driver was the one on the wrong and has even fled the scene.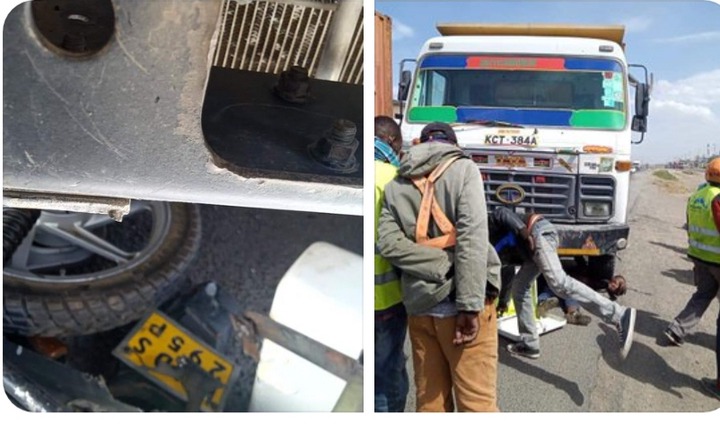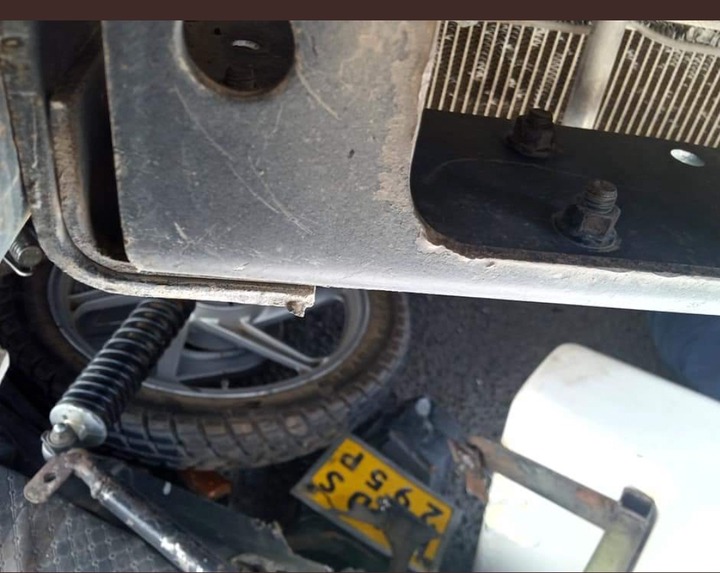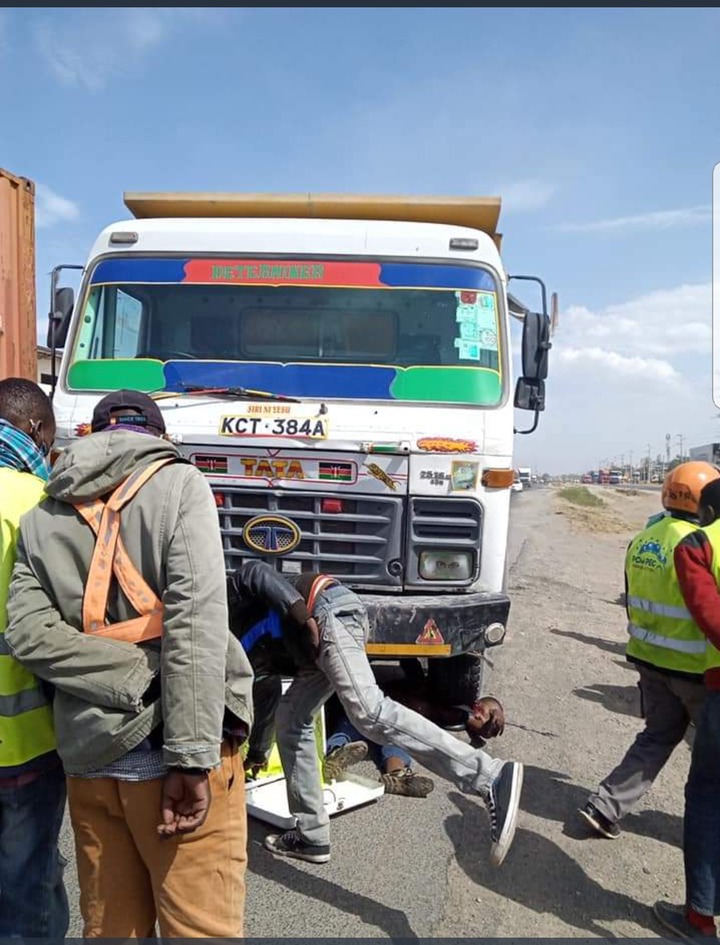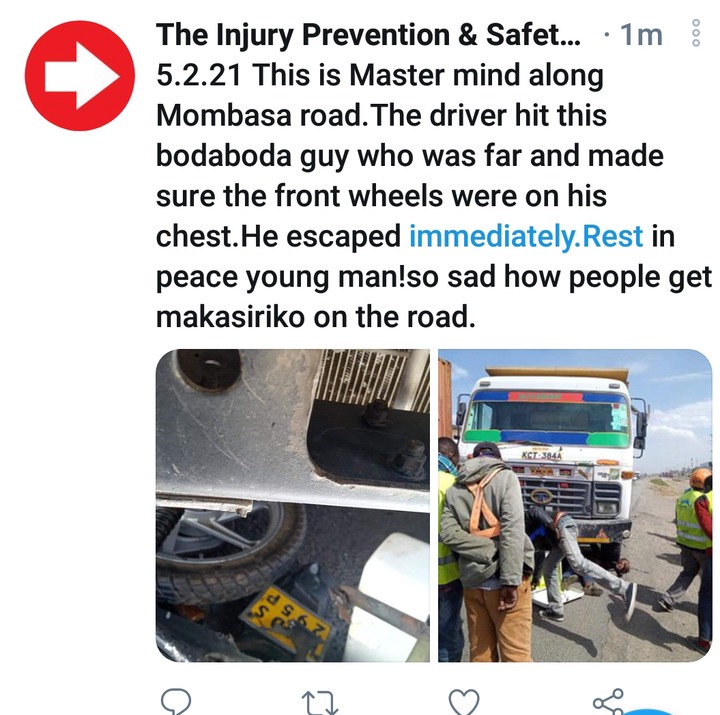 Motorists should always be careful and respect each other on the roads. As they say, drive imagining every other person on the road is a mad man. This will help you be more keen. No one will ever take care of your dependants as good as you do once you die because of an accident so let's always be keen.I think boda guys should also have there lanes to help reduce the number of accidents.
Content created and supplied by: Kezz96 (via Opera News )