One teacher has found himself in trouble for beating up a KCSE candidate and causing much harm to him. According to the reports presented before the Kithimani Court in Machakos, the Deputy Head together with another teacher administered corporal punishment to him. The student was later sent away from the school.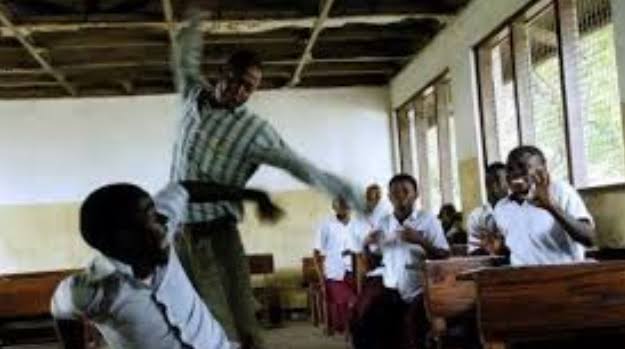 Photo: Courtesy (previous incident)
Medical reports showed that the student in Kyasioni Secondary School suffered serious injuries on his ear after receiving multiple slaps from the two teachers. The report revealed that his left ear was most affected and he couldn't hear properly. His family has been spending a lot of money on his regular checks ups.
According to his guardian, the student was sent away from school for wearing home clothes. The school principal however denied the allegations saying that the student left school on his own and didn't want to resume studies after the incident.
However, the case file showed that the student was kicked out of school and sat by the school gate requesting to be allowed in up to 6 pm. The Yatta Police said investigations have began to look into the matter.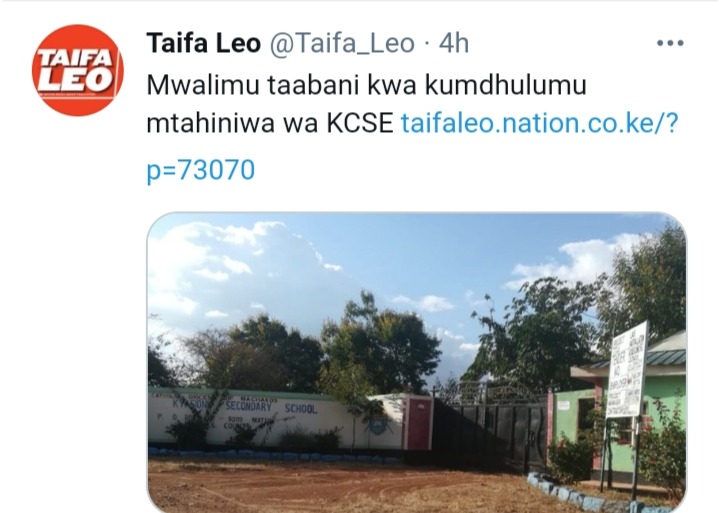 Content created and supplied by: Culver (via Opera News )