Accidents have become rampant on our roads. A day can nearly pass without one being reported. These accidents mainly results from careless behaviors of some drivers and other road users. Most of these road accidents involve bodaboda riders who are on the wrong side in most cases.
There is huge jam along the Thika - Garissa highway after grisly accident involving three cars occured. It is alleged that the driver of the probox was wrongly overtaking before it was sandwiched between two cars. Those planning to use this road can consider using alternative routes. Those already caught up in this jam should remain patient.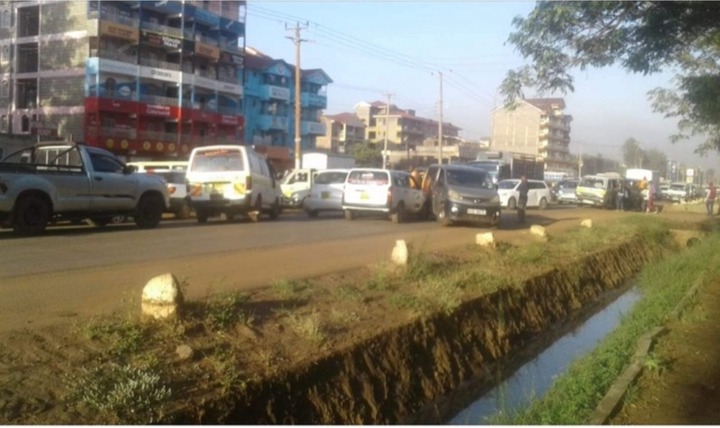 Until when will people continue perishing on the roads. Most of this accidents we can control only if we make safety a priority. Why do some people find it hard to observe the traffic rules and regulations that are meant to save lives? What would one gain for driving at very high speeds, overtaking at wrong points but end up not making it to their destinations? Dear road users let us value our lives and the lives of other people. Let us observe the rules and regulations while on the roads.
Content created and supplied by: Kezz96 (via Opera News )