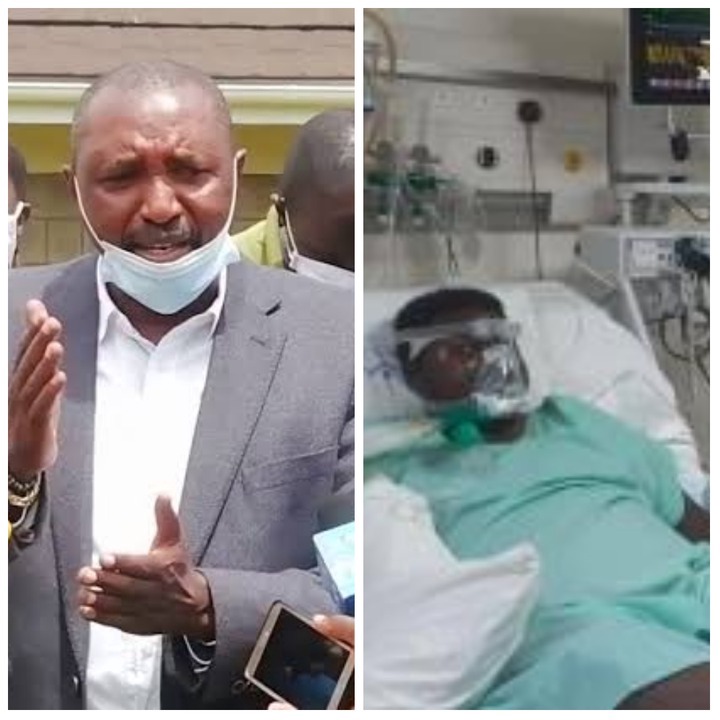 Bahati MP Kimani Ngunjiri's last born son, Arthur Kinyanjui Kimani has died.
Arthur Kinyanjui passed away on Monday while at a Mombasa Hospital. According to sources, he has been at Premier Hospital in Nyali, Mombasa County.
Nation reports that he has been at the facility for the last five months.
The publication has reported that the lawmaker's last born son was admitted to the Premier Hospital in Nyali last October after contracting Covid-19.
He recovered from the killer diseases, only for other complications to emerge, firing him to remain in the hospital for a longer period of time
"He later recovered but his lungs had been badly affected. That is why he had to spend more time at the facility," the sources said as reported by Nation.
More so, the lawmaker wanted to transfer his son from the Premier Hospital to an overseas hospital but ould not do so because his condition worsened.
From the source, he recovered from COVID-19 which had badly damaged lungs.
Content created and supplied by: NancyLwambi (via Opera News )