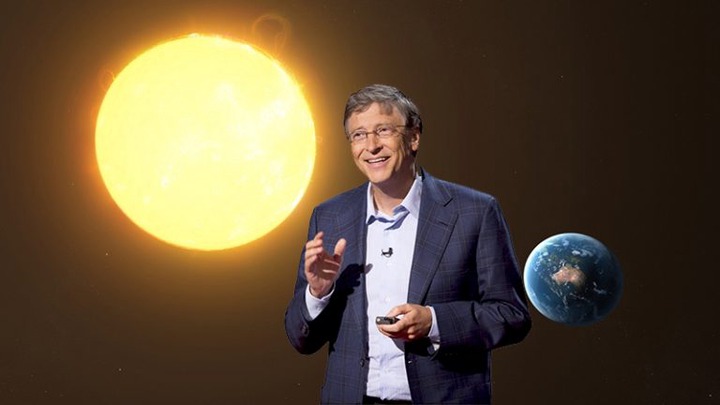 Bill Gates through various charities and Melinda and Gates Foundation has donated billions to charity and philanthropic works. Some of charities he supports include: ALS Association, Children's Vaccine Program, Children with AIDS, Comic Relief, Earth Institute among others.
In Africa, Melinda and Gates Foundation sponsor programs that work to improve health and nutrition, gender inequality and other array of social problems. His works especially on Malaria has been lauded in reducing mortality rate in the continent.
Although most of his projects have been well received, his latest endeavor has greatly divided the scientific community and scrapped off by Swedish Government. Bill Gates was embarking on an ambitious plan to reduce global warming by preventing sun rays reaching the earth.
Bill Gates wanted to release calcium carbonate to the atmosphere using high altitude balloons to see if the chalk dust can prevent sun rays hitting the earth essentially reducing global warming. The project dubbed Stratospheric Controlled Perturbation Experiment (SCoPEx) was to start in June.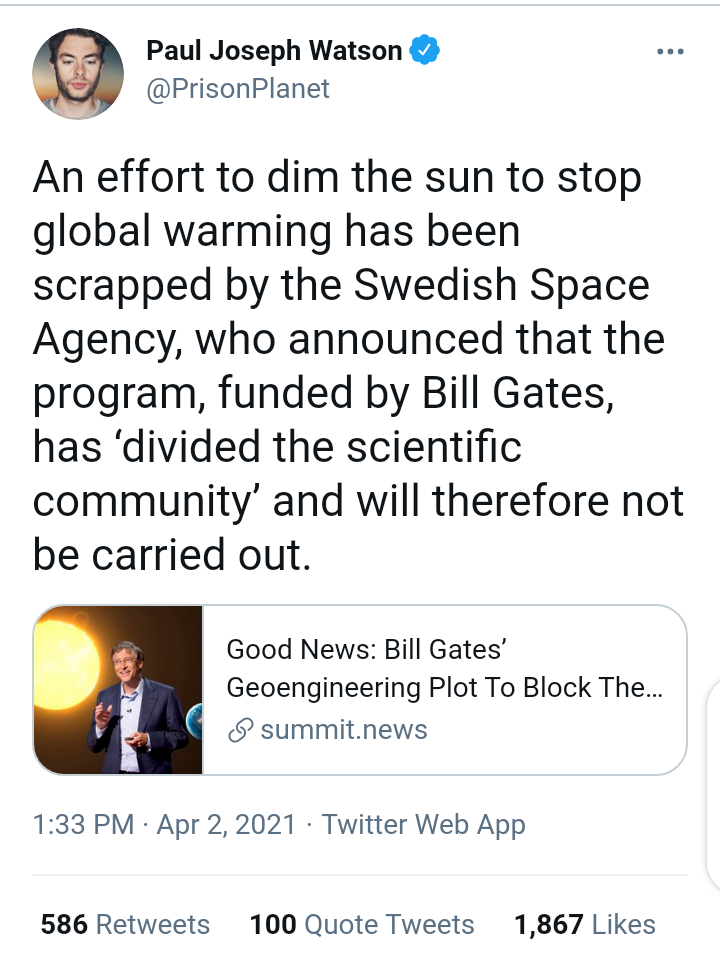 Even before the project took off, it met a lot of resistance from environmental groups. Sweden Space Program while denying the request for the project to be done on their space said it had widely divided the scientific community. They also found fault in that the project had no plan in eliminating carbon emissions which is the greatest cause of global warming.
Content created and supplied by: Politics_KE (via Opera News )