The brutality and inhumanity that some people in the society have started exhibiting has become wanting and tainted the true meaning of love and standing up for what is right.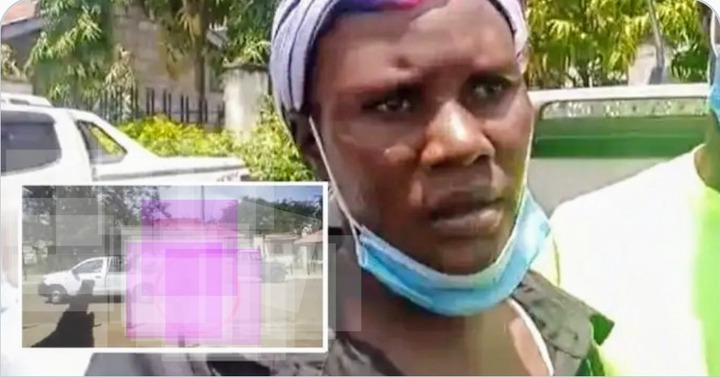 That was the case in Kisumu after a County pickup truck was pictured doing an imaginable thing to a local Woman. According to the Standard Digital, the Woman in question aged 38 years old, was hanging behind the pickup with her lower limbs embracing the tarmaced road.
The Standard Digital also reiterated that the bruised Woman identified as Beatrice Magolo experienced bruising to the hip, which was clearly visualized with her torn skirt and underpants after the pickup made its last stop at the gate of Kisumu Central Police Station.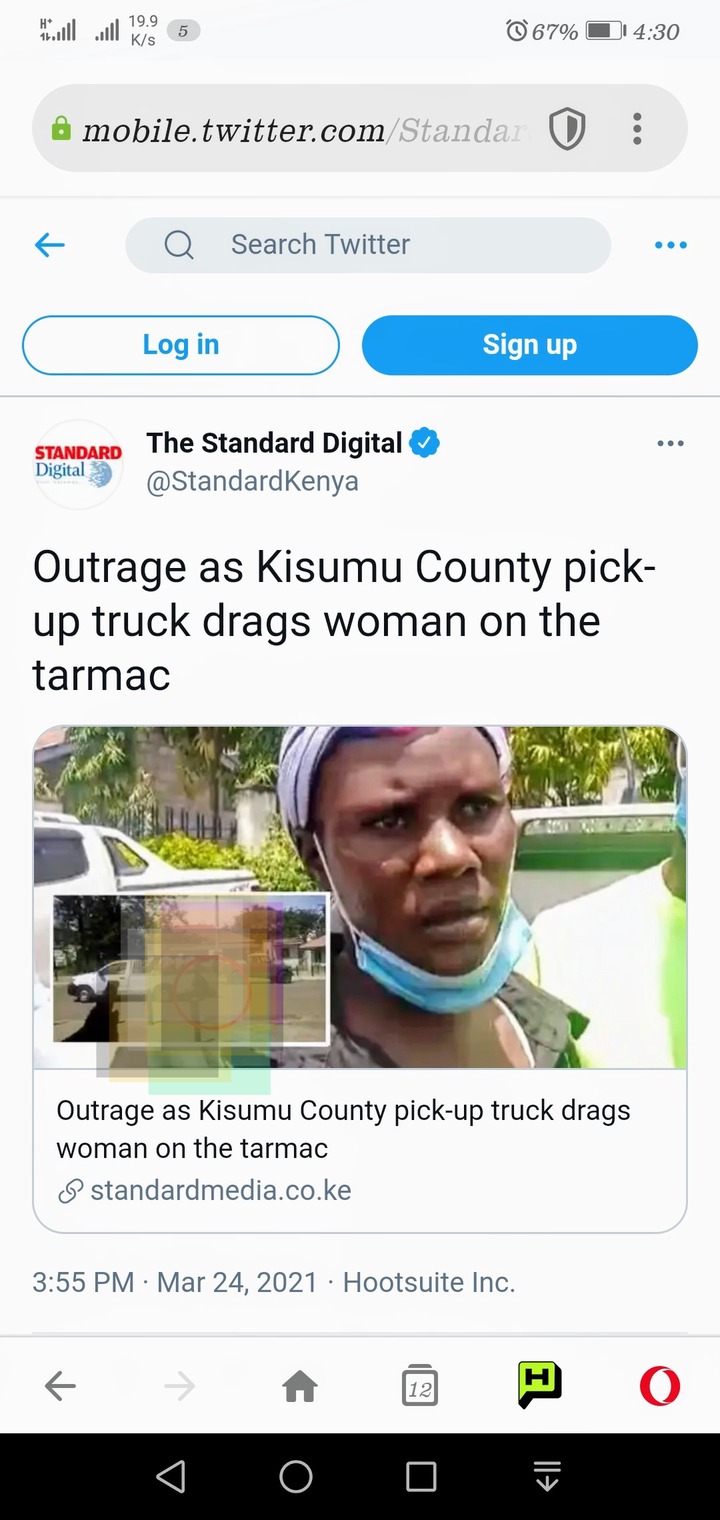 While bystanders watched helplessly as Magolo's body was being dragged, it has been noted that the Police officers refused to book her and advised Beatrice to seek medical attention.
As per Beatrice Magolo, her son aged 22 years old was bundled into the pickup and incarcerated while trying to help her mother out. This is what the Standard Digital posted after asking some onlookers and eyewitnesses with regards to the inhumanity shown towards Beatrice Magolo.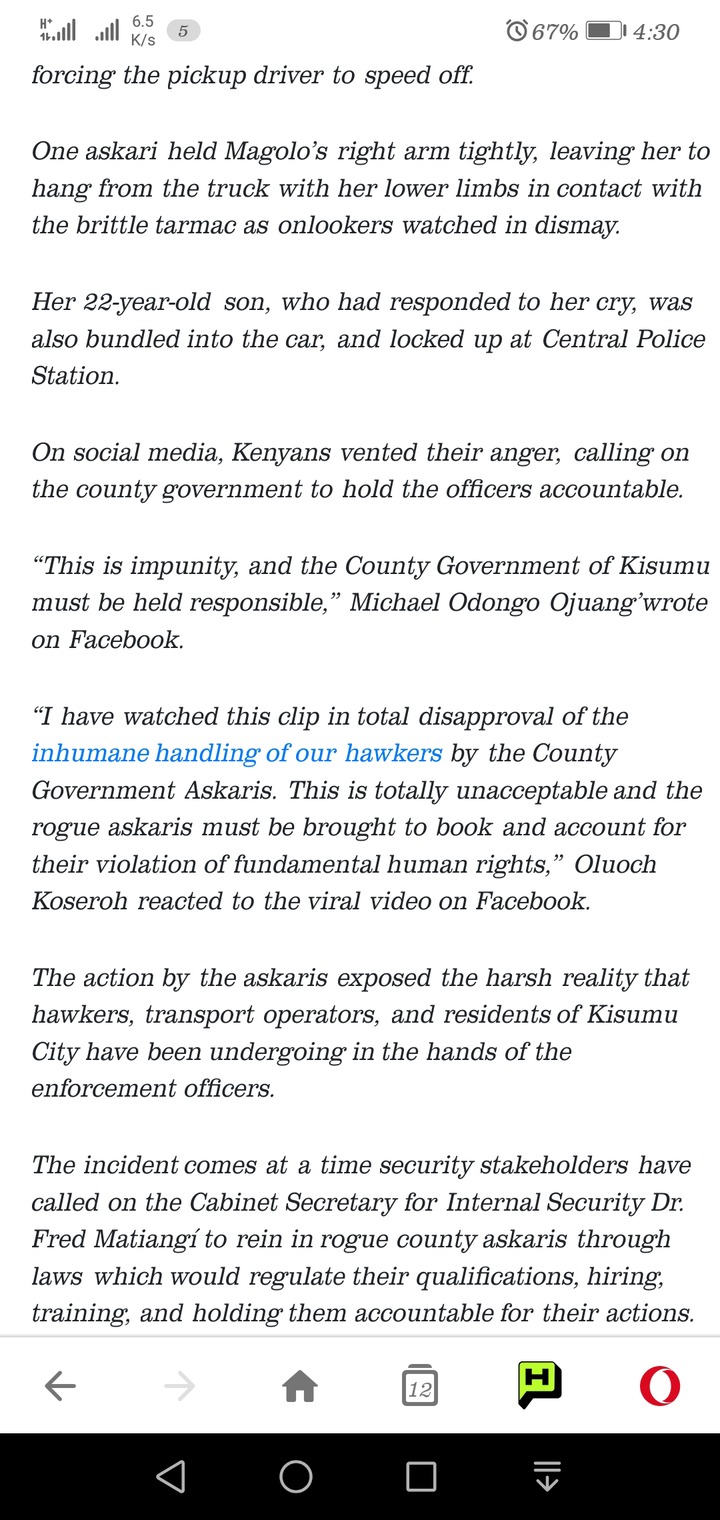 Disclaimer: This situation has totally proved that most Police officers have no intention of protecting the lives of the citizens they are required to protect and provide security. The DCI should Also investigate this case so that justice can be served to the family of Beatrice.
Therefore, What do you think about this situation and what should the goverment do to the offending party? Leave a comment, let's keep the discussion going.
Content created and supplied by: KosspapiRsd (via Opera News )