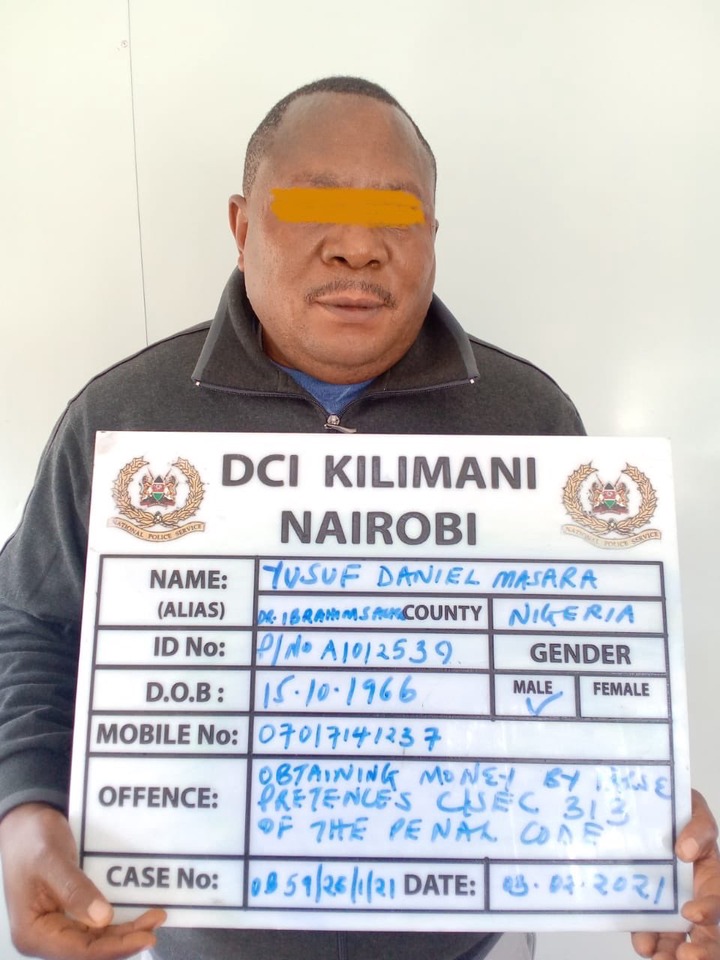 The Detectives based in Kilimani arrested a Nigerian man last night for conning from innocent people. According to the DCI, the man was obtaining money by false pretenses. The man identified by the name Yussuf Daniel Masara had convinced his victim who is a United States national that he had 50 kilograms of gold worth Sh17.6 Million. 
Unfortunately Yussuf Daniel Masara could not meet the bargain. This prompted the the victim to report the case to the Directory of Criminal Investigation based at Kilimani. This resulted to the arrest of Yussuf Daniel Masara. The man is believed to be one of a group of criminal enterprise who are involving themselves in defrauding unsuspecting victims.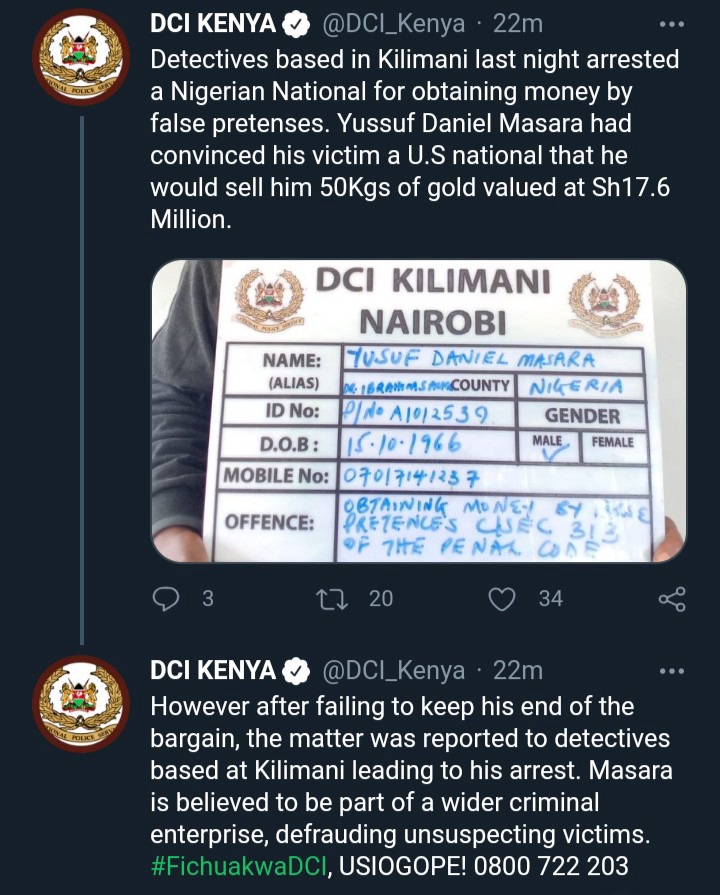 In a different case, a lady in Ruaka is now counting losses. This is after she chatted withe a stranger on a popular dating site. The chat ended up in tears after she was later robbed off an expensive phone worth KSh25,000. In addition to this, the lady also lost other valuables. According to the DCI, Joyce Mbalo met Alfred Mumoh Bangura hoping to get the love of her life. The two hooked up at Badoo dating site. After several days of chats, the "online couple" planned a physical meet up so as to know each other. The two met at a petrol station in Marurui Estate and together took a drive towards Kahawa West since the suspect had a vehicle.
Along the way way, what had begun as a sweet love became dramatic after the man became violent and turned against the lady. Joyce Mbalo was robbed off her valuables and left in distress. 
After she reported the case, the detectives immediately went on his trail and managed to arrested him yesterday. The DCI found out that the man was a foreigner from Sierra Leone. The man also lacked proper documentation which means he was in the country illegally. The DCI reported that the man was arraigned in a court of law today and is being remanded at the Industrial Area Prison.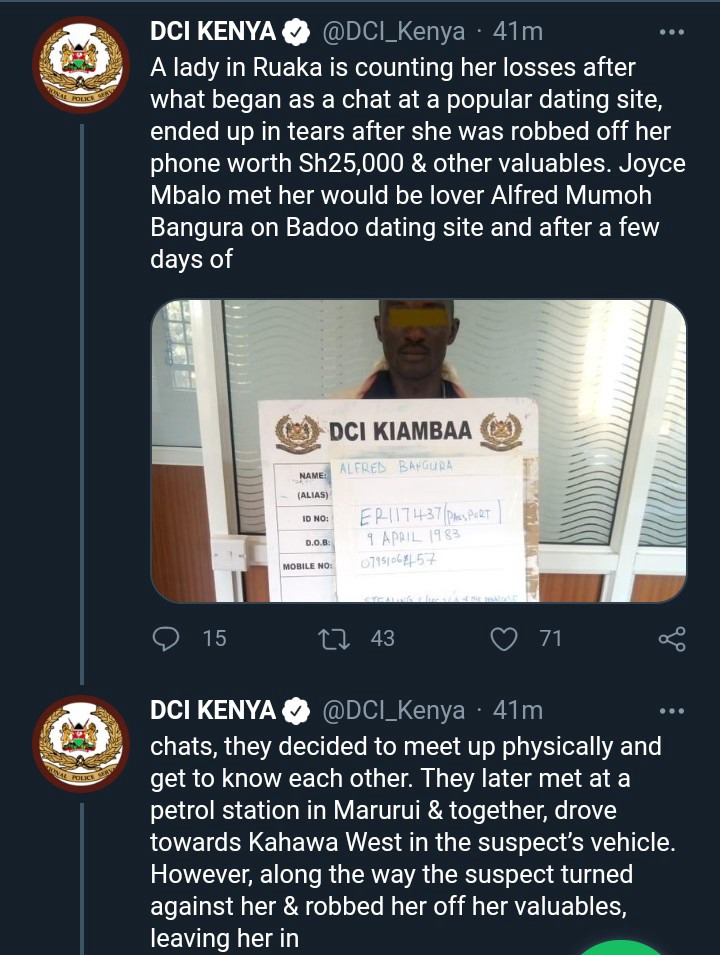 Content created and supplied by: Otieno_News (via Opera News )