William has been working out evil plans in the series,he has been a silent murderer since no one knew his character the first time he was on set,it has been a while since everything began unfolding & at the moment,everyone knows about his evil acts.
Mejja has been blaming William every time he plans something & it goes wrong,this is the second time he is blaming William for his carelessness,this is after William missed to shoot Maria & pointed the gun at Fally who was so innocent.
Despite William's evil character,sometimes he regrets his acts & opts to surrender, the first time when they had been defeated in killing Vicky,William told Mejja that he has given up,it's Mejja who pushed him to go the next plan of jailing Sandra.
The act Mejja blaming William will make him to give up with his plans since he is the one who brought the idea of killing Maria,he will surrender himself to the police or to Maria herself & his family & this how he will make a stop to his evil acts.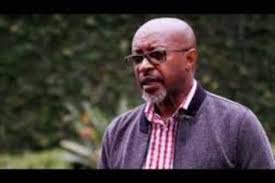 Stay tuned for more updates,remember to like,share, comment & Follow for more updates.
Content created and supplied by: @Naliakamather (via Opera News )