Forty-nine people have been arrested in Nakuru town and four vehicles impounded for flouting safety protocols against covid-19. Administration and police officers have launched a crackdown aimed at enforcing the covid-19 containment measures.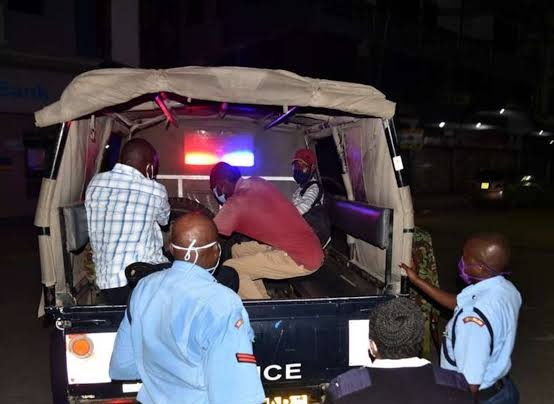 Photo: Courtesy
The security operation across different matatu termini in Nakuru town reveals that some Public Service Vehicles carried more than 60% of passengers in total disregard of the set protocols Nakuru County. 
It was noted with concern the laxity among the county residents as covid-19 cases in nakuru town continue to rise with the hospital admissions rising daily.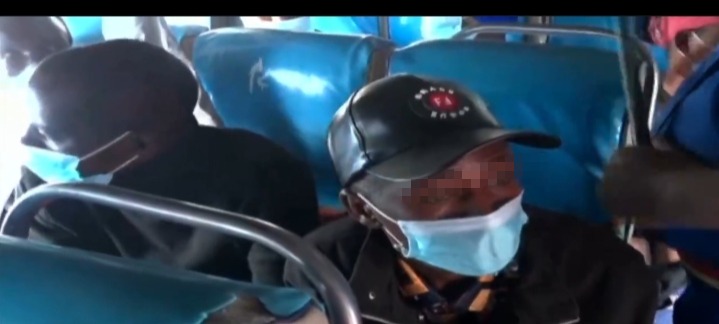 Photo: Screenshot (Courtesy)
The latest statistics from the Ministry of Health reveal that on Tuesday nakuru recorded five deaths out of seven reported Nationwide; a worrying trend that health officials say could be damning. Nakuru has so far recorded 5,336 cases since the outbreak and in the past week, the cases have increased with 66 positive cases reported in the last 24 hours.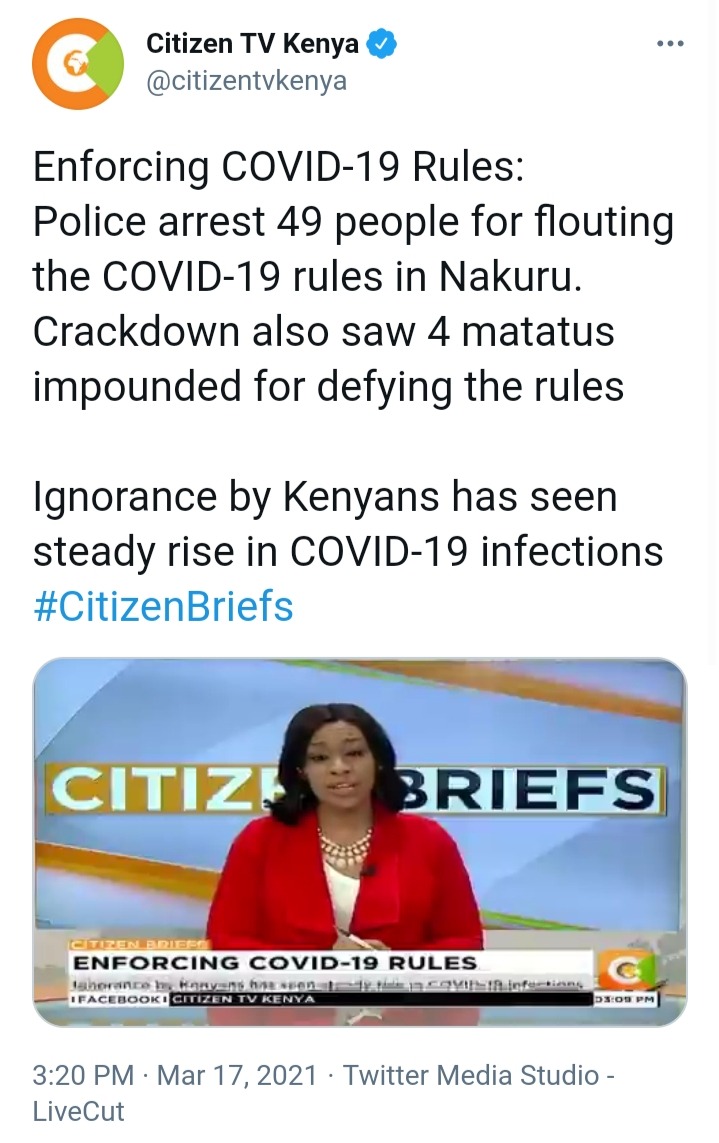 Content created and supplied by: Culver (via Opera News )