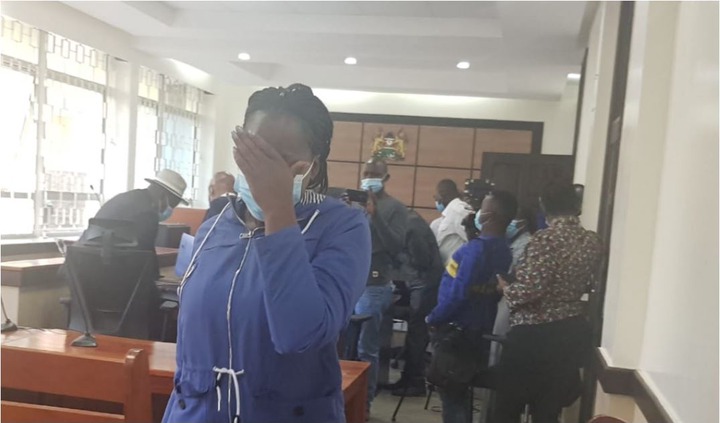 A senior manager in Rural Electrification Agency (REA), on Friday, caused drama at Milimani Law courts after she started crying bringing to a halt the process of reading to her the 12 counts she was being charged with.
In addition to the charges of forging university and high school certificates, Ms. Irene Chesang faced two charges of fraudulently receiving salaries of more than Sh10.9 million from the REA and the wildlife development agency (KWS).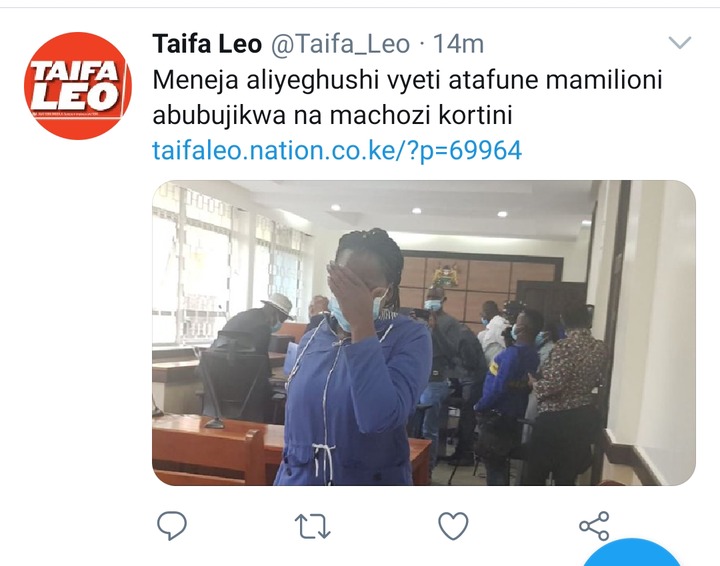 It was compulsory for the chief justice of the anti-corruption court Douglas Ogoti to order Ms Irene Chesang to return home to encourage herself and cross-examine herself before pleading guilty to corruption.
Attorney Evans Ondieki representing Ms Chesang asked the court to give the accused time to cross-examine himself and then remain silent before the indictment.
Defendant allegedly forged a degree certificate which he claimed he graduated on June 17 2000.
Defendant allegedly handed over to Ms. Rose Mkalama the degree certificate knowing she was not qualified to work in the REA authority.
Content created and supplied by: J.M. (via Opera News )