Yesterday, social media woke up to the sad news that a young boy aged 15, from Majengo area, Mombasa county was abducted.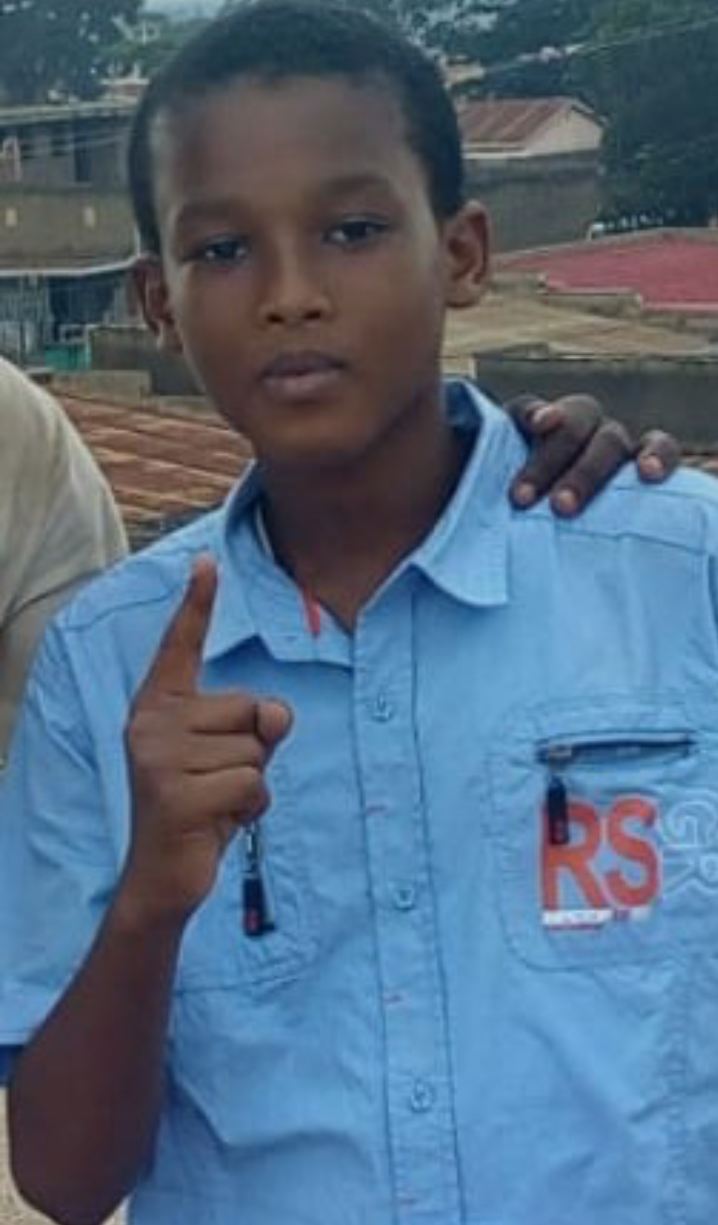 This news was doing rounds on twitter, with the photo of the boy attached. The boy, whose name is Zubeir Ashraf, was allegedly attacked by unknown armed men and forced into a grey double cabin car with the number plate KCF 735U.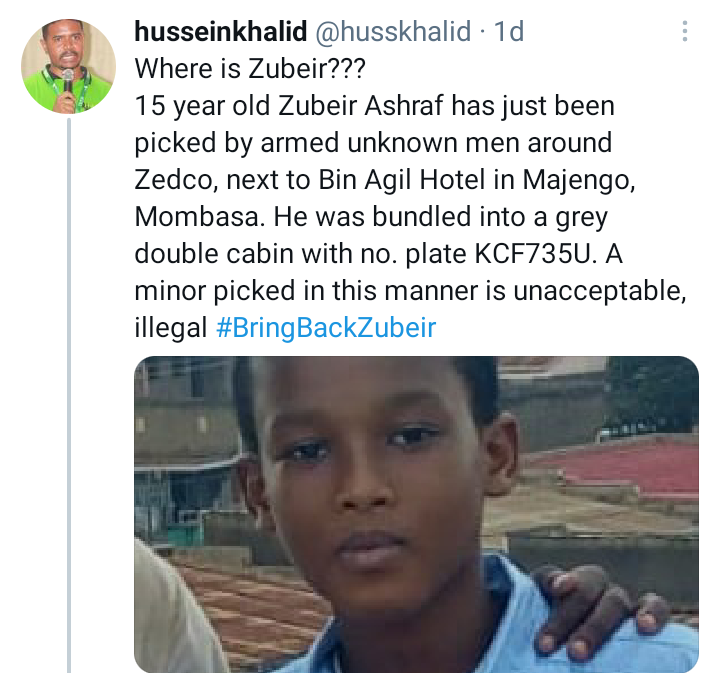 Of late, Mombasa has been a hot spot for mysterious disappearance of locals. Most of them are later on found dead while others have never been found. However, it was with great joy that Zubeir was later on found safe and sound.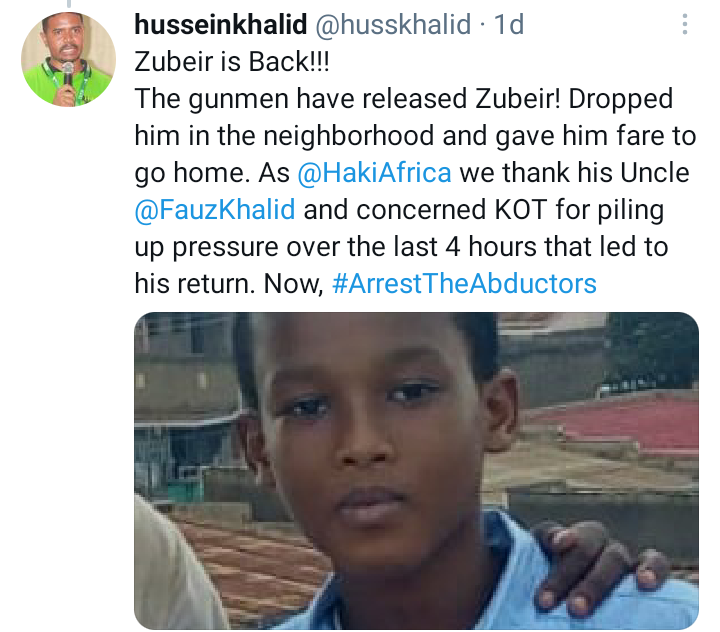 It has been revealed that the kidnappers released him and even offered him some fare to return home. Much appreciation was offered to Kenyans on twitter(KOT) for pilling pressure that resulted to the release of the young man.
How can the government reduce on kidnapping and what punishment should kidnappers face in case of an arrest? Comment below and do not forget to subscribe to my channel.
Content created and supplied by: 3west (via Opera News )