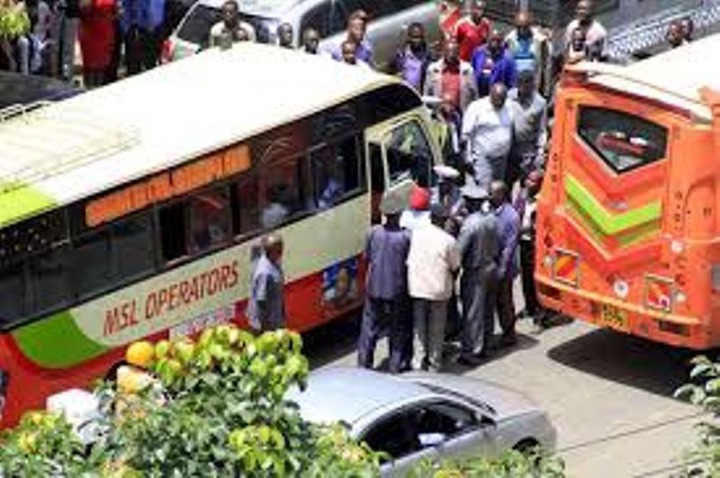 Drama ensued in Riruta, Nairobi county when a certain man was beaten mercilessly by another man for talking to his wife in a suggestive manner. The man is said to have had a tendency of seducing women despite having been warned in several occasions.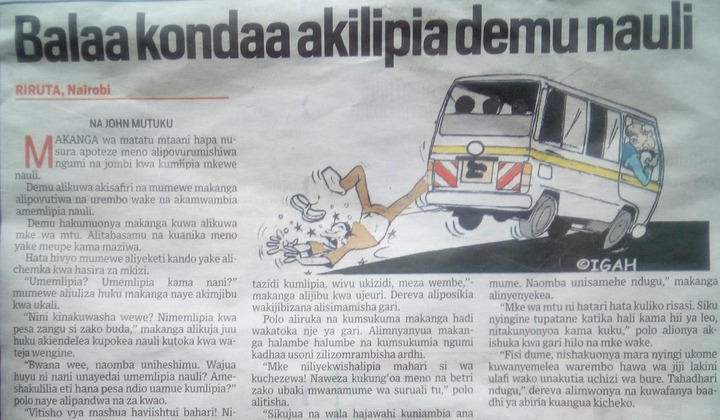 However,this time round,the man was not so lucky since he had pressed a wrong button. The man, according to some reliable source was pleased with a certain Lady in public vehicle that he manages. Without knowing that the lady was already taken and was under strict guard of his husband,the man dared to seduce her.
He requested to pay her fare,a move that landed him in trouble. The man wish for the ground to break an swallow him alive,since he could no longer persevere had blows from the lady's husband,and laughter from the passengers. He had no option,but to apologise to the lady's husband and save already bruised body from the anger of a furious husband.
However,it is not clear whether the man learned his lesson and sharned away from his weird behavior. He otherwise nurses his wounds not forgetting what his lust for women had costed him.
Content created and supplied by: Verofriday (via Opera News )