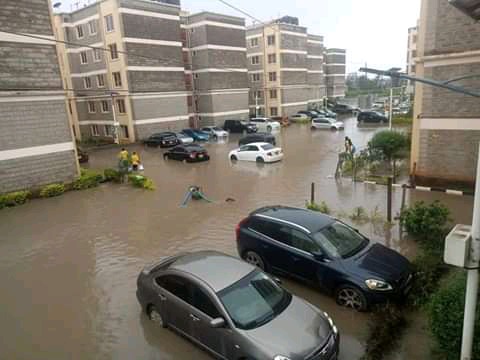 Photos Of Heavily Flooded Syokimau Estates After Overnight Rainfalls.
Nairobi Kenya, 14th February 2021.
There have been photos going round the social media after the overnight heavy rainfall that has made the Estates in Syokimau heavily flooded.
The levels of the water are so high and they have not yet starter to submerged.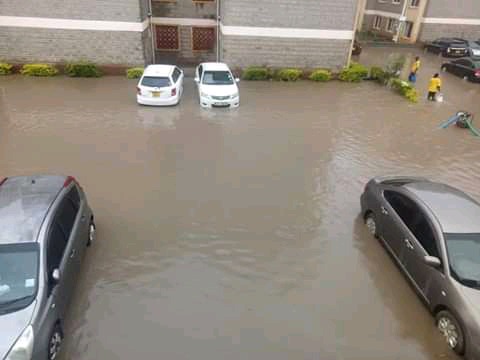 The apartments that have been captured in this article are called 360 apartments and they are also found in Syokimau.
Earlier on, the Kenya Meteorological department had warned Kenyan's to brace themselves or be ready for rain's could cause flooding in some areas.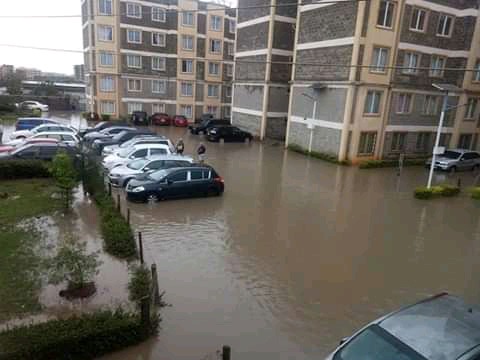 As you can see from the photos, the levels of water are so high and the residents there have been forced to walk on water.
There was rainfall this morning in Nairobi and it's environs and the weather is not that cool upto now.
For more information on this and other news making headlines, make sure that you follow me.
Share widely.
Content created and supplied by: Jonaz041 (via Opera News )