Renowned Kikuyu Benga musician narrates his experience with his first bicycle. It was a Black Mamba bike.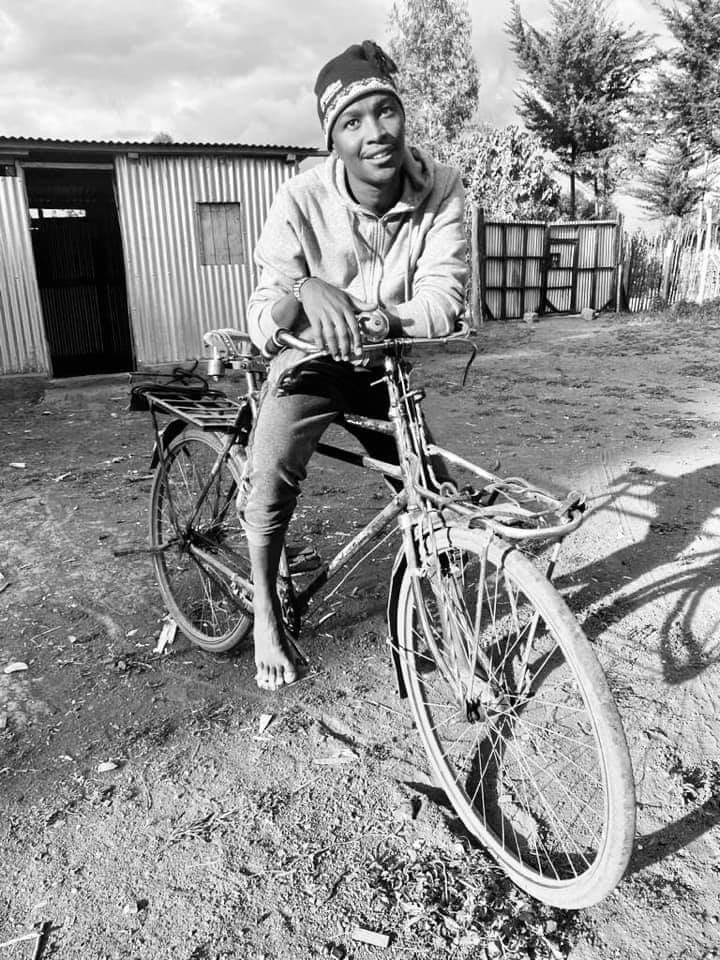 Samidoh With His Bike(Photo Credit-Samidoh's FB page)
His official name is Muchoki Ndirangu. Samidoh doubles up, during the day he is a police officer while at night, he belts out Gikuyu tunes.
Samidoh is one of the popular male musician who has produced popular hits. His popular Kikuyu albums include "Ndiri Mutwe Mwega", "Ihoya Ria Samidoh" , "Kairitu Gakwa" , "Niwe Ndarathimiirwo" , "Tuhii Twitu" , "Riari Itheru", "Wendo maguta ," Niwathire Naihenya", "Wendo Wi Cama","Murata WA Ngai" and "Kanua Njohini".
On his Facebook page, Samidoh narrates the tales of his Black Mamba bike. At his youthful age the bike was very fashionable. When he was a youth he used his bike to surprise youngsters with riding tactics. He likens it to Subaru WRX.
He narrates how one Sunday, he rode his bike. The road was full of all manners of people. He cruised 150 KPH the on seeing everyone was looking at him he accelerated to 200kph. In front of him was a pick up full of nappier.
Within a blinking of an eye a cow jumped in front of the pickup. The brakes of the bike failed. He crashed into the immobile pick up. His bike got written off. The speed threw him into the pick up. The pick up driver never realised what happened and drove to his destination.
Samidoh saw himself in a new environment after sleeping for two hours inside the nappier grass. He questioned himself how he arrived in the destination. That is how he found himself offloading nappier grass. Eventually he got a "shamba" boy job.
When he came back to his senses he realized he was 100km away. Everyone, including his home area chief was looking for him. He boarded a lift and went back to his home.
Content created and supplied by: GkJeff (via Opera News )