The Karumandi Boys High School students were caught with petrol in their domitories. The boys were planning to conduct an arson attack within the school but fortunately, their plan was known before they could burn the school.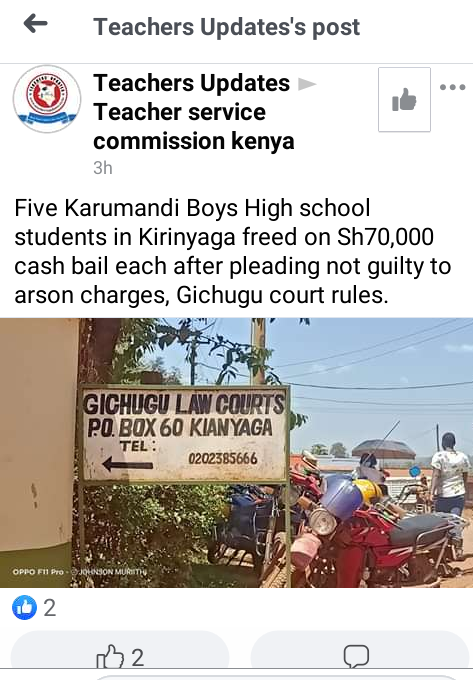 The boys were arrested and taken to Gichungu law courts. After their case was listened to, 5 boys pleaded not guilty of the arson attack. The five were freed on a cash bail worth 70,000 each.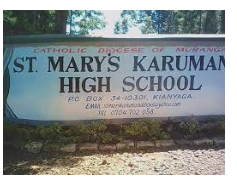 This is sad news to parents and guardians. Parents have sent their children to schools to study and not commit crime. The actions of our children have become a great embarrassment. A fine of 70,000 shillings is very great, and more especially during this covid 19 pandemic period when the economy of our country is poor.
Let this serve as an example for unruly students who are planning to act brutally in schools. They will rot in jail once caught in any criminal offence. Parents are reminded to warn their children against ruthless behaviors in schools since they will affect their future careers.
Content created and supplied by: Asuma (via Opera News )