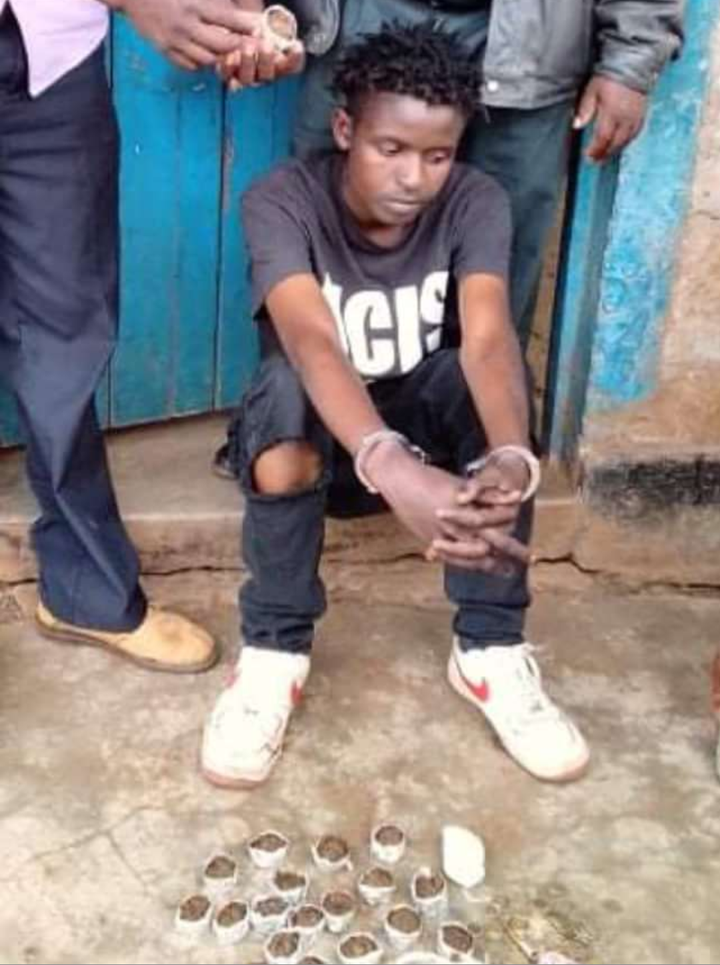 Today evening-Tuesday 16TH Brian Opondo is victim to Hessy's long hands of the government. Hessy is a group of undercover police who are doing their work under incognito circumstances. This undercover group of police is a team that is widely connected in the major towns around Nairobi. They have been credited for bringing down very dangerous armed robbers in the city who have continuously been terrorizing Nairobians and even sometimes killing their victims.
Today in Kabati Muranga county a young male victim has been apprehended by a member of the hessy group by the Facebook name SaigonPunisher James for selling bhang intoxicated cakes to the youths of the county. the post was posted on a Facebook page by the name NAIROBI CRIME FREE, CRIME FREE SOCIETY which is a central platform for Hessy group to post their victims caught on the wrong side of the law.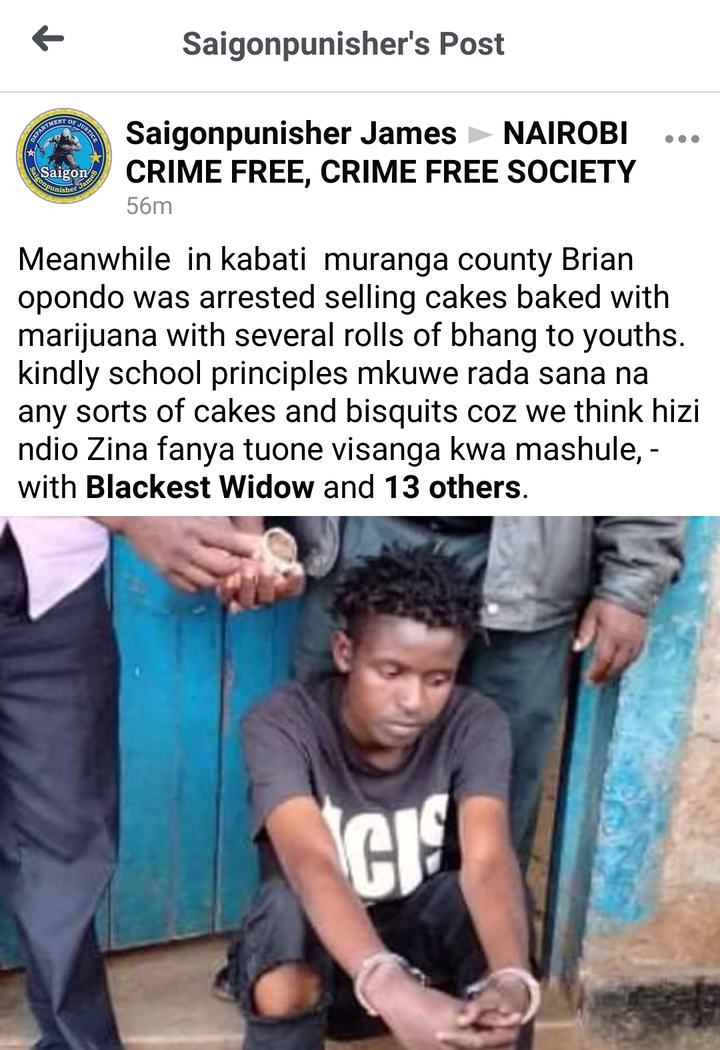 Hessy went ahead and warned principles and parents to be careful on whatever their children are using in the names of biscuits and cakes. This could be easily relatable to the wave of fire incidences currently being witnessed in many schools. What do you think of the work of these undercover police? Like, share, and follow. Thank you.
Content created and supplied by: Adinda (via Opera News )