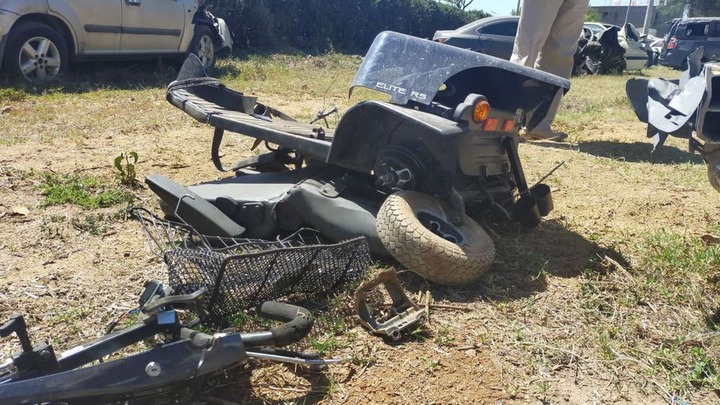 Former Embu senator Lenny Kivuti has finally spilled the beans after it emerged that his car was one of the ones in the convoy that ran and killed a disabled man on their way to Sagana State Lodge in Chaka within Nyeri county.
Lenny Kivuti has admitted that his car took part in the accident but did not lead to the death of the disabled man, Chris Nderitu who was by the time of the accident on a wheelchair.
"It is not true to say that the victim was killed through a hit and run since that is far from the truth of the matter and what the reality is from the ground,"Lenny Kivuti noted.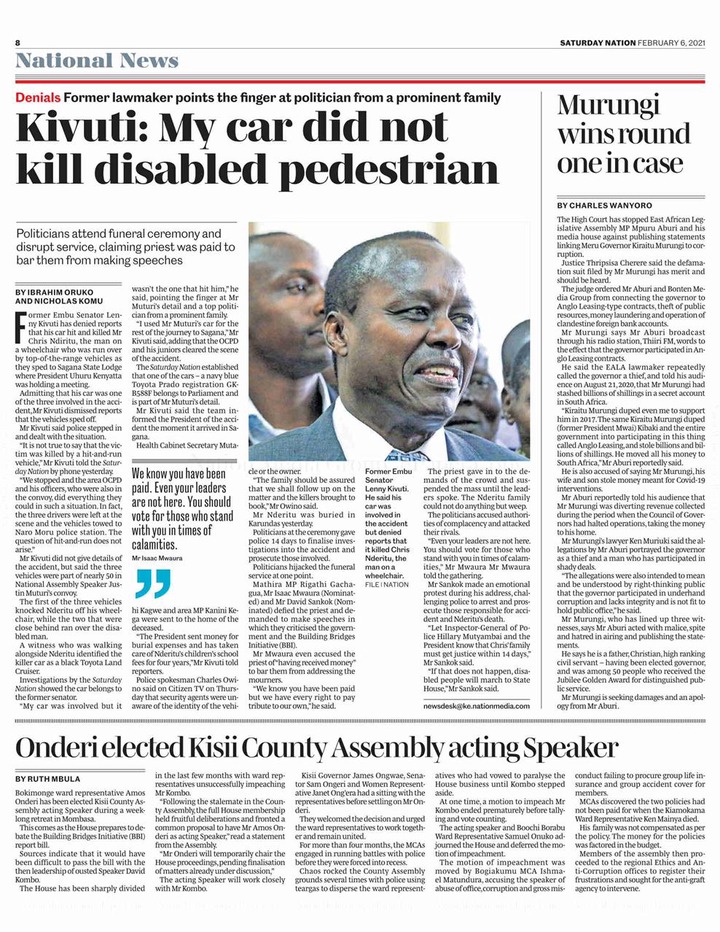 He noted that the leaders were stopped by the police officers and even their vehicles were taken to the police station from where the case is being monitored from by the National Police Service.
He said that their drivers were left at the crime scene and they had to be driven to the Sagana State Lodge in different vehicles since theirs had been damaged and now a subject of analysis by the police.
Dennis Itumbi is among the Kenyans who had alerted Kenyans on the accident saying that some people were out to hide the truth from Kenyans.
Content created and supplied by: J.M. (via Opera News )