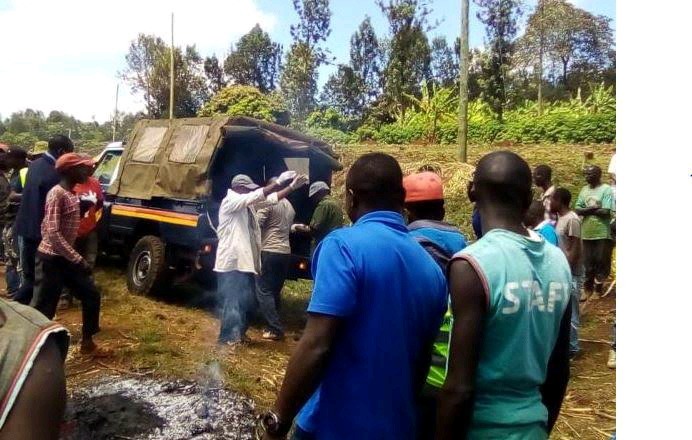 A police officer attached to Naivasha police station sustained minor injuries after being beaten up at Kijabe town.
According to a report filed at Kijabe police station, police sergent George Mwangi was attacked following an argument with a bodaboda operator, Evans Mugisha, at their resting shade.
Andrew kimono Munge, who witnessed the incident, told police officers at Kijabe town that sergent Mwangi argued with Evans over a matchete that the latter was carrying at the rear his motorbike.
Following the argument, the report states that Evans attacked the officer with a kick and several slaps which landed him on the tarmac.
The officer was evaluated at a hospital and later released, police spokesman Gerald Omien said.
"He got his bell rung pretty good, but he's OK," Gerald of the officer.
The 25-year-old suspect was arrested and booked into cell on suspicion of resisting a police officer and assaulting a police officer, according to police investigations.
The 41-year-old is expected to be arraigned in court on Friday.
The incident which was caught on camera on Sunday morning, shows the officer in police uniform fighting with a bodaboda operator before he was saved by well-wishers.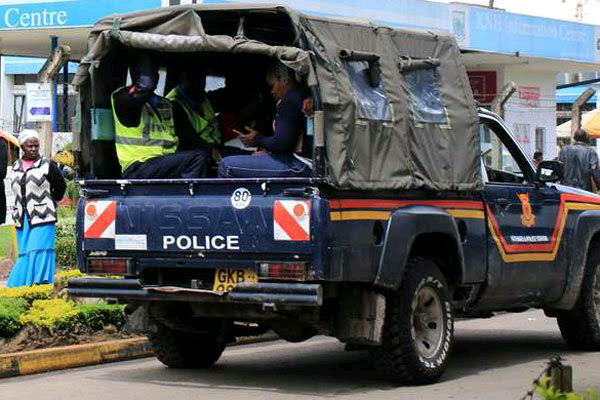 According to Naivasha police commander James Okumu, the bodaboda man is said to have carried a matchete at the back of his motorbike when the officer asked to know what he was doing with the matchete at the back of his bike in town.
We deployed some officers and at least he was arrested and he will appear in court once the investigation are over," said police boss.
He noted that the suspect will be charged with assaulting a police officer while on duty. The police chief said his officer who was assaulted was in stable condition.
Content created and supplied by: Olili (via Opera News )