The RDS-220 hydrogen bomb, also known as the Tsar Bomba, is the biggest and most powerful thermo nuclear bomb ever made. It was exploded by the Soviet Union on 30 October 1961 over Novaya Zemlya Island in the Russian Arctic Sea.
A hydrogen bomb has never been used in battle by any country, but experts say it has the power to wipe out entire cities and kill significantly more people than the already powerful atomic bomb, which the U.S. dropped in Japan during World War II, killing tens of thousands of people.
Tsar Bomba, the largest bomb ever tested, was a hydrogen bomb that caused severe destruction within a roughly 60-mile (100 km) radius.
In comparison, the nuclear bomb dropped on Nagasaki, Japan, caused destruction within a radius of roughly 5 miles (8 km).
Hiroshima and Nagasaki both were atomic bombs and till date Hydrogen bombs have never been used in war.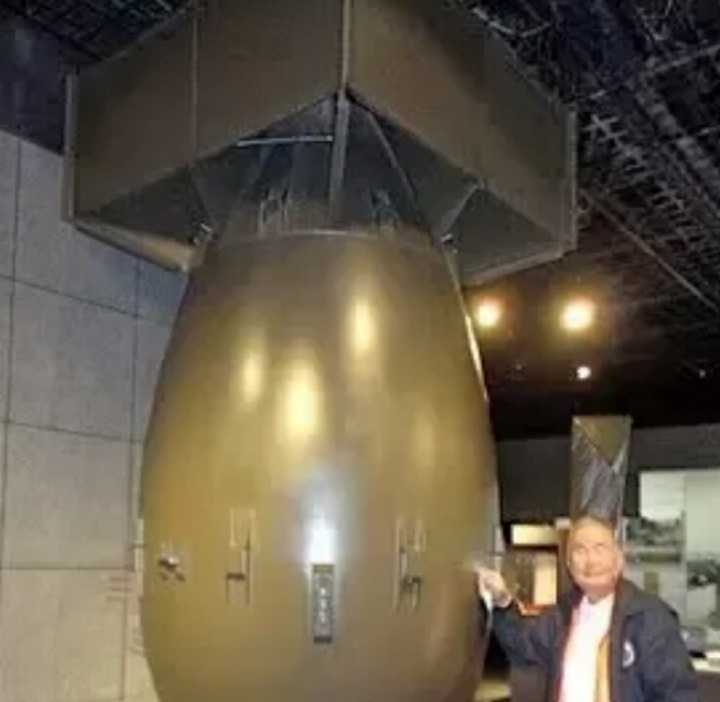 It has the potential to be 1,000 times more powerful than an atomic bomb, according to several nuclear experts. The U.S. witnessed the magnitude of a hydrogen bomb when it tested one within the country in 1954.
Content created and supplied by: TimesNowKE (via Opera News )