Drama was seen earlier as a 16 year old boy took the bull by its borns and hid in an airplanes wheel arch of a Turkish airline cargo plane.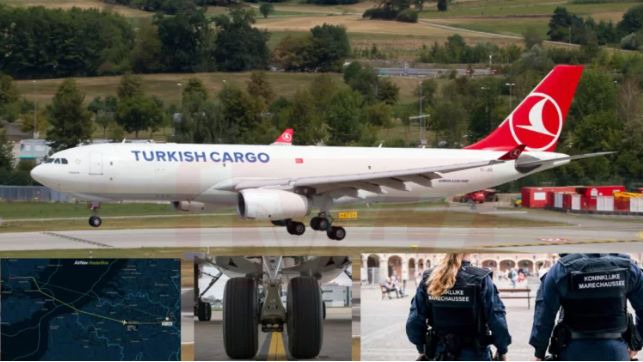 The 16 year old boy miraculously survived the ordeal after the long cargo flight. He was reportedly caught after the plane landed at the Dutch city of Maastricht from London.
He had reportedly flown from Nairobi via Istanbul, Turkey on the previous day. Sources indicate that the Dutch police are conducting investigations human smuggling inclusive.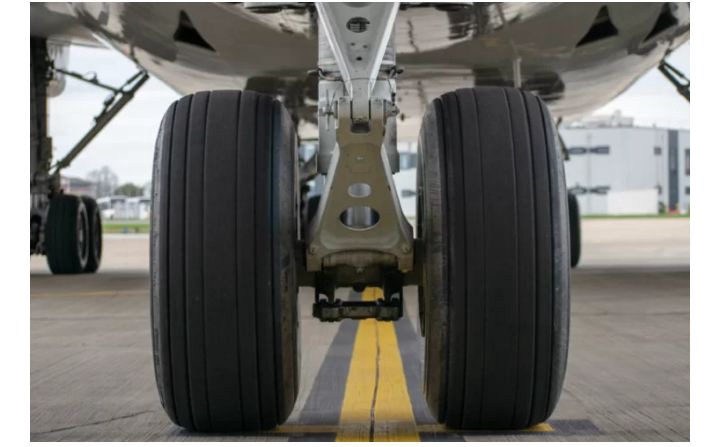 The boy is reportedly doing very well in hospital as doctors say he was very lucky. This is because if the fact of the short travel distance that made the plane fly relatively low. If it had gone beyond 20,000 feet, the boy would have been unconscious after 30 minutes due to oxygen deprivation at that height. He would have reportedly succumbed from freezing.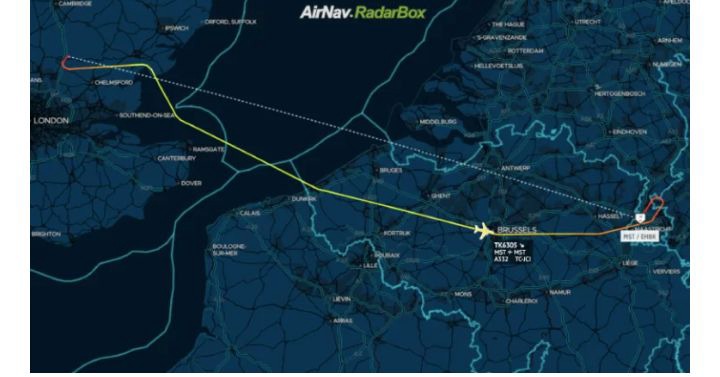 ( Flight path photo courtesy)
The airplane cases are rare nowadays thanks to technology. Normally such cases don't have a happy ending. For instance a similar incident occurred in July, 2019 when a body of a stoaway boy was found along Offerton Road in London. He was believed to have fallen from the landing gear of a Kenya airways plane from Nairobi to Heathrow airport.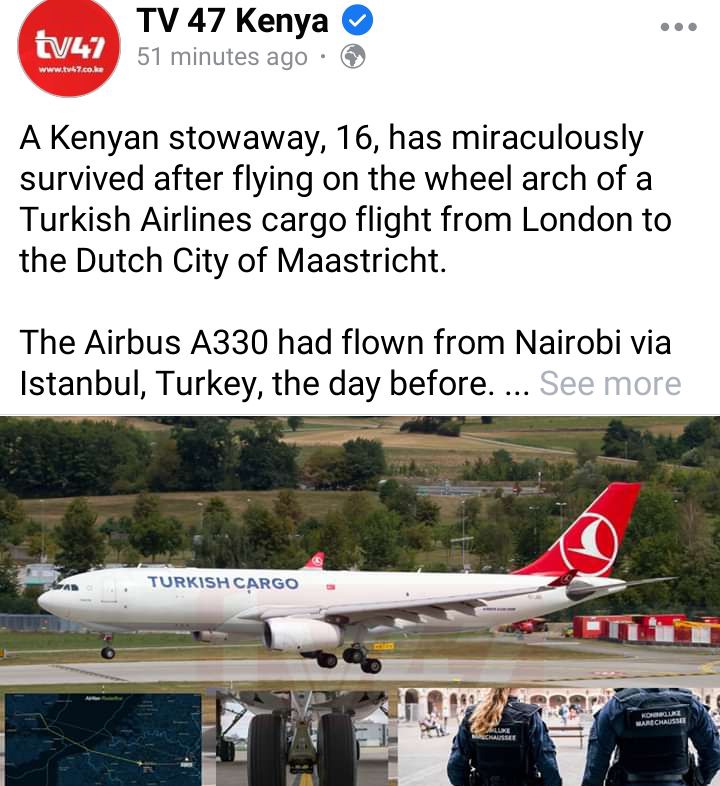 Content created and supplied by: Chiefchef (via Opera News )