One random man, Kelvin Kairu has stirred up mixed reactions online after opening up about his worst life experience. Kelvin divulged that he has attempted suicide twice after his face was ruined following an unexpected acid-attack on his face.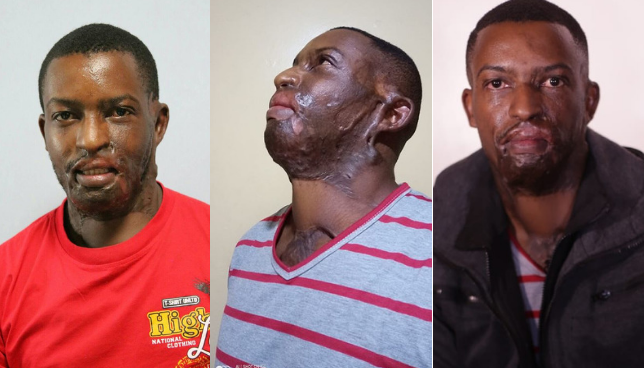 Kelvin started his narration, he revealed the unfortunate day started when he was attending his call of duty early in the morning. He added that when he approached his work place, somebody ambushed and poured a liquid which left him feeling extreme burns on his face, he screamed for help and it came to the limelight, he was rushed to hospital for medication purposes by one of his friends following a persuasion phone call.
Kelvin said his wife was left gobsmacked after seeing his burnned face when he arrived home, he added that it took a while before she accepted the reality of things and harmonized to move on the way he was.
Often surgeries and check up's became effective on Kelvin's health later, luckily one day he woke up with a relief of his eyesight. Kelvin said that day, he took a mirror to have a look on his face and he was so shocked by his current looks, terming it as 'Nyama choma'. Indeed it gave him a sensation of depression and he moved to his rural home in Nyeri. While he was there, he started doing the controversy by consuming alcohol something which he suggested he never had a taste of.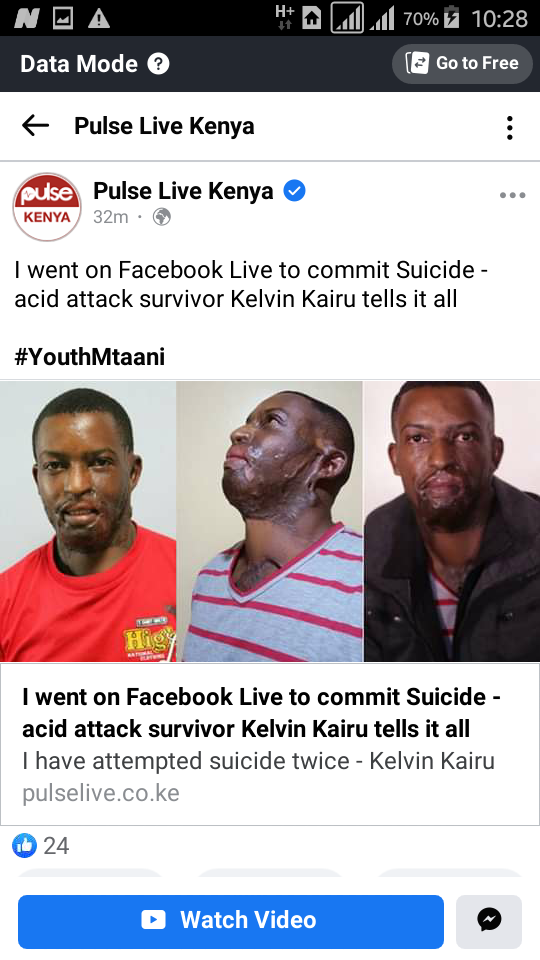 Furthermore, Kevin said a year later, he attempted his first suicide while he was in his relative's house, he took in toxic drugs nevertheless the suicide attempt derailed and he was rushed to hospital by suspicious neighbours who curiosity took the better of them.
A day later, Kevin decided 'It is what it is,' he must finish what he had started, he travelled to Thika and bought a combination of strong drugs including pesticides, he went live on Facebook to bid a goodbye note to his family and friends, he took in the mixture only to wake up later alive.
It came to his realization later that the video had gone viral when one of his friend came to pick him up, he was taken to a mental hospital for a couple of weeks where he gained valuable advice that changed his life until today. Kelvin has learnt to stay positive.
Content created and supplied by: ♡Cheboi_Vic☆ (via Opera News )