Earlier on Monday March 1, Bahati MP Onesmus Kimani Ngunjiri's last born son Authur Kinyanjui was confirmed dead. The legislator's last born died in a Mombasa hospital where he was admitted for months having a pneumonia with with another serious respiratory disease.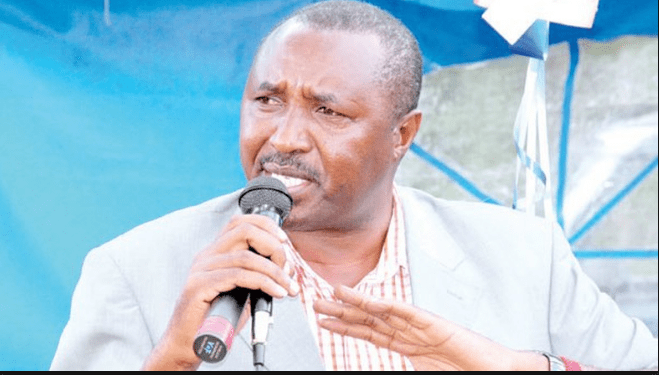 Reports: "He was admitted with a severe case of Pneumonia resulting in him developing and being diagnosed with Acute Respiratory Distress Syndrome (ARDS). A condition where the lungs have experienced injury."
Fresh details have emerged on what exactly killed him. According to Citizen TV Kenya reports, Authur Kinyanjui succumbed to covid-19 complications and this was confirmed by his family.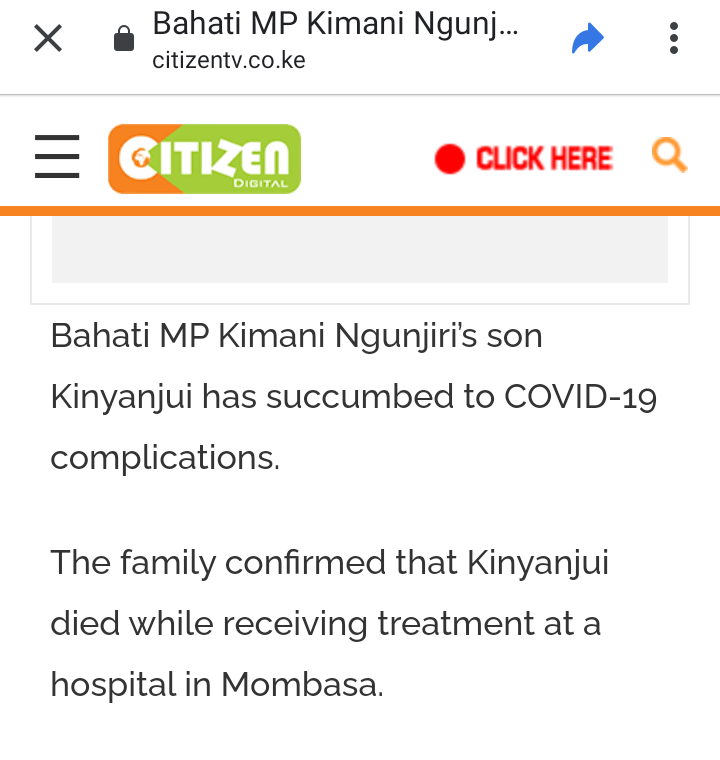 Citizen TV Kenya: "Bahati MP Kimani Ngunjiri's son Kinyanjui has succumbed to COVID-19 complications. The family confirmed that Kinyanjui died while receiving treatment at a hospital in Mombasa."
The late Auther Kinyanjui was a businessman man owning a construction company based at the coastal region. He was also a safari rally participant and even took part in some of the countrywide competitions.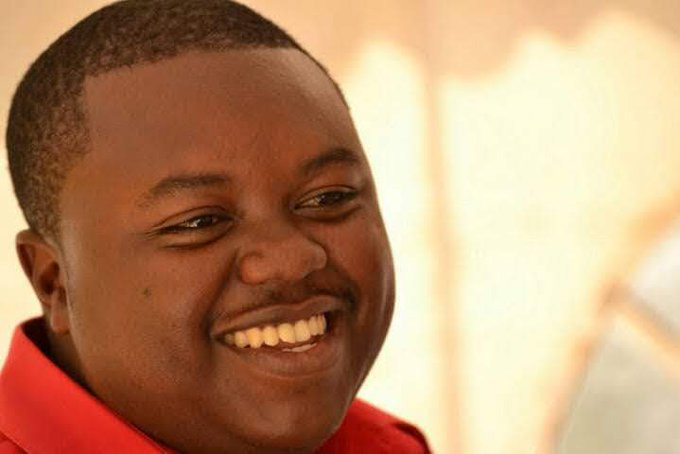 What's your take on this? Leave a comment and share widely.
Content created and supplied by: Omba254 (via Opera News )