At Sagana, where a meeting concerning BBI was going on, a certain man at Nyeri was being run over by a vehicle which was at a high speed. This was the presidents convoy, and Ndiritu died while ha was at hospital being given first aid. His aunt said that their nephew was being knocked down by a vehicle which was overtaking the others, at a place where there was a bump.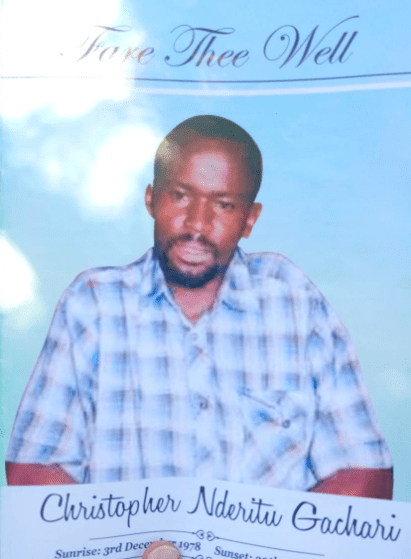 Ndiritu was on his way to the market, to accompany one of his relatives, and the tragedy occured unknowingly. The family is now looking forward for justice, and Uhuru needs to do alot to build BBI name in that area. This morning charles Owino, police spokesman, said that he didn't not recognize the vehicle, but he will make a follow up and ensure that justice is there.
Mathira Mp Rigathi Gachagua and Nominated Mp David ole Sankok, had a chance to speak in the funeral service, and they condemned the action.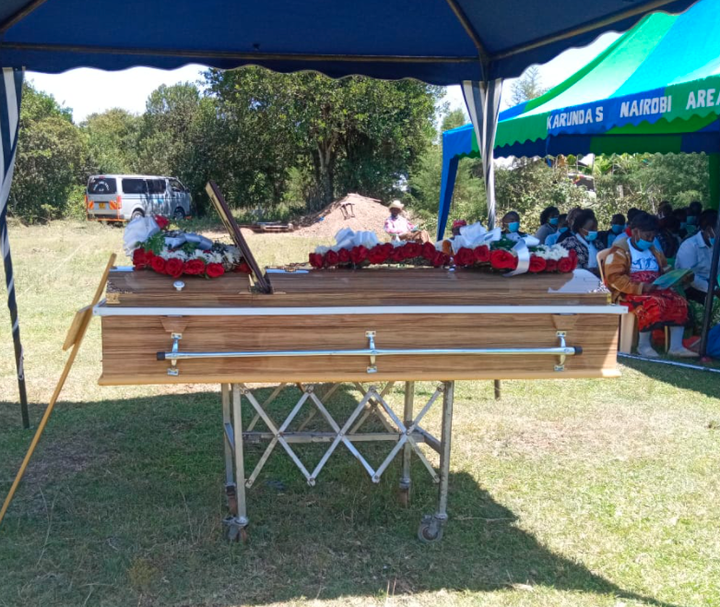 "Unfortunately I had not found out as at the time I came here on whether the vehicle has been identified. But I hope when I go back I will find out," said the police spokesperson.
"The family should rest assured that we shall follow procedures strictly no matter which vehicle was involved in crushing the person," he added.
This is what his aunt had to say
"Gari tatu ilimgonga…magari kubwa..hiyo ma V8…lakini hakukufia hapo, alikufa akipelekwa General," said Jecinta Wanjira, an aunt to the deceased.
Content created and supplied by: Handprinter (via Opera News )