Sad as a trailer looses control at a junction in Kendu Bay killing 1 passerby in an instant and injuring 4. A video taken from a CCTV footage from a nearby petrol station shows the trailer crossing through the market in full speed and ramming into 4 people at the Kendu Bay petrol station crushing them as it stopped.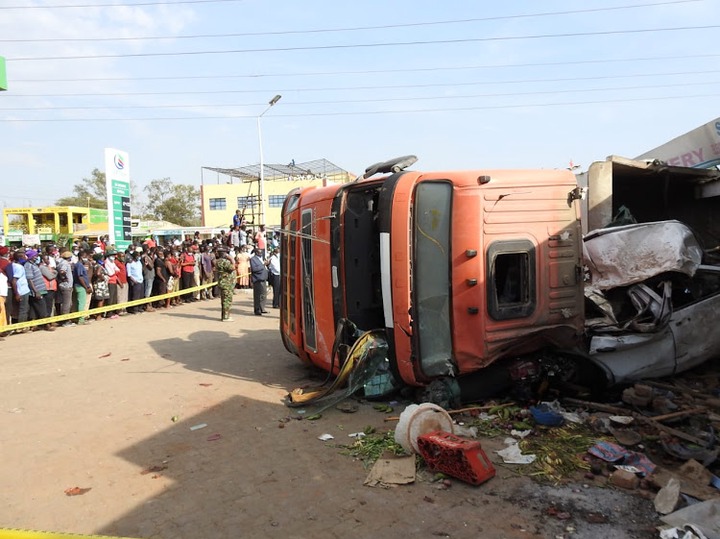 According to the Star News, the trailer is said to have lost control as it approached the market heading straight for the petrol station bringing it to a stop. Although the driver of the trailer survived, 1 person confirmed dead and four other people seriously injured.
Most pedestrians at the scene ran for their lives as the trailer approached the market. Police have launched investigations on the actual cause of the horrific accident.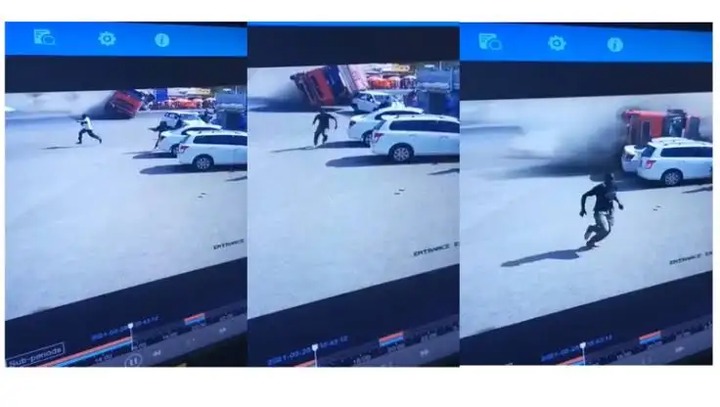 The driver and the injured passerbys were rushed to hospital in critical condition and the deceased to the mortuary. Police are urging motorists to be very watchful and observe traffic rules for the safety of themselves and other road users.
For more don't forget to comment, follow and mostly share!.
Content created and supplied by: INTRODUCTION (via Opera News )