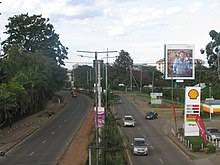 There is alot of confusion at Lang'ata .This is caused by various ups and downs that are brought around by his political issues.I honestly see nothing wrong with keeping 50 million in the house. I keep my 10 bob in my house, they keep their 50m in their house too.Thus this shows how the money is mishandled by the greed citizens.Ksh 50M cash, how dare did this boss kept that amount of money in the house... Seem money laundering is at high level
Police should arrest and question the said boss on the source of the money.Thus this is how Kenyan money is misused ,this this has been revealed what was done in done in dark is now out in light.So in this age and time people keep such huge sum of money in the house..?? This calls upon more guestion as more citizens are still suffering in their entire life.
The leaders have faced so many allegations towards them ahead of coming general election.This has caused chaos and confusion in the country.
Kenyans are Still partient ahead of 2022 though disappointed with how money is being misused by top leaders.This is evident where at Lang'ata home 50M is missing which has brought around arrest of his workers.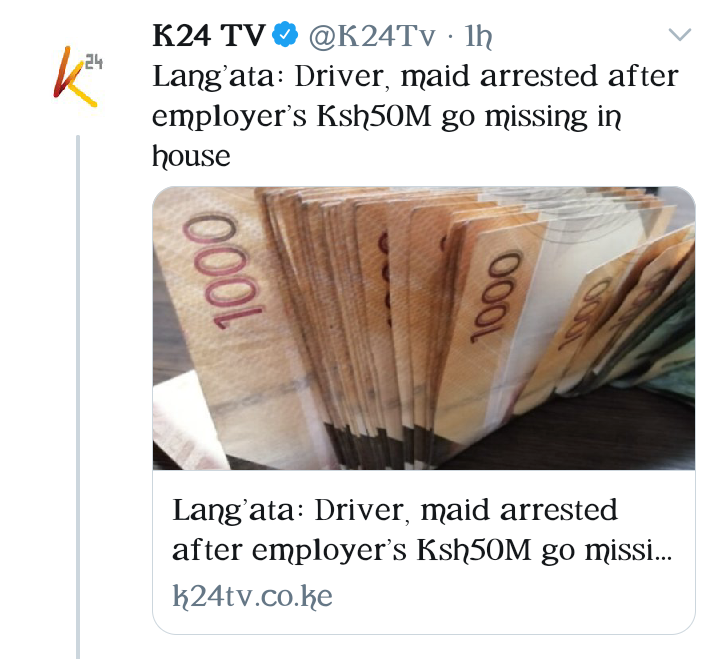 Content created and supplied by: Glenzy (via Opera News )