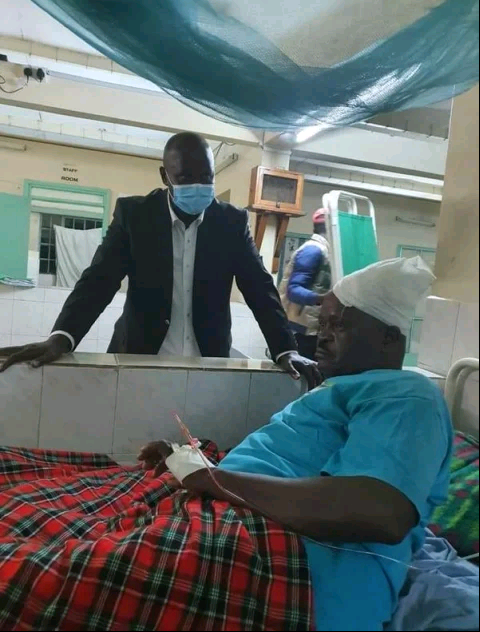 Ketitui Sub-location Assistant Chief Mr. Charles Tuei is recuperating at the Kericho County Referral Hospital after he was attacked by a resident, Peter Too, who was armed with a panga.
Peter Too stormed into the Assistant Chief's office before assaulting the working chief. Luckily, residents from within the location heard the commotion and came to the Chief's rescue. The culprit however managed to escape the wrath of the angry residents.
Charles who needed urgent medical attention was rushed to a nearby dispensary before he was transferred to the Kericho County Referral Hospital for further assessment.
Well known to many, Charles Tuei, the assistant chief has been recognized as a selfless worker and dedicated to his duty. The cause of the malicious assault is yet to be established as police from Ketitui are looking into the matter. Reportedly, the suspct, Peter is currently missing.
This situation has since sparked mixed reactions from residents as well as the authority. Ketitui Sub-location Chief has asked residents to resolve matters in an amicable manner in order to avoid such situations in the future.
Content created and supplied by: RobinMutai (via Opera News )