Nairobi top undercover cop Hesy Wa Dandora's team came under heavy threats by a puported son of a Kenya Navy commander through a video link. The incident which happened earlier in the day comes in the wake of a crime purge that has hit most Nairobi Estates where armed thugs have taken control.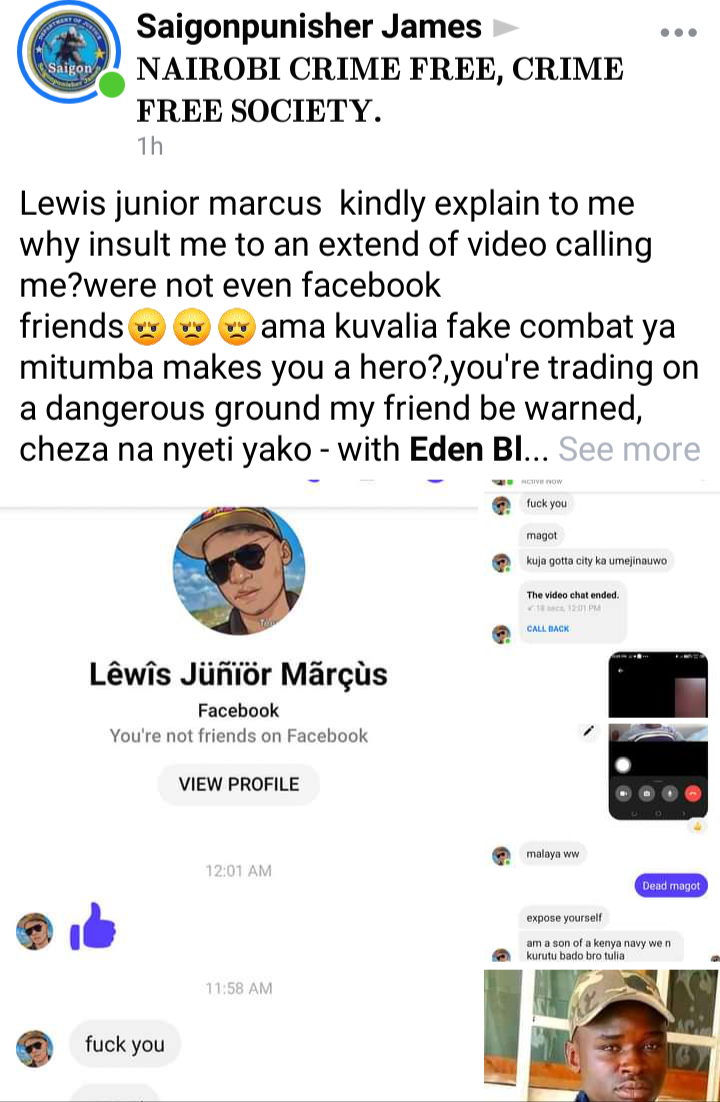 According to a post on the popular Facebook page 'Nairobi Crime Free Society' administered by Hesy Wa Dandora, he wrote that a person identifying himself as Lewis Junior Marcus called him through a video call and threatened him. The suspect whose identity is scanty was described himself as the son a senior Kenya Navy commander and was in the very least afraid of any consequences from the crime fighting team of Hesy and his team partner including Saigon Punisher.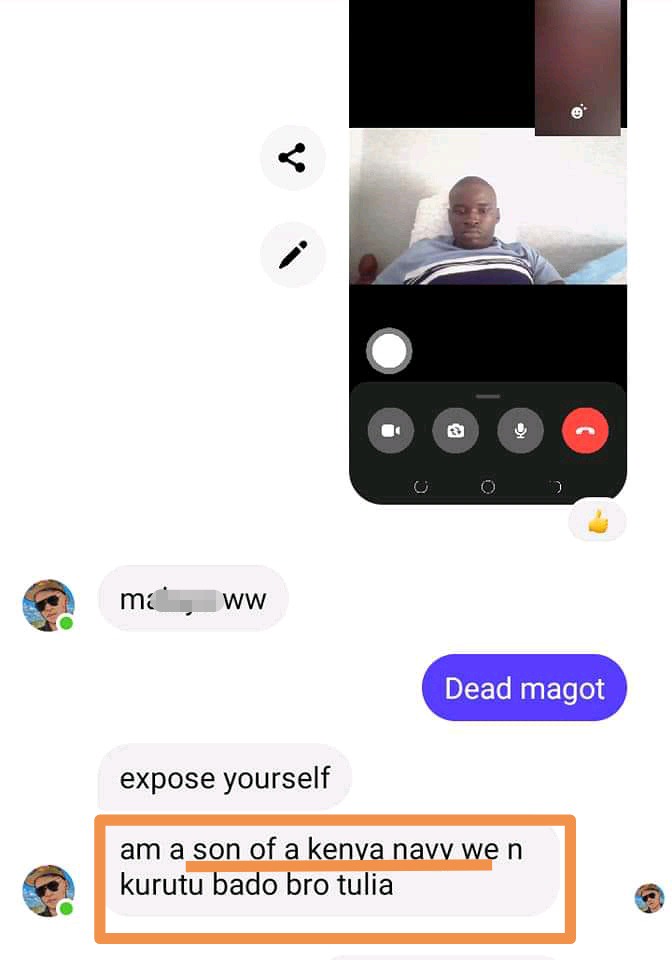 The suspect warned the undercover officers while urging them to go easy on the fight against criminals or suffer the wrath of his 'father'. Hesy Wa Dandora has been credited with fighting crime in Nairobi's most dangerous estates where he single handily with his team brought a stop to the infamous Gaza Gang.
Ensure to follow my profile for trending articles and breaking news as they happen....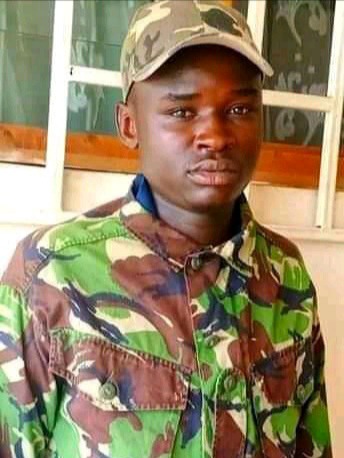 Photo: Courtesy
Content created and supplied by: Lebo1 (via Opera News )