It is always better to know the situation of a road route that you are about to use before going through the route. This is because there might be something bad that may have happened in the route without your knowledge, and can make you stay on the road for a long time.
An alert has been made minutes ago through a renown road safety facebook group known as Sikika to all drivers using or are planning to use the Sachangwan route as from now. The message is that there is a truck that is currently on fire in sachangwan that has caused a long traffic jam.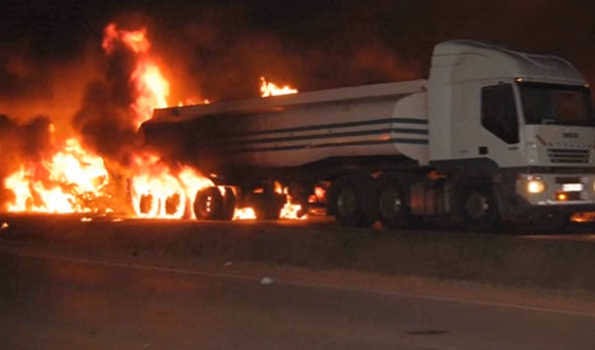 (Previous incident. Photo courtesy)
It is also going to be risky for other small vehicles in the jam because most of the vehicles in the jam are petroleum tankers that risk catching fire anytime. It is therefore an important note to any driver who was planning to use the route to look for a diversion before encountering problems in the route.

(Source screenshot)
Content created and supplied by: Obedee (via Opera News )