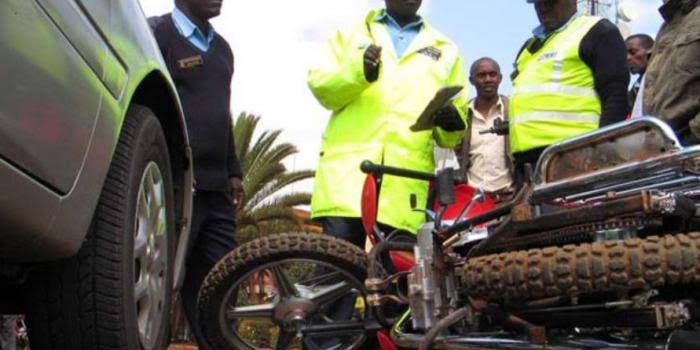 Photo Courtesy. The image is taken from a previous incident. 
Several accidents have been reported across the country in the past few hours. The trend seems to be continuing after another accident was reported in Upper hill involving a Traffic cop. 
According to witnesses who were at the scene, the officer was riding his motorcycle before he lost control of the machine and rammed into the NTSA fence.
According to the reports, the officer was badly injured and was rushed to the hospital immediately. His motorcycle Wreckage caught fire immediately as people were waiting for security officers to arrive.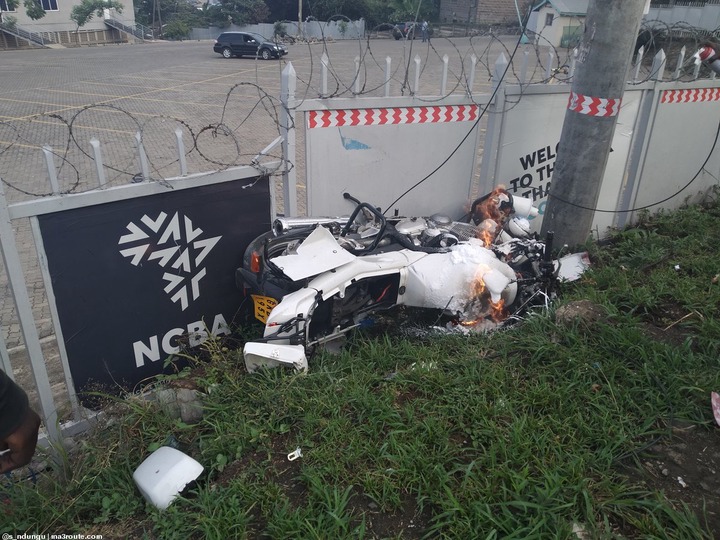 The report was revealed by the Ma3Route on Twitter. "A serious accident in the upper hill next NTSA involving a traffic cop. He seems to have lost control of the bike while trying to negotiate the corner and rammed the fence. I pray he makes it and thank you to everyone who assisted."Read the report.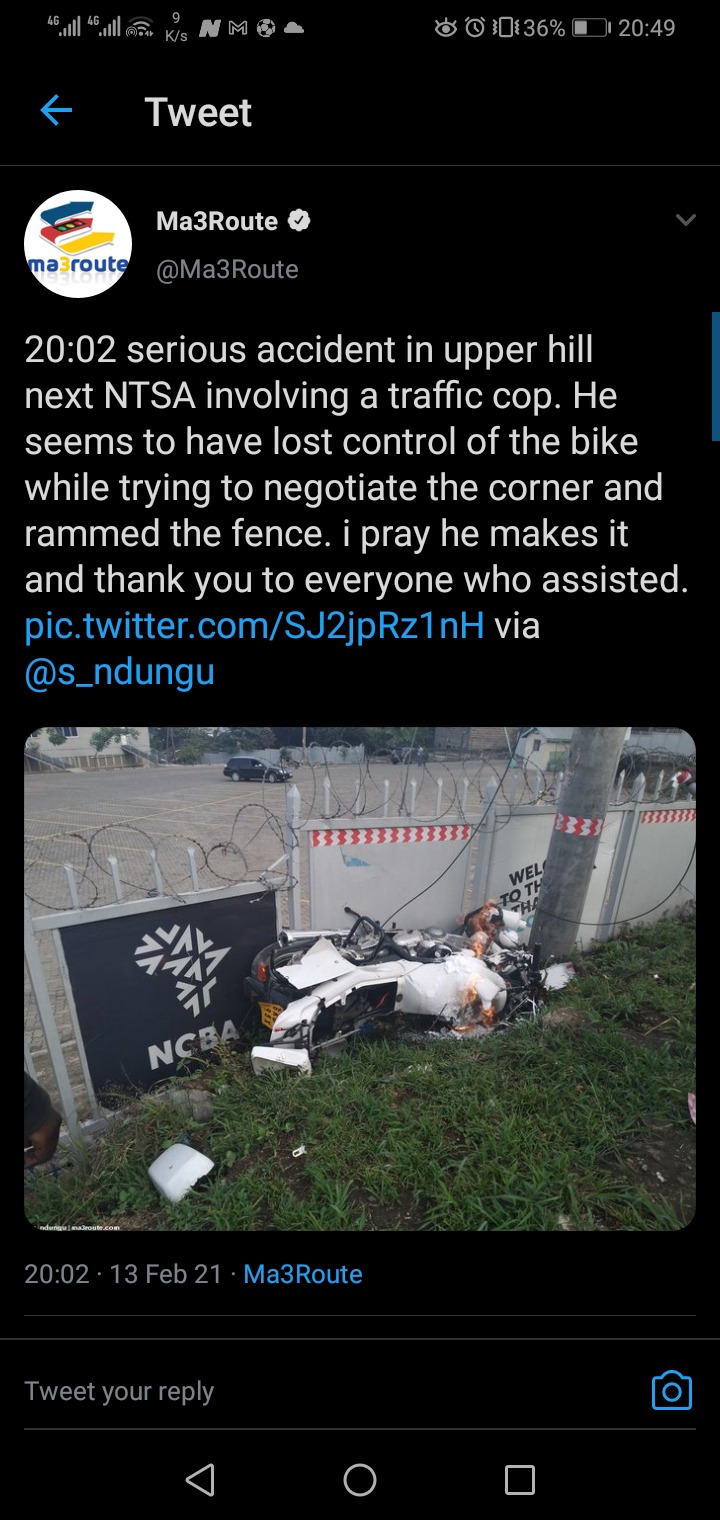 Meanwhile, share with us your thoughts on the matter kindly. 
Content created and supplied by: lemmymbelle (via Opera News )