A dramatic scene was today witnessed in Makongeni after two alleged thugs received a merciless beating from residents after they were allegedly caught trying to break into a shop.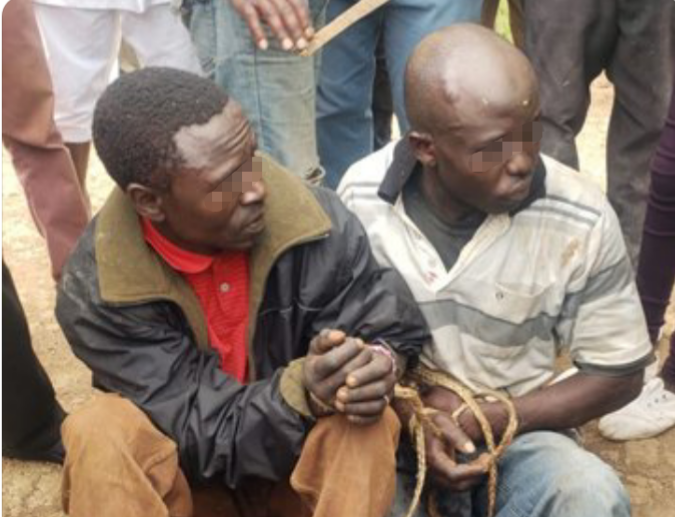 Photo:courtesy
According to the reports given by the witnesses or rather locals from Makongeni, it was reported that the two men were in the act of trying to break into a local shop before the owner of the alleged shop caught them red-handed.
This was followed by a dramatic scene after he immediately alerted other locals by screaming after which the vigilant residents acted swiftly and managed to catch the two criminals.
Residents of Makongeni reportedly descended on them with sticks and stones rely ready to kill them in a deadly incident that took several minutes before a group of police officers who were doing their evening patrol finally came to their rescue. The two were immediately taken to Makongeni police station for more investigations and questioning waiting to be charged with Robbery and theft.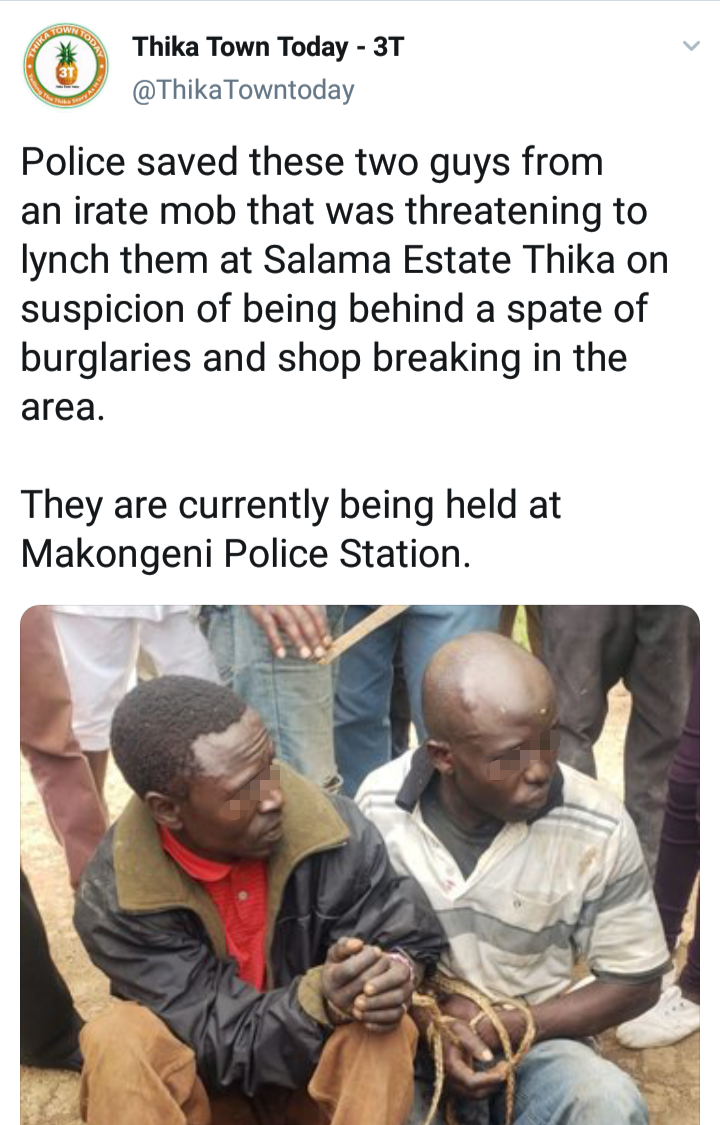 Content created and supplied by: Itsonlyme (via Opera News )