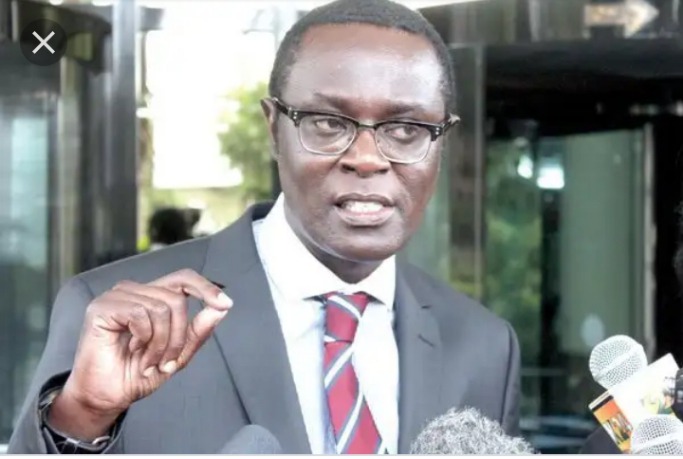 Mutahi Ngunyi on twitter has informed the Kikuyu Community that the deputy president William Ruto is a fake paper Tiger, his home county of Trans Nzoia in Eldoret voted yes for BBI.
Now he wants to Kikuyu Community to vote against BBI.he continued by blaming Them that they are fools if the attempt to follow a dead shadow.This is what he posted on twitter,
"Dear Kikuyus:William Ruto is a fake PAPER TIGER. His home COUNTY of Trans Nzoia (Eldoret) has VOTED for BBI. Then he wants Kikuyus to vote AGAINST BBI. Dear Kikuyus you are FOOLISH if you follow a dead SHADOW. Where there is FIRE, there is ASH. And Ruto is NOTHING but dead ASHES."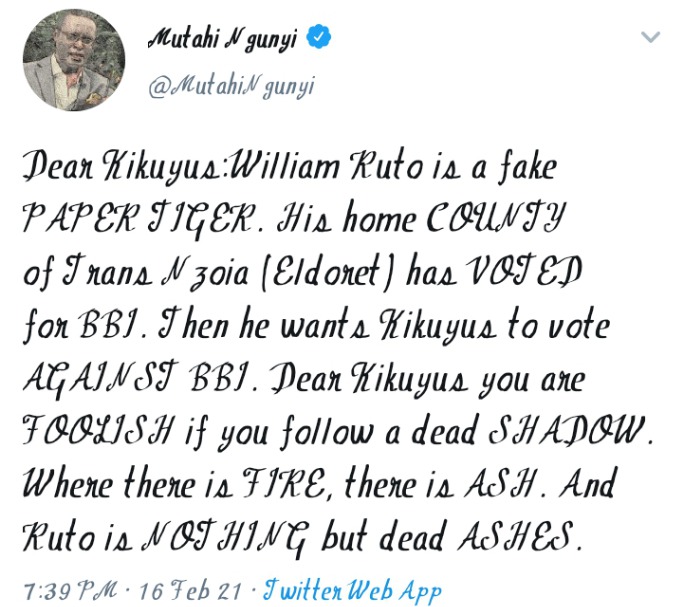 Reactions
King:Did you just say eldoret is in transnzoia county?Huyu ng'ombe alienda shule kweli au ni tittle za kununua? Ruto is dead?are you planning to kill him?
Nzani:Watu wa Tanga Tanga mna hasira nyingi Kwa nini, maybe you are trying to force people to agree with your lies. Don't get worked up....
Ok:A patriot would ONLY ADDRESS CITIZENS OF KENYA! Is this what you want your Great grand children to read in Your @Twitter archives after you are Long dead? Our thought leaders need to take responsibility in breaking the chains of tribal nonsense in THIS GREAT NATION.
Symon:Wapi amesema we vote no to BBI? Just tag a clip when he is saying so. We are fed up with personal difference that is spread on social media that tend to turn us to either way.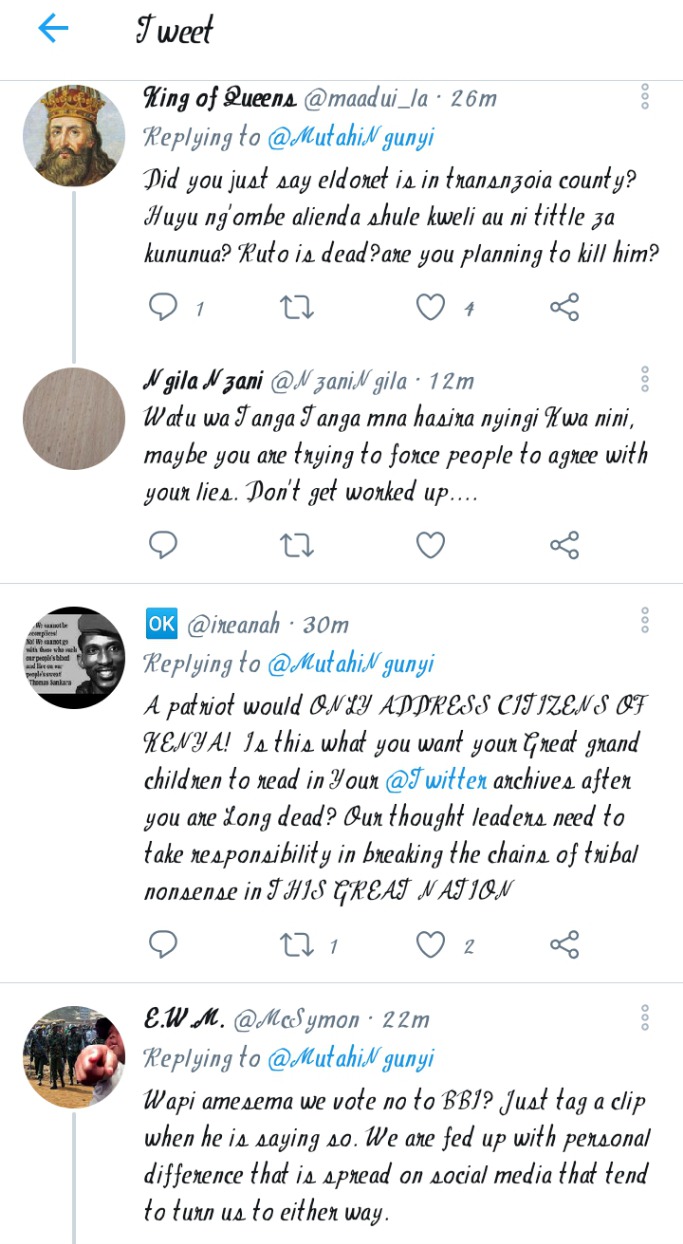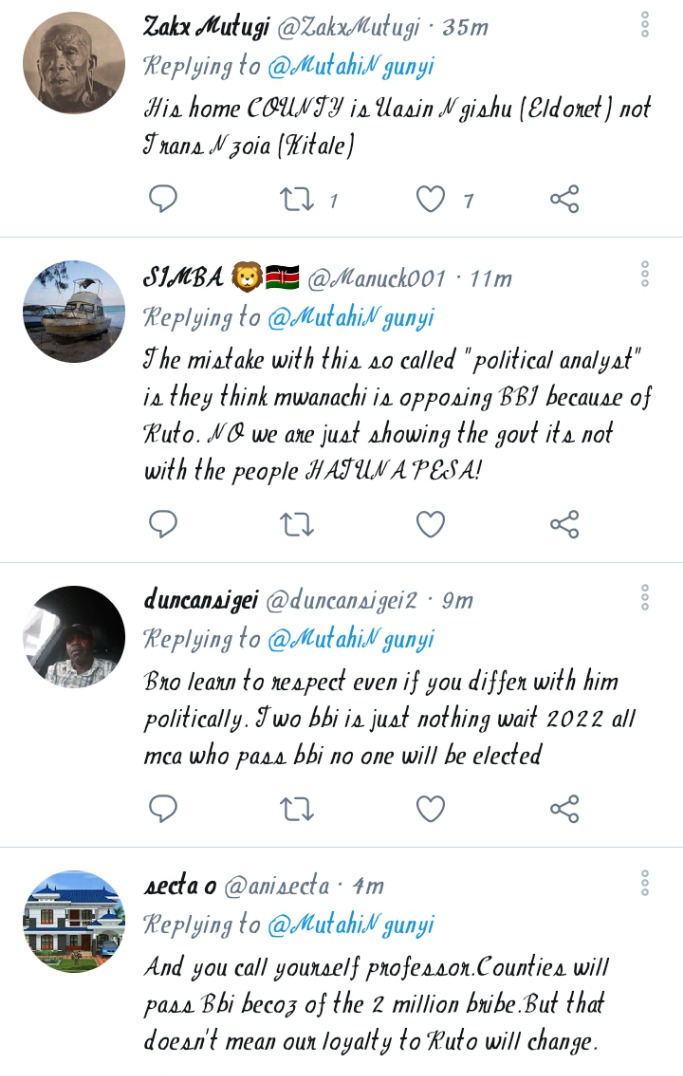 Content created and supplied by: +254HotNews (via Opera News )