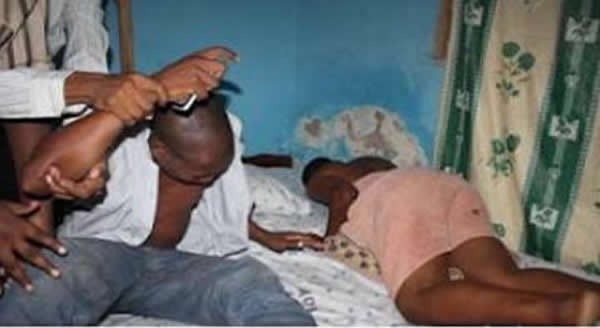 Drama ensued in Kawangware Nairobi County when a certain man was caught pants down in another man's house having good time. Sources reveiled that the man had been seeing the other man's wife. The guy used to approach the lady when his husband had gone for his night duties.

The guy wished for ground to break so he could hide his face. After he realized that his friend had come to know about his other side,and more so infidelity with his friend's wife.
The house owner, simply stared at the two and then slammed the door behind them informating him that he was also going to have his good time with the friend's wife.
It was even more dramatic when the man decided to find his way through the window. This was because,he could no longer take the shame.
It is however,not definite whether the house mustar actually went to the guys house. Whether the man came back to his wife,or the wife went his way,or apologized is not clear. What do you think the three did. Please send your reply.
Content created and supplied by: Verofriday (via Opera News )