Today air accident have been reported in Lenana racecourse in Nairobi. A plane carrying several passengers loosened control leading it to land in the forest, but due to Gods favor there is no any reports of any victim that have been injured or lost his or her life.
Air accidents are always rare but when they occur they pave way alot of destruction sometimes killing many people's.
After that accident occurred many people got a chance to take selfy instead of helping those peoples who were stacked in that plane to come out and save their lives.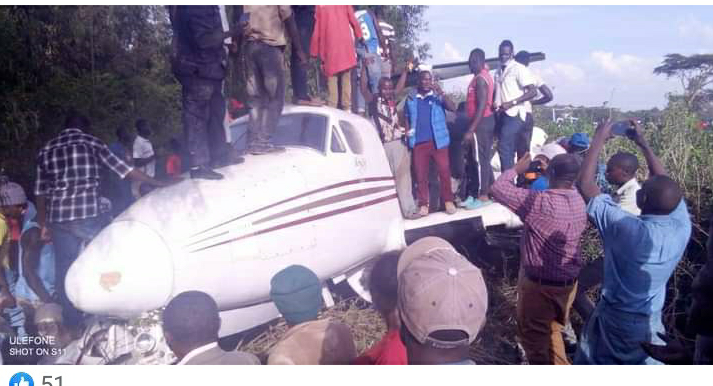 Facebook photos courtesy
Kenyans those who attended the scene took many photos others getting a chance to post on social media that has made many netizens to reacts on different ways.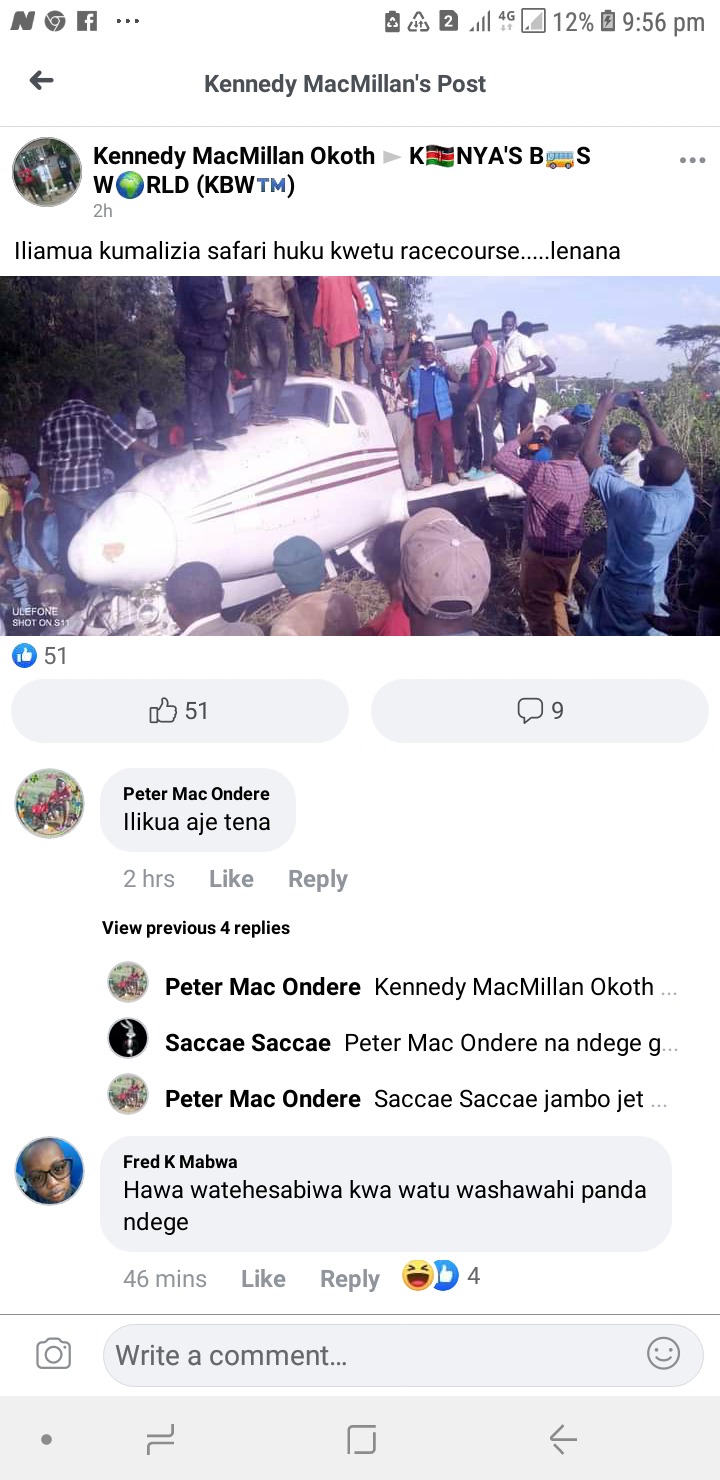 Facebook photos courtesy
Some netizens have wondered if those who were boading that plane after that accident occurred should be recognized to be among the people who once boarded a plane.
Kenyans should learn to help one another during hardship times and also live like brotherhood life.
Just like,share and also don't forget to comment thank you.
Content created and supplied by: Sports254 (via Opera News )